Sula Vineyards disappoints IPO Investors looking for Opening Gains
Posted: Thursday, 22 December 2022 22:00
If you Like this article, please click
Sula Vineyards disappoints IPO Investors looking for Opening Gains
Dec 22: Shares of Sula Vineyards Ltd. (earlier Sula Vineyards Pvt Ltd.) that were allotted a couple of days ago were listed for trading at Bombay and National Stock Exchange today, disappointing investors who hoped to make early gains by selling their shares at the opening of the trading day with the shares trading at a discount of Rs. 26 at Rs. 331.20 at the closing time, writes Subhash Arora.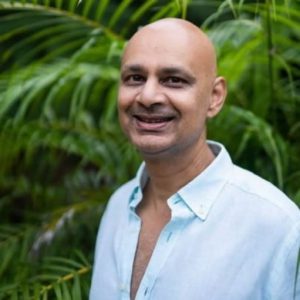 Sula Vineyards share price opened flat on BSE and NSE as the winery stock opened at Rs. 358 a share on BSE and Rs. 361 per equity share on NSE. However, the share soon saw selling pressure and went down more than the lower price band of Rs. 340-357, dipping around 5% by 11:30 am.
The Grey Market Price (GMP) that had touched a high of Rs. 30 Premium per share but came down to a discount of Rs. 15 before the trade started. The closing price on the Day of opening the share trading touched a high of Rs. 363 before crashing to Rs.328.30. It recovered marginally to Rs. 331.20., conceding a discount of about Rs. 26 per share on the first day, a drop of over 7%.
Also Read : Sula Vineyards IPO opens for Subscription on December 12
Sula had come up with the Public issue totalling Rs. 960 Crores, of 2.69 crore shares (Rs. 2 Face Value) with a price band of Rs, 340-357. With the subscription of 2,33 times, the shares were allotted at the upper price of Rs. 357. The market pundits had generally opined that the share was fully priced with no scope of early gains but also recommending it as a long term investment. The Issue was an Offer for Sale (OFS) with no amount to be used by the company and was cited as a negative factor towards the market price valuation of the share. Lower holding of promoter shares (about 28%) has also been considered a negative factor. Unfortunately, the market sentiments have also been weak in recent days, affected by the Covid situation in China and weak sentiments in the US market.
Also Read : Sula Vineyards Files Documents for the IPO
For the record, the IPO that opened for subscription for 3 days on Dec 12 was subscribed 1.65 times in the retail category, 4.13 times in the QIB category, and 1.51 times in the NII category. 8,070,158 Equity Shares had earlier been allotted on 9 Dec to Anchor investors at Rs. 357 a share. Out of this, 2,521,134 Equity Shares (31.24%) were allocated to 3 domestic mutual funds through a total of 5 schemes.
Also Read : Sula finally plans an IPO of up to Rs. 1400 Crores
delWine does not offer any financial advice but recommends accumulating the share at dips for long time investors. Sula is the largest producer and generally making steady progress every year. It has an excellent product range, covering all the price points. Their distributor network is very enviable pan India. Although the profitability has not been consistent, it is expected to improve with higher sales as projected. The Red Herring Prospectus has all the necessary details.
Subhash Arora