Col Fondo: The Funky Style of Prosecco on the Rise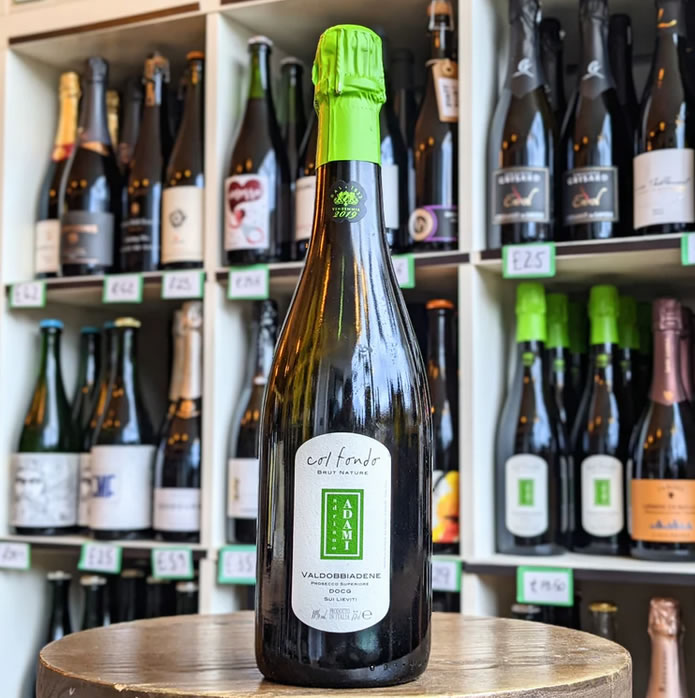 Posted: Thursday, 22 December 2022 12:30
If you Like this article, please click
Col Fondo:

The Funky Style of Prosecco on the Rise

Dec 22: All Proseccos are made with basically Glera grapes (85%) using Charmat/Martinotti Method in which the second fermentation is done using stainless steel tanks known as autoclaves but the bubbly is barely of quaffable quality though growing in demand nevertheless but a new breed of young winemakers are experimenting with Col Fondo Prosecco, the style that was very much in use after the second world war and produced wines that expressed terroir much better, writes Subhash Arora.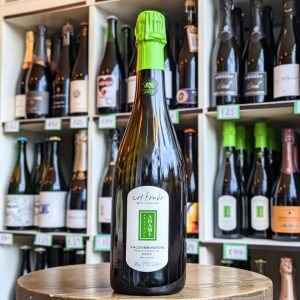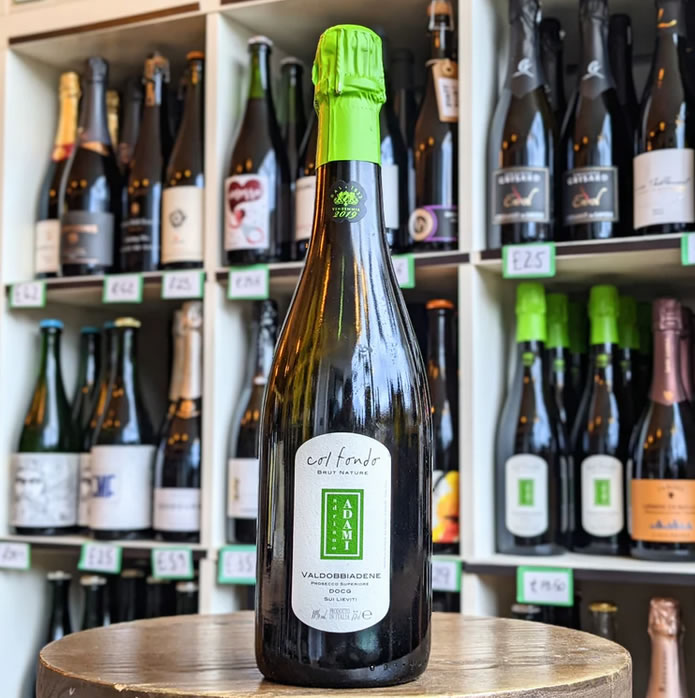 At a recent wine appreciation Masterclass I conducted where both DOC and DOCG styles were available from the same producer for tasting, with hardly any discernible differences to write home about, I felt it was time to write about the funky style of making Prosecco, also known as 'Rifermentato in Bottiglia' that was in vogue before 1895 when the Martinotti method was invented but has been very limited since Prosecco demand exploded in the 1980's and 1990's.
In this style, also known as Col Fondo the fermented wine is put in a bottle for second fermentation just like in Méthode Champenoise or Metodo Classico but the spent yeast and the lees are left in the bottle after fermentation and no disgorgement done before release. The final wine is also not filtered so the end-product can be misty and cloudy with sediments at the bottom. The liquid is darker in colour, less sugary and more sour than the normal Prosecco. However, for connoisseurs, it is similar to Natural wines which are also unique and with a personality of their own, expressive of the terroir and the wines can be termed as artisanal wines.
Also Read : Prosecco DOCG reaches highest Sale of 92 Million Bottles in 2019
Col Fondo (Con il Fondo) is an Italian word which means "with the bottom". Thus sediments or lees are left in the bottle- It's equivalent of Sur-lee for still wines like Chardonnay which implies that the dead yeast stays in wine for a few months, making wine slightly buttery. Since no filtration is done, one should not shake the bottle before serving. Instead of dosage used in Champagne or Cava, sometimes, the producers make strong sweet juice that they preserve and use it to start the second fermentation in the bottle.
Also Read : Australia losing Grip in Prosecco Tussle with Italy
Many young winemakers from the Prosecco belt are not happy with making thin Prosecco with no personality for the consumer but nevertheless a clinking cash register for the producers getting rich fast. They have started producing small quantities of Col Fondo Prosecco using this technique for the niche market. Prosecco appellation rules are so stringent that sometimes a Col Fondo lot is rejected by the authorities forcing these producers to label them as table wines or IGT. But the low quantity produced (less than one percent of the whole Prosecco production) is welcome by the connoisseurs even though the total production of Col Fondo is perhaps less than 1%; even at higher costs ranging upwards of 20-30 or even 40 euros a bottle and the product is a Frizzante (less than 2.5 pressure)
Also Read : Prosecco Hills designated UNESCO World Heritage Site
Col Fondo was the traditional Prosecco everyone drank at home. In the post-war expanding market for Prosecco, especially in Italy, UK and the US, the high volume production resulted in more and more autoclaves being used and in the ensuing boom Col Fondo method was domineered by the Charmat method, resulting in less than one percent of total production being Col Fondo.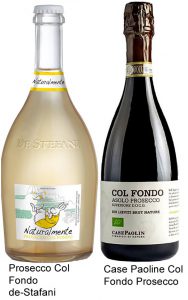 But during the last few years several traditional producers like Casa Coste Piane, Ca dei Zago, Bisol, Nino Franco, Case Paolin. Le Stefani and Mongarda etc have been braving the low market but to the discerning 5% connoisseurs with sophisticated palate, they present an optimistic future for Col Fondo Prosecco which should see a gradual serge in their status being elevated.
Also Read : Prosecco Producers Apply for GI Status in India
According to the data from Consorzio Prosecco DOC, about 30 producers in the Prosecco DOC region are making Col Fondo-Rifermentato in Bottiglia Prosecco, with only about 20% exporting to the biggest export market, the US. In 2015, more than 252,000 bottles of Col Fondo Prosecco were produced; in 2016 the number rose 25 percent to more than 316,000 bottles. It's still a drop in the bucket in terms of overall Prosecco production, which topped 355 million bottles in 2015 (it has now crossed 500 million) but it is also a new niche style (think Natural wines!) for the experimental millennials to increasingly seek them out in restaurants and wine shops.
Also Read : Say 'Chak de Phatte' with Prosecco This Festive Season
It is highly unlikely that these superior wines will find a viable market in India for many years but it may be worthwhile to organise a tasting of such wines for journalists, sommeliers and connoisseurs.
Subhash Arora