Wine India Move: Karan Vasani to replace Chaitanya Rathi as COO of SULA Vineyards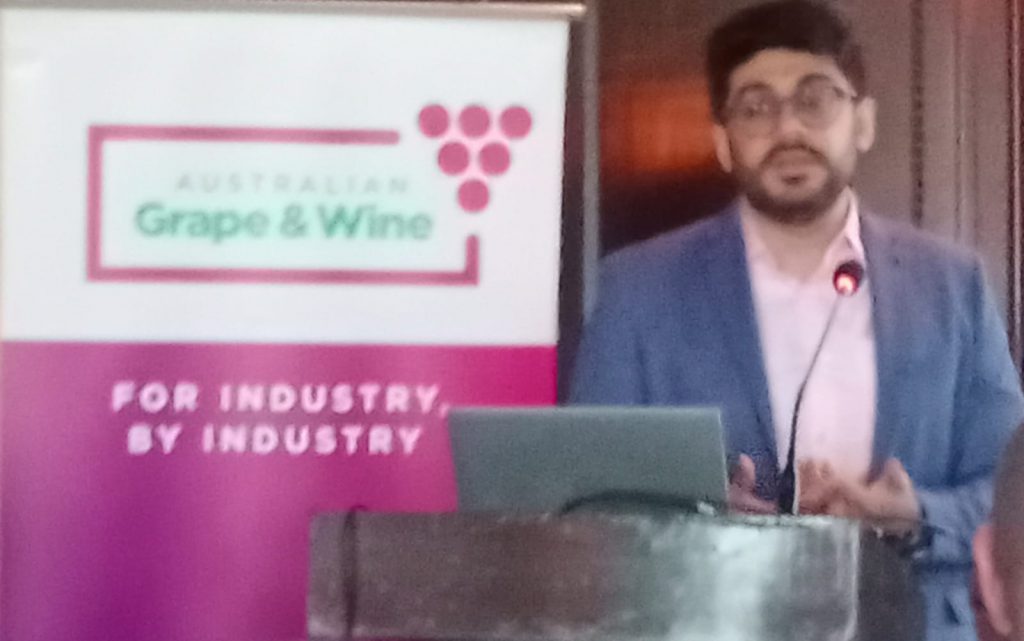 Posted: Wednesday, 05 July 2023 14:34
If you Like this article, please click
Wine India Move:

Karan Vasani to replace Chaitanya Rathi as COO of SULA Vineyards

July 05: Chaitanya Rathi. COO of Sula Vineyards has put in his papers, signaling the first change in the senior management after the company went public in December, 2022 and Karan Vasani, Vice President and the Chief Winemaker is being promoted as the Chief Operating Officer, the change coming into effect on 1 October, 2023, writes Subhash Arora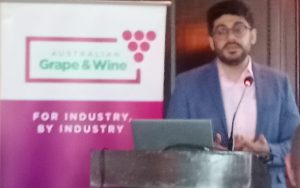 Sula Vineyards Limited has announced that Chaitanya Rathi, Chief Operating Officer, and a Key Managerial Person of the Company has tendered his resignation from the services of the Company to pursue his professional interests elsewhere. The Company has identified Karan Vasani, Vice President Chief Winemaker and already a key member of the Sula's senior team, who will be taking over as the COO. As is mandatory, the approvals of the appointment of Vasani as the COO will be communicated to the stock exchanges in due course.
Commenting on this announcement, Rajeev Samant, Founder CEO of Sula, says, "Chaitanya has been an integral part of our leadership team and has positively contributed to the growth and success of the company. He has worked closely with me over the years and together we have achieved several milestones, including taking the company public last year. I am grateful for his contribution and wish him all the success in his future endeavours. Chaitanya will continue working till 30 September 2023, giving us ample time to ensure a smooth transition."
Rajeev added, "Karan already oversees some of the company's key operations, including winemaking, winery operations, and viticulture. During his winemaking tenure, Sula has made striking progress in the manufacturing operations and winemaking quality. Prior to joining Sula, Karan honed his financial skills as an analyst at a leading financial services firm. I believe Karan is exactly the right person to take forward the great work that Chaitanya has done without missing a heartbeat."
Born in a business family, Karan did his B.Com. and worked with CRISIL for 4 years before changing the track and went to New Zealand where he graduated in Viticulture and Oenology from Lincoln University. He then travelled across the globe from one terrain to another to learn more about wine He has completed three levels of the WSET (Wine & Spirit Education Trust) program and is also a qualified WSET Educator. He also won the prestigious 'Champagne India Scholarship' in 2014 by the Bureau du Champagne in India.
He worked as a harvest intern at vineyards including Bird in Hand Winery at Adelaide, Australia, Pask Winery in Hawke's Bay New Zealand, and the historic Cuvaison Estate Wines in the Los Carneros wine region of Napa Valley, one of the world's great wine destinations.
He has been working for Sula for the last 10 years, 6 of which have been as the Chief winemaker. He was responsible for developing the popular Premium label 'The Source'. India's first red sparkling- Sula Shiraz Sparkling had his hand in it. He was also involved from scratch in introducing the first WIC (Wine-in-Can) in India with two variants of Dia sparkler. He also added Chardonnay to the Dindori Red. He has worked very closely with Rajeev during the Covid period and was instrumental in improving the quality of RASA to make the label the top dog from Sula Vineyards.
As the Chief Winemaker, Karan supervises all the winemaking processes right from grape harvesting to wine bottling at Sula Vineyards. His first love is wine, but he is also an ardent fan of football. He loves to read whenever time permits. His ultimate way of unwinding is a glass of Rasa Cabernet Sauvignon with a hearty meal.
We wish Karan good luck to help Sula reach newer heights in his new role.
Subhash Arora