Sula Vineyards IPO opens for Subscription on December 12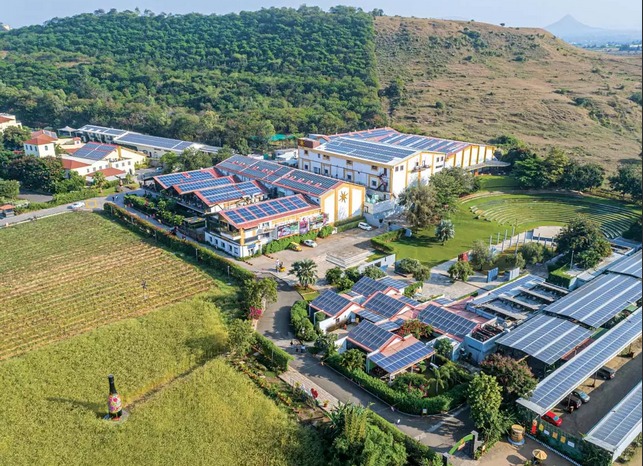 Posted: Wednesday, 07 December 2022 23:52
If you Like this article, please click
Sula Vineyards IPO opens for Subscription on December 12
Dec 07: The largest Indian wine producer Sula Vineyards is finally bringing out the Initial Public Offer (IPO) on December 12-14, with an Offer of Sale (OFS) of 26.9 million shares of Face Value of Rs. 2 at a Price Band of Rs. 340-357 by the existing shareholders, with no part of the receipt to be used for the operations of company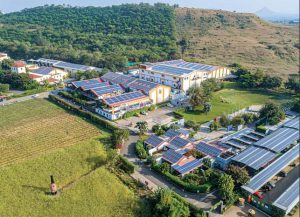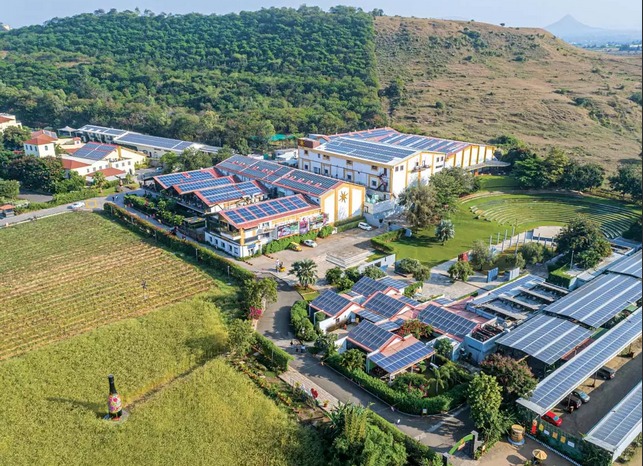 According to the red herring prospectus, 26,900,530 equity shares will be offered on sale (OFS) by the existing investors at a price band of Rs. 340-357, with the objective of partly unlocking the money invested by Rajeev Samant, the Promoter and Founder CEO of the company and investors such as Verlinvest, Cofintra, Haystack Investments, Saama Capital III, SWIP Holdings etc. and a few individual investors, according to the financial media. The IPO is purely OFS and the proceeds will not be used by the company for its operations.
Of the total offer, 50% of the IPO size will be allotted to qualified institutional buyers (QIB) while 15% will be reserved for non-institutional investors (NIIs); the remaining 35% will be kept for retail individual investors.
The IPO is slated for 12-14 December and shares are expected to be listed on 20-22 December in the Stock Exchanges. Anchor investors will be allowed to bid on December 9.
Also Read : Sula Vineyards Files Documents for the IPO
This is the second Initial Public Offer (IPO) in the pure wine making space after the now-defunct Champagne Indage/Chateau Indage (named later as Indage Vintners) offered shares to Indians and NRIs in 1984, barely 2 years after the company was registered in 1982.
Sula Vineyards has been a consistent market leader in the Indian wine industry since 2009 when Indage Vintners started nosediving. It has made remarkable progress for over a decade. Operating in the 100% grapes wine category, the company's market- share on the basis of sales revenue, increased from 33% in FY09 to 52% in FY20 and 52.6 in FY21, according to the figures released by the company. With a portfolio of over 50 labels from 13 of its own labels and 20 foreign ones, its net revenue has grown 8% year-over-year to Rs. 457 Crores (Rs.4.57 Billion in 2021-2022). In the first half of FY23 (April-September), the company's revenue stood at Rs 225 crores with a profit after tax of Rs.31 Cr.
Sula plans to continue focusing on its own brands over third-party brands that they import and distribute. Further, the company will continue to leverage its distribution capability to launch new products. Also, they will increase wine awareness and consumption, and penetrate further into Tier-1 and 2 cities in India, says the company.
Also Read : Sula finally plans an IPO of up to Rs. 1400 Crores
Samant said at a Conference in Mumbai on Wednesday that wine has been gaining favour in India in the past few years. "We saw home consumption rise during the pandemic, and even after it has abated, that trend seems to be sustaining. People are drinking more at home now," said Samant.
Sula was launched in 1996 with the first vintage released in 1999. Since then Sula has grown to become India's largest producer of wine, with a portfolio of 56 labels from 13 of its own brands and 20 international ones.
Subhash Arora