Riedel Wine Glass takes Wings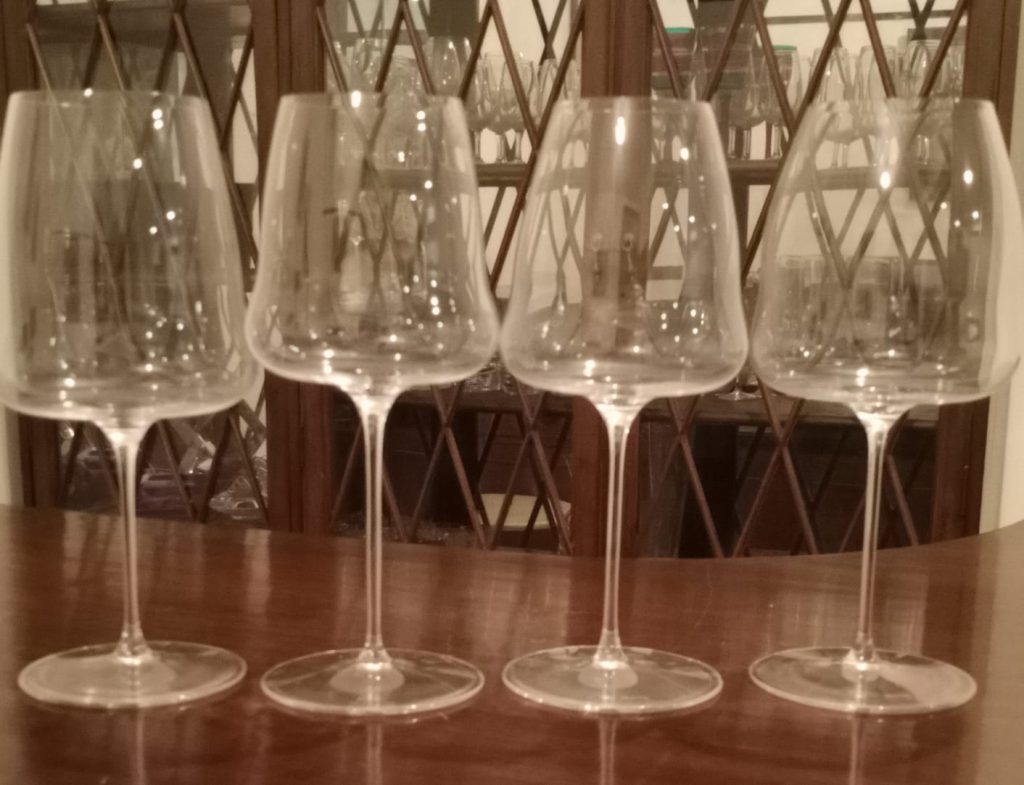 Posted: Friday, 23 December 2022 14:58
If you Like this article, please click
Riedel Wine Glass takes Wings
Dec 23: Riedel Glass Company, world's leading wineglass company has introduced in 2020 a new series called Riedel Winewings which is also available in India now and barring the Sommelier Series introduced in 1973, it is the most beautifully designed series from the Austrian glassmakers, writes Subhash Arora, a long-time admirer of the label who feels it can take on the competing labels like Zalto adequately appropriately and recommends picking up a few glasses THIS week during the Christmas sales.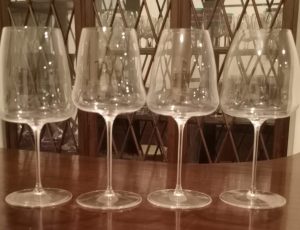 While conducting a Wine Appreciation Evening at Tipple Fest last week, I was pleasantly surprised to find a beautiful Cabernet Sauvignon glass at the Head Table that I had frankly not seen before. I prefer to conduct my Masterclasses with Riedel glasses whenever I can and since they had a Stand at the Fest, I requested 5 glasses be lent to me for the guided tasting. This curvaceous, thin glass really impressed me and since one of the wines tasted was an Italian Fishing Cat Cabernet Sauvignon, I was glad to be poured in this glass.
The 73-year old Georg (pronounced gay-org in German) Josef Riedel is the 10th generation glass maker who was responsible for the birth of this glass. Originally from Bohemia-the family later moved to Austria and has been the world leader in the glass industry with Riedel as the most popular brand in the high quality category. He is known to have popularised Riedel Crystal glasses in the US after opening Riedel Crystal of America in 1979.
Also Read : Riedel Sommelier da Jawab Nahin
Georg is credited with introducing the Vinum series of wine glasses- machine made and affordable. They have been my personal favourites for decades and many producers copied their style and design with slight modifications. This was no comparison with the hand- made 'Sommelier' Series that had been designed in 1973 but at around $75, too expensive for most wine connoisseurs and newer brands like Zalto perhaps started making inroads.
During his long career, Georg has shaped many functional glasses, all specifically designed to enhance the enjoyment of the liquid for which it was created. As the glass designer and creator of varietal-specific wine glasses, he strongly believes that a finely tuned glass shape enhances the perception of all aromatic beverages.
Also Read : Wine Glasses: Lucaris to Charm India with Swarovski
In the Summer of 2018, Georg was asked by a customer to create "THE ultimate glass" for Cabernet Sauvignon, a project which was to provide the inspiration behind Riedel Winewings. Slowly, a new shape emerged: A flat-bottomed glass, wide and reminiscent of the wing of an aircraft, complete with winglets. Over the course of a year of testing through many tastings and making changes to shape, size and rim diameter, what began as one glass for one grape varietal developed into seven different glasses to represent the most popular grape varietals.
And the Riedel Winewings was born-in 2020!
Georg explains the concept of Riedel Winewings thus, 'we chose a flat and stretched bottom, with a wing-like shape to increase the surface area between wine and air, which increases the levels of evaporation and develops a greater intensity of aroma. When positioning one's head to the glass, the nose is closer and exposed to the wider surface of the wine. However, this alone would not fully deliver the optimal aroma of each grape variety. To capture the delicate layered aromas, it was necessary to curve the glass walls and to correctly calibrate the opening of each glass with its ideal rim diameter.'
Also Read : Chateau Baccarat Dares to Take on Riedel
'These glasses (range of 7 varietals) were introduced in 2020 but we imported 4 varietals in India last year only. They are extremely popular with our Luxe customers,' says Amitabh Airi– Director of Sales in India. He adds, 'a unique thing is that each glass has the name of varietal etched at the bottom to help a customer choose the appropriate glass. '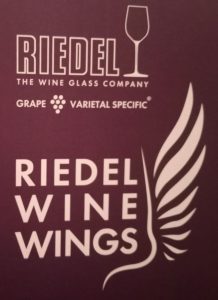 Priced at Rs. 4600 a glass they may not be for everyone but same goes for Mercedes or BMW. They may be purchased at some discount currently at the Tata Cliq Luxury collection website or www.altvibes.com. Malika Jain, Business Head of Dozo Services Pvt Ltd, owned by a Japanese national, Tomoyoshi Kobori who has been living in India for over a decade. Incidentally, they are celebrating Wine Week (Read Christmas/New Year Sales) and discounts of around 10-20% are available -but only during this week till 1 Jan, I believe. For any more information, call Quick Support at 9310733435, or contact Malika directly at 9811345541 if the quantity is larger than 4. I would recommend a set of 8- minimum of 4 each of white and red wine.
One statutory information though. These glasses will last a hundred years and are really heirloom glasses. BUT, they are very delicate to handle. Wash them carefully. I would not advise your staff washing them though the company says they are dishwater safe (Miele recommended). Handle with care.
Subhash Arora