Vinexpo Delhi to be a part of SIAL India again on December 1-3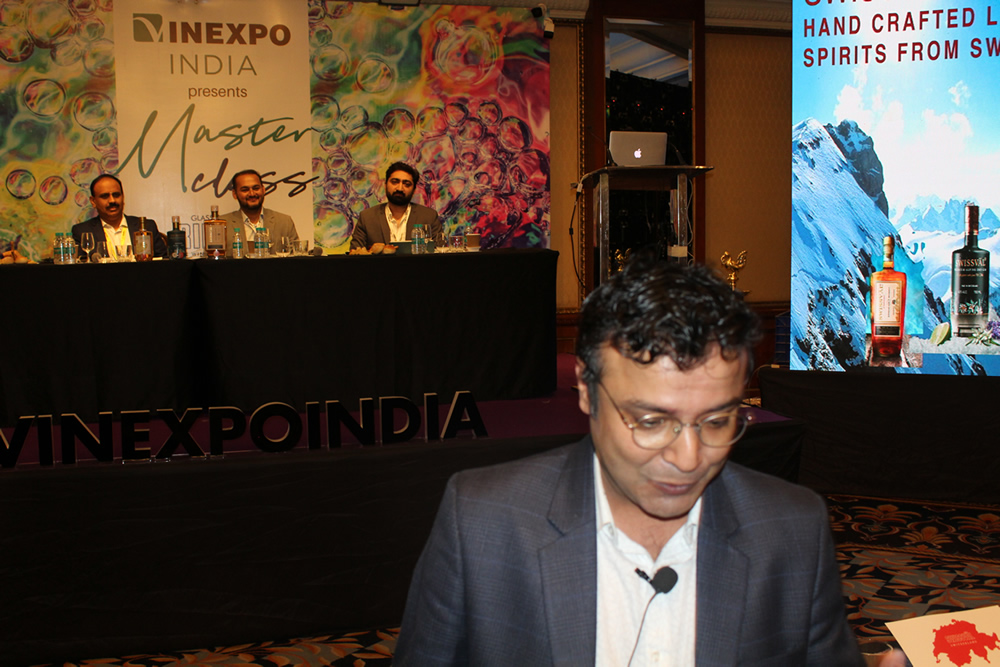 Posted: Wednesday, 21 September 2022 09:43
If you Like this article, please click
Vinexpo Delhi to be a part of SIAL India again on Dec 1-3
Sep 21: After going Solo in Mumbai on August 18-20 at the Leela Hotel, Vinexpo India will have the third edition at Pragati Maidan Delhi, running concurrently with SIAL India at the same location, with many more wineries and distilleries from across the world lining up to participate, with fast-filling Masterclasses to be a star attraction again, writes Subhash Arora who feels that the Delhi government needs to look at the current policy of not allowing already-registered labels to participate in display and tasting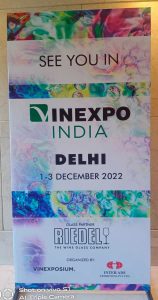 After the two successful editions in Delhi and Mumbai, stage is being set to organise the second edition of Vinexpo India- christened as Vinexpo Delhi 2022 (#vinexpoindia and #vinexpodelhi2022), at Pragati Maidan on 1-3 December, 2022 at the centrally located Pragati Maidan. The show will be co-located once again with SIAL India, one of the biggest global food shows. In Mumbai, Vinexpo India had gone solo as SIAL India had chosen May 2023 as their next stop.
Masterclasses will again be a highlight with an organisation of 15 Masterclasses- there will be even higher participation by foreign regions and wineries- with Italy, France, South Africa, Portugal, Australia and several EU countries participating. Though each Masterclass will be designed for 50 pax but learning from the Mumbai experience, the organisers claim they will be able to accommodate more people – In Mumbai the number reached 95 and hovered generally between 65-95. Every Masterclass will have wine poured for tasting/sipping – a tradition set in Delhi and carried out in Mumbai as well.
The Excise Dilemma
One of the biggest dilemmas facing the wine and liquor policy in India has been the independent control of taxes and policies by each state, thus affecting prices and corresponding illegal trading from state to state. Nowhere is the difference so noticeable and the whole approach so dogmatic as in Delhi when compared with Maharashtra.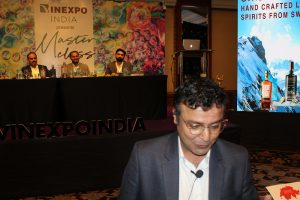 In Delhi, one may not display and taste the brands that are already registered. But in Mumbai only those brands that are registered can participate- a diagonally opposite stand. Foreign producers are of course, allowed to participate freely in both cities against license and payment of customs and applicable excise duties.
Delhi thus precludes mostly large domestic producers from participating as they have registered practically all the labels. The reason given by an officer from the excise department last year was that wine shows were not a place for partying with wines. If wines are already registered, the customers can always go to the market and buy them.
Not true. At all.
The excise authorities and the wine trade (both off trade and on trade) need to understand and appreciate that there are differences in wine characteristics from vintage to vintage and it is imperative for the palates and the industry to develop- both on trade and off trade, for the people to taste the difference. That's why international shows like Vinexpo are important for the growth of industry.
The Delhi government needs to change its stand- so does the Maharashtra government. They must allow the brands whether registered or not and make Indian wines have a level field against the foreign entries. In the meantime, the Show will follow the rules strictly as in the previous shows that went very smoothly.
Mixed participation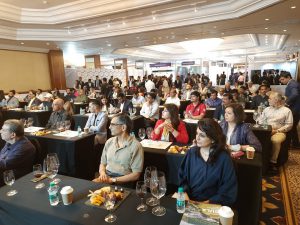 Unless the policy is changed in Delhi, it may not be a positive encouragement for the big players to showcase their wines or spirits. Thus, a bigger participation is expected by foreign producers. Masterclasses are not affected much with the current policy though. The response to the Masterclasses has been amazing and the Show expects to reach the maximum number of 15 soon, with more than 15 in negotiations.
As things stand, it will help Vinexpo Delhi being concurrent with SIAL India with excellent participation by wine professionals expected to visit. If you are interested in participating as an exhibitor or a visitor, please contact vinexpoindia@delwine.com for details. The next edition will spell out the procedure for registering as an exhibitor or a visitor both for the Stand as well as the Masterclasses.
Vinexpo Delhi 2022 on 1-3 December will be followed by Vinexpo Mumbai in May 2023.
Subhash Arora
If you Like this article please click on the Like button