An Experiential Virgin Hills Dinner at The Lovefools in Mumbai by IWA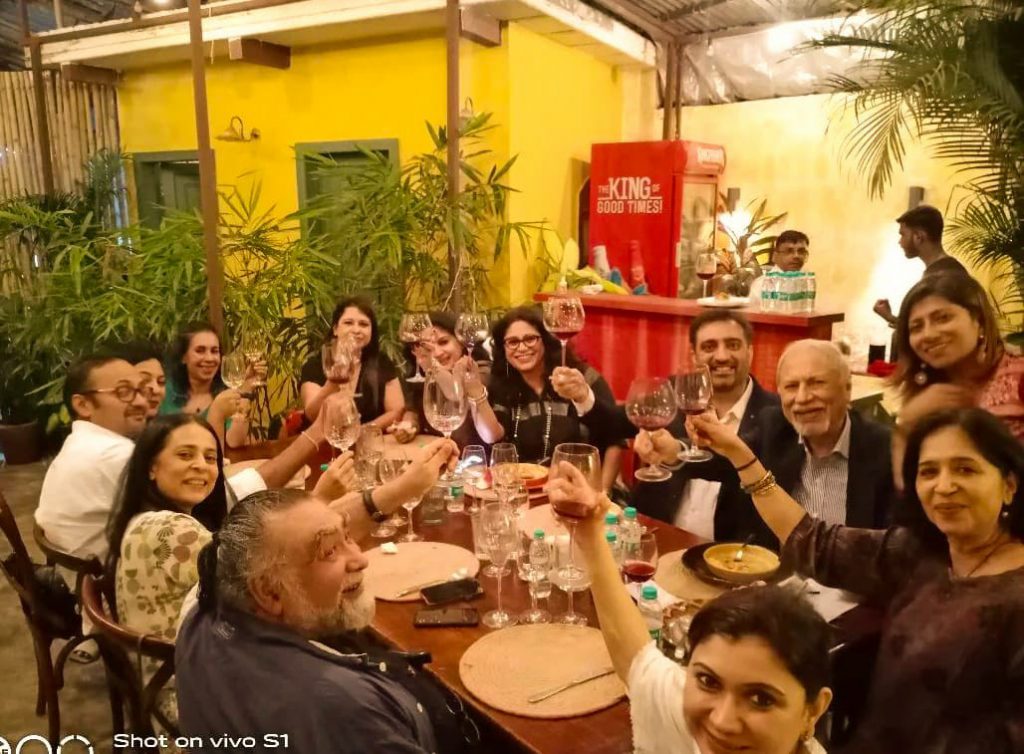 Posted: Tuesday, 04 October 2022 13:10
If you Like this article, please click
An Experiential Virgin Hills Dinner at The Lovefools in Mumbai by IWA
Oct 04: Virgin Hills is the new kid on the block in Nashik, producing excellent wines, and The Lovefools is a new hip restaurant in Bandra already frequented by Bollywood and other celebrities. Natasha Vohra, the Mumbai-based Assistant Editor of delWine, curated an excellent wine dinner with the help of star Chef Sarita Pereira at this quaint Catholic Bungalow owned by the celebrity Ad couple Mitali and Prahlad Kakar, on September 21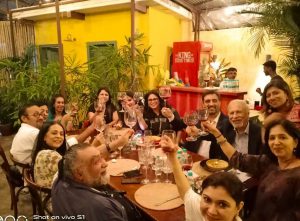 The Indian wine industry has been growing by leaps and bounds over the last decade, and there are now several Indian winemakers producing world class wines locally. One such new kid on the block is Virgin Hills Wines, led by the highly accomplished and qualified winemaker and entrepreneur, Kunal Chugh.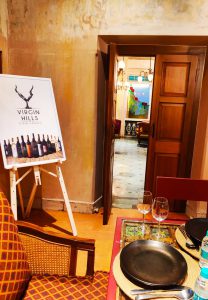 Having tasted their wines, there is no doubt in my mind that Kunal is producing some of the best Indian wines today and you only have to taste his Pinot Noir and Chardonnay to agree with me. More on that later!
Virgin Hills is a firm believer of wine being as 'Natural' as possible, that is, wine made with least intervention, that offers the purest expression of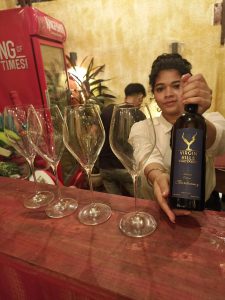 region, vineyard and varietal, and Kunal and his team work hard to maintain this standard of producing wines in the vineyard, not in the winery. Kunal himself has invested many years in studying wine with a passion and arming himself with the necessary tools, such as a Bachelors in Viticulture, an International Master's degree in wine, as well as an MBA in Wine Business Management.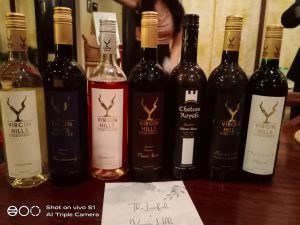 When I met Kunal and his team at Vinexpo Mumbai at the Leela Sahar in August this year and attended his Masterclass and visited his Stand, I had already sampled their stellar Pinot Noir and Chardonnay. Once I had tasted a few more of their wines, I was more than happy to organize an event that would showcase these lovely new wines and give them a platform to shine.
As luck would have it, I also had the perfect venue to do just that!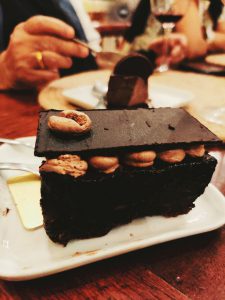 Enter The Lovefools, Bandra's most well-kept secret, a charming restaurant tucked away in the narrow bylanes of Bandra; a hot favourite of locals and quite a few Bollywood stars! The restaurant is housed in a quaint Catholic bungalow from another era (you'd actually think you were in Goa!), owned by Prahlad and Mitali Kakar, and run by the talented Chef Sarita Pereira.
The food at The Lovefools is a gourmet, eclectic mix of local as well as some stunning international cuisine, also featuring their in-house bakery that creates some of the most divine desserts I've ever enjoyed!
Virgin Hills and The Lovefools seemed too perfect a pairing to resist, and once I brought the two together, the result was pure magic. The restaurant provided the perfect, hip, fun backdrop to the equally hip, fresh and fun wines from Virgin Hills. Chef Sarita presented her newly launched tapas/small plates menu that I paired with a selection of the best wines from Virgin Hills. Take a look:
Course 1 
Brie Brioche
Black garlic infused spotted cow brie on Parmesan brioche
Virgin Hills Chenin Blanc
Semi-dry wine with hints of apples, peaches
Course 2
Open Ravioli
Arugula mousse / Chicken Haleem
Virgin Hills Zinfandel Rose
Fruit forward wine with notes of fresh berries, mild hint of cherries
Course 3
Gambas al Alio
Chickpeas / Prawns
Virgin Hills Limited Edition Chardonnay
Medium-bodied, dry wine with a vibrant bouquet of citrus and tropical fruits with hints of vanilla, honey
Course 4 
Crackling Danish Ragu
Mushroom / Lamb
Virgin Hills Limited Edition Pinot Noir
Light to medium bodied wine, with a solid core of ripe cherry and dried strawberry, earth, spice, and toasty oak
Course 5 
Kashmiri Yakhni with Cranberry Brioche Naan
Mushroom / Lamb Galouti
Chateau Royale Cabernet Shiraz
Fruity aromas with hints of chocolate, black pepper and spicy oak
Course 6 
Dessert of your choice
Chef Sarita's array of in-house, sinful desserts
Virgin Hills Dessert Red
A sweet wine that displays aromas and flavours of ripe, juicy berries with dark chocolate undertones.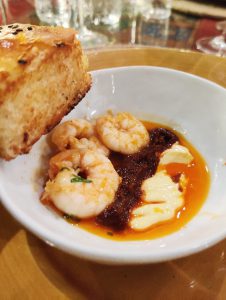 The wines selected for the evening proved to be perfect with the menu, but some of the pairings turned out to be spectacular. The Limited Edition Chardonnay and the Prawns Gambas were a match made in heaven and the Lamb Ragu Danish went especially well with both the Limited Edition Pinot Noir as well as the gorgeous Chateau Royale Cabernet Shiraz; a truly elegant, well rounded wine that also complemented the Lamb/Mushroom Galouti beautifully.
The true champions of the evening, by all accounts, were the Chardonnay and Pinot Noir; both were unanimously the most liked wines of the evening.
The excellently trained staff at The Lovefools, as well as the highly efficient servers and a personal Sommelier from Virgin Hills, ensured that plates and glasses were kept full and the guests even got to learn a bit about the wines they tried. The guest list included some very special, discerning wine lovers, like the Kakars- Prahlad and Mitali, who actually own the beautiful property.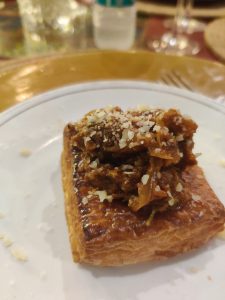 And we were also honoured with the presence of the usually reclusive food critic/connoisseur Kunal Vijaykar, who, although he wasn't drinking any of the wines, was game enough to explore the pairings with the help of a spittoon! Even the President of the Indian Wine Academy, Cavaliere Subhash Arora, was able to squeeze in a couple of hours while on a flying visit to Mumbai!
And last, but not the least, we also had the pleasure of hosting Malini Agarwal, founder of Miss Malini Media, one of India's leading digital influencers and bestselling author and entrepreneur, who also happens to be one of the oldest friends and supporters of the Indian Wine Academy.
All in all, it proved to be an evening of many exciting 'firsts' and the Indian Wine Academy will surely work on organizing more such experiential, fun evenings for Mumbai wine lovers.
Cheers and Jai Ho!
Natasha Vohra
Assistant Editor delWine
If you Like this article please click on the Like button