Wine Australia: The Aussies are Coming!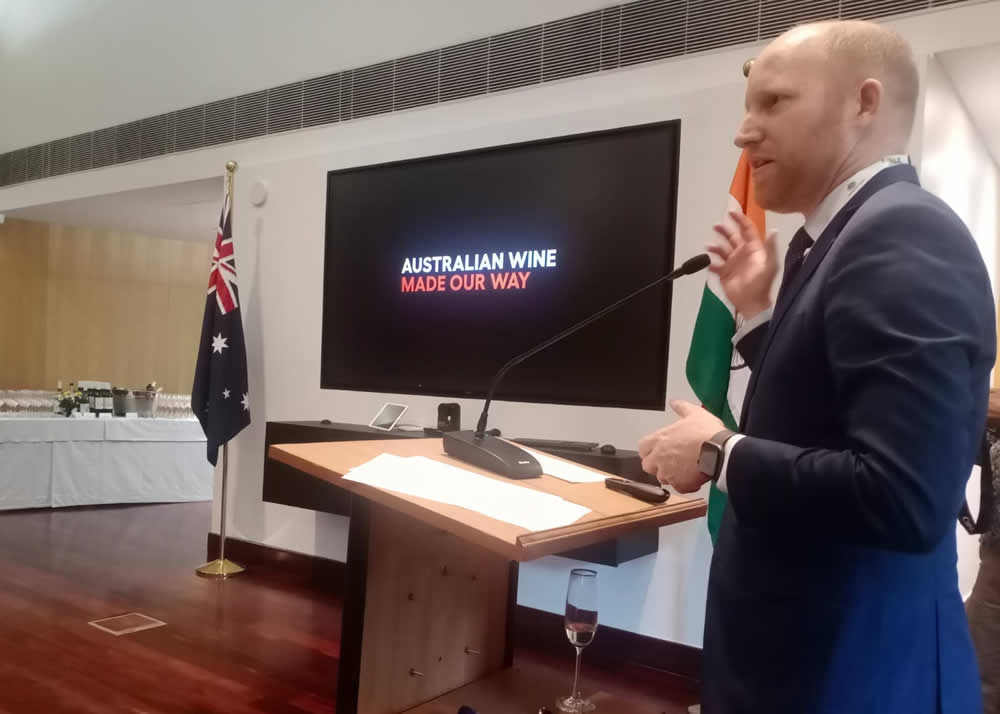 Posted: Thursday, 06 October 2022 22:50
If you Like this article, please click
Wine Australia:

The Aussies are Coming!

Oct 06: With the back-breaking duties imposed on Australian wines by China, the producers were advised by Wine Australia to look for alternative markets including India, which would have been a pipe dream but for the recently signed FTA between India and Australia, to be operational after their parliament ratifies it in November, 2022. But this dynamic organisation sent a delegation to India last month, visiting Mumbai, Delhi and Bangalore to scout around and promote their superior wines. Subhash Arora reports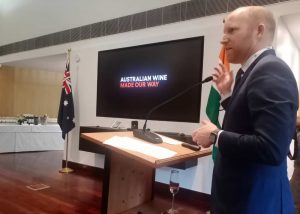 Murray Harris Room at the Australian High Commission was buzzing with over 60 invitees congregating to meet 6 producers and the other members of the delegation organised by Wine Australia to recce the Indian wine market, with the soon-to-change scenario after the Indo Australian FTA comes into effect when the Australian parliament ratifies the Treaty in November, resulting in a substantial reduction of import duties on wines costing over $5.
Wine Australia had organised visits to Mumbai, Delhi and Bangalore. A group of people were invited to Lunch on 28 September at the Murray Harris Room, accompanied by Australian wines, coinciding with the visit of Australia–India Business Exchange (AIBX) 2022 trade delegation.
Wine Australia is one of the most dynamic and proactive quasi-government bodies across the world for export promotion of wines. It moves with time with resilience when the geo-economic situation changes. When there was a global meltdown in 2008-2010 and the Australian wine exports nosedived, it advised the Oz producers to start looking towards China. A substantial number of exporters heeded the advisory and started exploring the Chinese market and made it the biggest export destination in a short span. The A$50 million grant it managed from the government for export promotion and used it judiciously, was also extremely helpful in penetrating several markets including India.
Also Read : Indo Australian FTA likely to be ratified by mid- November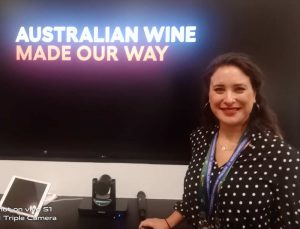 Similarly, when China imposed 200-220% abnormally high duties on Australian wine, the exports came crashing down with many growers obliged to even drop the grapes. Wine Australia advised producers to look at the Asian markets including India in 2020-21. As delWine had then opined, not much could be expected in our small market under the present tax regime. So the Australian government made it a part of its agenda to have the duties reduced for their wines exported to India-at least for premium and super-premium Aussie wines. The FTA would soon make this possible.
The Event

John Southwell, Australian Trade Commissioner and Head of Austrade South Asia F&B Agri- business Team was at hand with his team that included the affable and an old hat at Austrade, Harsh Mohan Puri to welcome guests. After John introduced the visiting delegation, headed by Sarah Roberts, Regional Manager – Asia Pacific for Wine Australia and another member of the research team shared fairly accurate details of demographics and the profile of Indian wine drinkers, Sarah talked about Australia with the help of a video presentation.
Also Read : States could play Spoilsport in Execution of Indo Australia CECA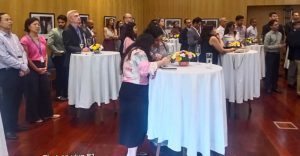 Australia is isolated by oceans, fostering a diverse environment making it unique as compared to the other major wine producing continents of Europe and the Americas. It has one of the most diverse wine scenes in the world, with more than 100 different grape varieties including several European varieties known as Alternative grapes, grown across 65 wine regions. Each region has its own characteristics- from rich red soil to refreshing beach air and cold mountainous landscapes, adding to the wine diversity.
Also Read : Australian Wines to get Cheaper in India with FTA signed Today
As Andrew Caillard MW explained in a video, Australia has some of the oldest vines in the world, and this is where being an island continent is of unparalleled value. In the late 19th Century, most European vines were wiped out by phylloxera. But because of its isolation Australia escaped the traumatic fate and she managed to preserve some of the vines planted almost 200 years ago, still producing the highest quality (though low yielding) wines today.
Australia excels in winemaking because winemakers are free to make wine in their own style with freedom to push the boundaries with their individuality and creativity, unlike in Europe with too regimented rules. The winemakers enjoy distinctive terroirs thanks to this freedom, picking the best sites, the best varieties and the best winemaking practices.
The essence of winemaking in Australia was in the video presentation from Curtis Stone, the famous Australian chef who talks of extremely diverse microclimates but adds that it is also because Australians travel a lot overseas and steal ideas and technology and bring back the knowledge that is used to make the best wine possible. An excellent example is the Grange by Penfolds crafted by Max Schubert after a trip in the 1950s to Bordeaux and South of France that inspired him to make the most famous wine of Australia.
Also Read : Australia over-optimistic on duty Reduction on Aussie Wines in FTA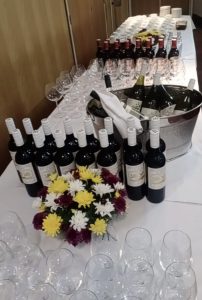 There are over 1000 wine exporters shipping tens of thousands of different wines to over 100 destinations, including India where 4.3 million litres of wine has been exported during last year, but the producers feel there is plenty of room to grow and there will be opportunities in the future, and so they are looking forward to strengthening their relationship, this trip being one such step.
There was plenty of useful information and plenty of wines for the perched throats but the visiting producers did not have much wine on offer due to the administrative problems that perennially bog down the Indian capital thanks to our inexplicable excise laws. It was heartening to meet one producer who promises for every bottle sold, a one-year supply of clean drinking water for one person in India.
Also Read : GRANGE: Up, Up and Away in my beautiful Cocoon
One will have to wait for the duties to come down so that some of these wines can enter the Indian market, giving a wider choice to the Indian consumers, many of which moved up the palate ladder during Covid Pandemic and will definitely embrace better quality wines at more affordable wines.
Subhash Arora
If you Like this article please click on the Like button