ProWine Tokyo to debut in Japan in 2024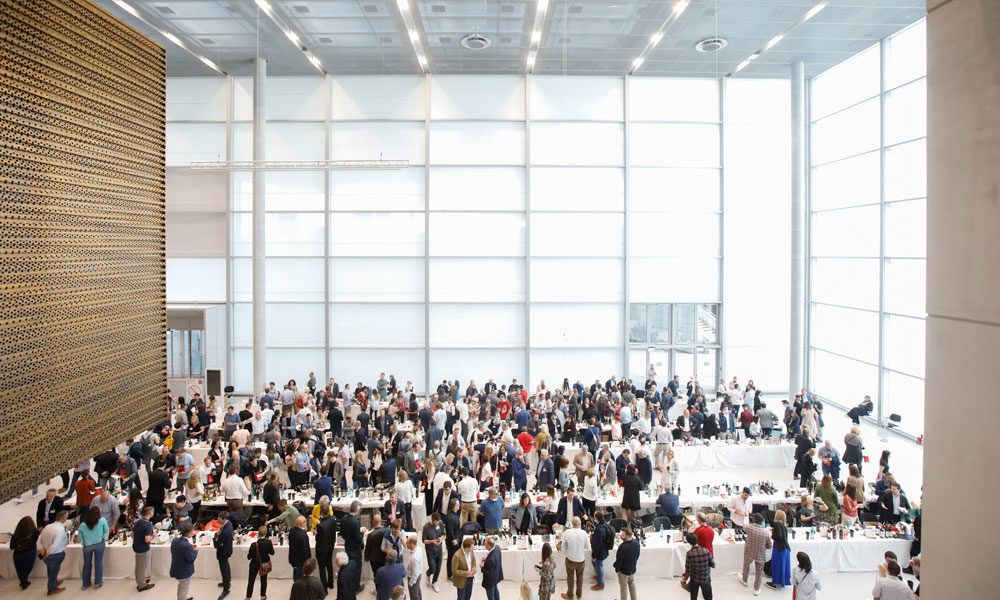 Posted: Thursday, 15 September 2022 18:09
If you Like this article, please click
ProWine Tokyo to debut in Japan in 2024
Sep 15: ProWein Düsseldorf has announced a new Show in Tokyo with the maiden edition to be organised in 2024 by taking over the Wine Section of the Wine and Gourmet Japan which will have the 2023 section powered by ProWine, according to a Report by the ProWein' s central office at Düsseldorf, thus adding to the existing international locations in Sao Paulo, Shanghai, Mumbai, Singapore and Hong Kong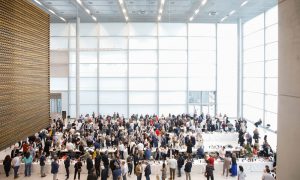 The Wine section of the Wine & Gourmet Japan will become ProWine Tokyo in 2024 even though the latter will be powered by ProWine Japan in 2023. Like Wine & Gourmet Japan, ProWine Tokyo will be held parallel to the large FABEX with its other five food fairs Dessert Sweets& Bakery Festival, Food & Drink OEM Matching Expo, Japan Noodles Industry Fair, Premium Food Show and ISM Japan. The latest edition in 2019 attracted 917 exhibitors from 19 countries and 78,024 visitors to this important annual industry rendezvous in Düsseldorf.
ProWine Tokyo will thus be yet another extension of ProWein Germany which started in 1994 with 321 exhibitors from eight countries, and reached its preliminary climax prior to the pandemic for its 25h anniversary in 2019 recording 6,900 exhibitors from 64 countries and 61,560 visitors from 143 countries. With the first edition after Covid Pandemic, held in Germany after several postponements and cancellations since 2020, this year saw 5,724 exhibitors from 62 countries and over 38,000 trade visitors from 145 nations, says the Report from Prowein.
Japan is an ideal location for ProWine Tokyo as a satellite event of ProWein International Wine and Spirits Show. After the USA and China, Japan is the world's third biggest economic market with a unique and demanding food and drink culture. For 2022 the per-capita turnover for wine is forecast at around €66, which is much above the global per-capita turnover of €37.
So far, the wine and spirits segment as part of the food trade fairs used to be covered by Wine & Gourmet Japan. Messe Düsseldorf is now taking over the Wine section from them. The theme of wines and spirits will be incorporated into the new ProWine Tokyo from 2024; Wine & Gourmet Japan will be powered by ProWein on12-14 April 2023.
"With ProWine Tokyo we help our customers become successfully established in this very dynamic market in Japan. Its growth potential is enormous especially thanks to the free trade agreement with the European Union that entered into force in February 2021. But we also see some important sales markets are currently declining and Japan is an attractive alternative for many producers. On account of the partnership with FABEX we are operating in a very appealing setting. All in all, we are very confident to create added value for the sector with ProWine Tokyo," says Michael Degen, Executive Director at Messe Düsseldorf and Chairman of the Board Messe Düsseldorf Japan.
Likewise, the organiser of FABEX, the renowned Japan Food Journal, welcomes the current development at the Tokyo trade fair location. "The Japanese wine and spirits market is very high profile making above-average demands on quality. This is why we are very pleased that our customers will in future be able to benefit from the ProWein competence," says Katsuki Hirayama, Vice President of the Japan Food Journal.
ProWein as a strong international partner
ProWein is the most relevant meeting point for professionals from the wine and spirits sector worldwide. ProWein and its ProWine spin-offs are represented at numerous locations in Asia and South America, including Shanghai, Hong Kong, Singapore, Sao Paulo and Mumbai.
Here are the dates for the forthcoming Shows of ProWein (in Germany)/ProWine (outside Germany):
ProWine Sao Paulo: 27- 29 September 2022
ProWine Mumbai: 17 -18 October 2022
ProWine Shanghai: 8-10 November 2022
ProWein Düsseldorf: 19 – 21 March 2023
Wine & Gourmet Japan powered by ProWein 12- 14 April 2023
ProWine Singapore: 25 -28 April 2023
ProWine Hong Kong 10-12 May 2023
ProWine Tokyo April 2024
 Subhash Arora
If you Like this article please click on the Like button