Vinexpo Mumbai 2022: India set to become significant Market for global Wines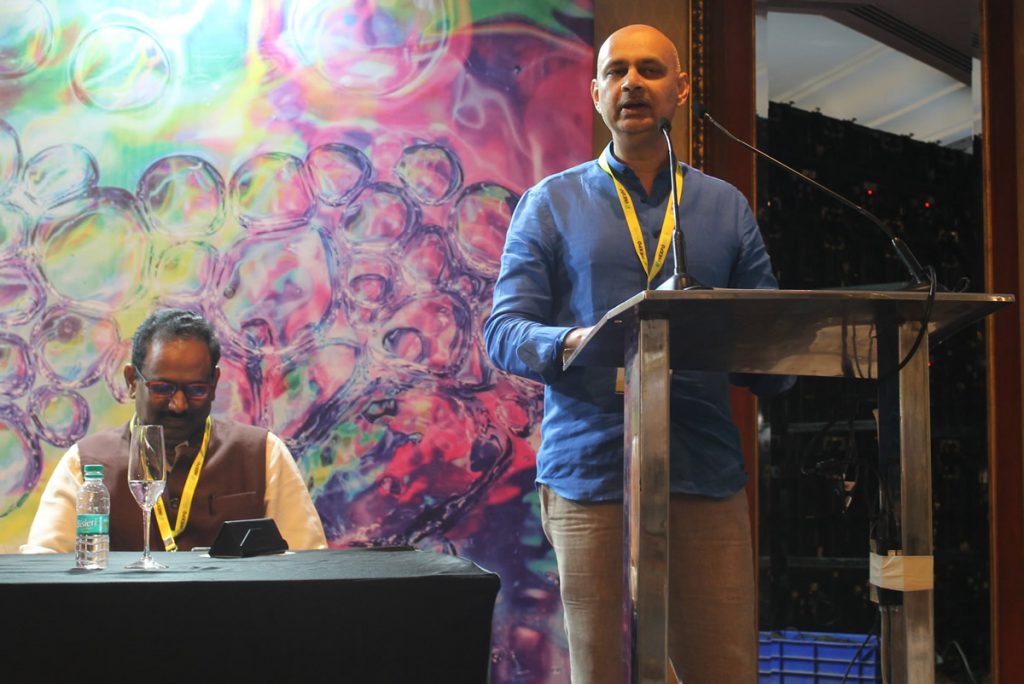 Posted: Monday, 05 September 2022 09:55
If you Like this article, please click
Vinexpo Mumbai 2022:

India set to become significant Market for global Wines

Sep 05: Fizzing with fresh ideas, the 3- day event Vinexpo Mumbai witnessed an immense footfall of 2000+ visitors and over 1300 attendees at the master classes, including the presence of top Indian and international spirits and wine producers on 18-20 August 2022 at the Leela Sahar, according to a Press Release by the India's leading exhibition organiser in India. Interads Exhibitions Pvt. Ltd. who partnered with Vinexposium, the Leading Global Organiser of Wine and Spirits Events

Pics by Adil Arora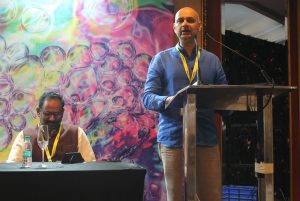 The event witnessed a footfall of 2000+ visitors and over 1300 attendees at the 15 master classes, including the presence of top Indian and international wine and spirits manufacturers and brands such as Sula Vineyard, Agriment Italia, John Distilleries, Fratelli Wines, Selezione Vini Italia by Mattia Antonio Cianca and Amrita Singh, and to name a few others, Swiss Luxury Spirits Producer SWISSVÄL showcasing the luxury range of Alpine Gin, Single Malt Whisky and an interesting hot and spicy Drink-Williams with bird's eye chilli that makes an excellent cocktail with Red Bull.
Speaking about the event, Rodolphe Lameyse, CEO of Vinexposium, commented, "The second Edition of Vinexpo India in Mumbai was a resounding success. It was inspiring to see prominent leaders of the industry from all over the world, convene under one roof and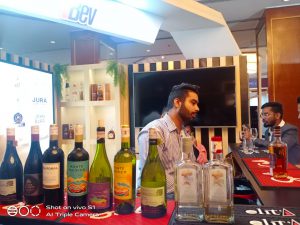 have productive, solution-oriented sessions. Seeing so many faces actively participating in discussions at the booths and the masterclasses was a true pleasure. It was impactful to associate with Indian Associations and our partners Interads to launch Vinexpo India at the peak of Pandemic last year in Delhi. I am already looking forward to the Next Edition in Delhi in December 2022."
Vinexpo India is one-of-its-kind B2B trade show for wine and spirits manufacturers where wine and spirits professionals get to expand their horizons, network with industry key players, identify and explore the markets, promote their brands, all under one roof. The three-day free event was a power-packed one, fizzing with fresh ideas to take the sector forward, witnessing multiple potential collaborations.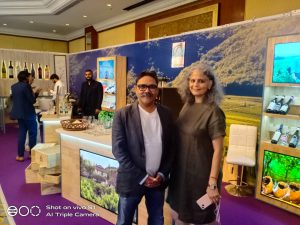 Rajeev Samant, Founder-CEO of Sula Vineyards and Shri K N Kumar, Chairman, Meghalaya Farmers' (Empowerment) Commission delivered an impactful Keynote Address and set the ball rolling for the 15 record Masterclasses which were the backbone of the Show, which had a good number of wineries directly participating from Italy, Bordeaux, and California, USA with importers like Sonarys, Aspri, VBev, and The Wine Park raring to show their wares- complete with display and tasting. Sula's wine bar styled stand was the hub of activities for the Indian wine producers which included Virgin Hills Vineyards producing excellent Pinot Noir and Chardonnay, Soma Vine Village which has a beautiful wine tourism facility at the vineyard and the sparkling wine specialist, Good Drop Cellar.
Big Banyan showcased their range of premium quality wines with Roulette Premium single malt whiskey which were quite a hit with the visitors. Karnataka Grape and Wine Board showcased wines from 4 Karnataka wineries; some of these were presented at the Masterclass by the MD Dr. Somu T and the General Manager, Sarvesh Kumar.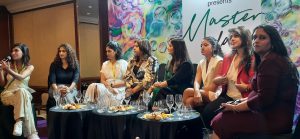 These sessions were conducted on a wide range of topics. One of the key highlights was an all- women panel discussion moderated by Digital influencer and the TV Host, MissMalini. The panel included the top wine women of India discussing the opportunities and challenges faced by women in the wine industry.
Other interesting topics discussed at Vinexpo India included The real-life stories of small wine producers in India, wines of Argentina, and California, The Untold Story of the World's Rarest wines, wines of Karnataka and many more. Sanjay Menon, Director of Sonarys had a powerful topic of discussing the evolution of Bolgheri wines of Tuscany, which attracted 95 people in an area designed for 50 pax. But thanks to the ingenuity of the organisers with the Banquets staff of the venue, The Leela Sahar, they were all accommodated to enjoy the Masterclass with 3 top wines of Bolgheri. In another Masterclass, Sanjay demonstrated with ease, how the right Riedel glass could bring the wines to life.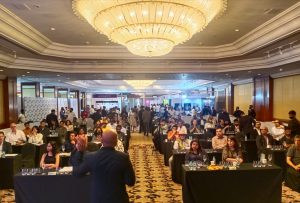 Roland Coiffe & Associés, wine merchants from Bordeaux (France) and producers of fine wines, brought a range of wines from different parts of France. He said "Vinexpo India has been very well organized. Mumbai is a great location choice. At our booth, we witnessed continuous flow of visitors and this is important as we want to optimize our space and time and showcase our products in the best possible way. We will need to have more such expos in the future. This will attract more producers and exporters from different regions to showcase more wines. I see great potential and promise for fine wines in India in the coming years. However, there is a scope of improvement when it comes to administration and logistics in India. There are a lot of constraints in bringing in the wine into the country. There is also a lot of paperwork involved. So with a little help by the concerned officials and Govt. bodies, the wine market in India will accelerate."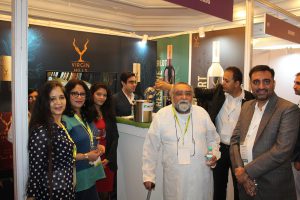 Another highlight was the session by the Best Sommelier of Italy 2019. Mattia Antonio Cianca who has teamed up with Amrita Singh in Bordeaux to bring an eclectic range of Italian wines from 10 wineries. Similarly, Agriment Italia brought a range of Italian wines from different regions.
Jayanth Bharathi, DGM-Marketing at Fratelli Wines, another well-known brand said, "This has been a wonderful experience to meet so many people and showcase some of our wines. With more education and ability to appreciate wines better, Indians are gravitating towards premium and quality wines."
Rajan Sharma, Director InterAds, says, "It is encouraging to see such a positive response from an increasing number of wine enthusiasts in India. I am glad we are able to provide a suitable platform to several wine producers and spirits manufacturers, not only from India but from across the world, thus playing a vital role in the growth of the alco-beverage industry in India".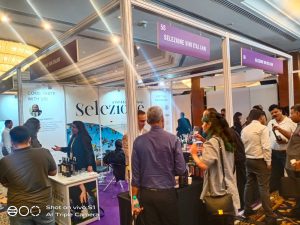 Subhash Arora, Advisor and Conference Chairman for Vinexpo India was very much satisfied with the Show and felt that it was truly world class with phenomenal Masterclasses and was sure the Show would be going places.
India is seeing a very healthy growth in the wine industry and it is here to stay. Compared to some of the western regions, India is at a nascent stage but this is just the beginning. Trade events like Vinexpo India will help fuel the existing growth in the industry and get more consumers to enjoy and appreciate wines.
After this successful Mumbai edition, Vinexpo India is all set to take place next at Pragati Maidan, New Delhi from December 1-3, 2022.
Subhash Arora
If you Like this article please click on the Like button