Masterclass Schedules announced for Vinexpo India Mumbai on 18-20 Aug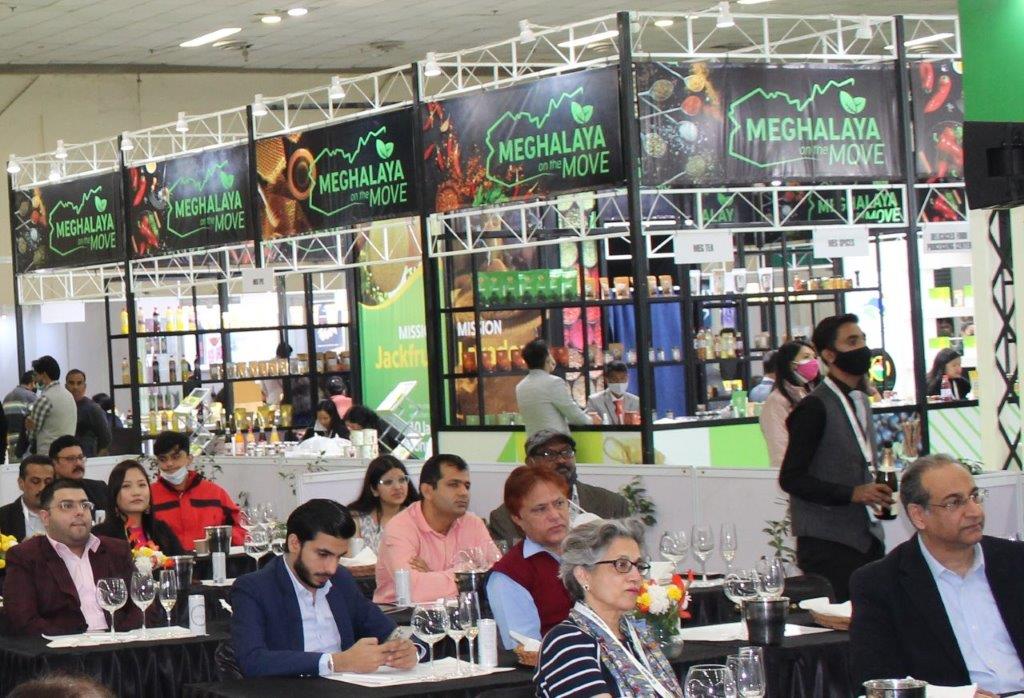 Posted: Sunday, 31 July 2022 23:55
If you Like this article, please click
Masterclass Schedules announced for Vinexpo India Mumbai on 18-20 Aug
July 31: The maiden edition of Vinexpo India in Mumbai to be organised at The Leela Hotel, Sahar on 18-20 August is getting ready to be unveiled with grand style with around 30 Italian wineries participating and with 12 Masterclasses, each with a tasting of 3-6 wines, it is a great opportunity to taste around 60 wines in these Masterclasses alone, with many topics that are unique or topical, writes Subhash Arora who as an Advisor and Conference Chairman is pleased that the seats have almost booked for all of them with a couple of them even overbooked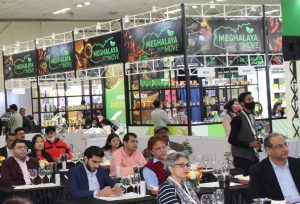 The powerful yet complimentary Masterclasses are meant to take the knowledge of the wine professionals to a higher level and as Arora always stresses- if they are ingeniously crafted, one can get the equivalent proficiency and knowledge of WSET 3 (Certificate level), without spending a penny- visiting the Stands is an added advantage where one can taste 10 times as much and talk one-to-one to the company reps, though he rues that in India there is still not enough thirst for knowledge generally by the F & B community to taste wines from different and newer vintages of the same labels- more a norm overseas for all serious wine drinkers but hopes this Show will bring a change to their thinking.
Masterclasses: Here is the Schedule:
18 Aug
12:00-1:00 pm   Evolution and Tasting of Bolgheri Wines of Tuscany by Sanjay Menon, Founder-CEO Sonarys
1:00-2:00 pm    Opportunities and Challenges faced by Women of Wine in India- a group discussion with the Top Wine Women of India, moderation by MissMalini- Digital influencer, TV host, entrepreneur and best-selling author
3:00-4:00 pm    Grandi Vini Italiani and Tasting of Top docg Appellations of Italy including Barolo, Amarone, Brunello di Montalcino & Chianti Classico by Mattia Antonio Cianca DipWSET, Top Sommelier of Italy 2019
4:00-5:00 pm   California Wine Experience by Sonal Holland MW
19 Aug
12:00-1:00 pm   Wonderful World of Sherry by Kunal Kaul, Sherry Educator with Sherry wines from Chenab Impex
1:00-2:00 pm    Riedel Masterclass in Glass Tasting by Sanjay Menon, Founder- CEO Sonarys
3:00-4:00 pm    Sangiovese Trail- One Grape, Multiple Expressions by Rakesh Awagadhe, Sommelier Fratelli Wines
4:00-5:00 pm    Wines of Argentina by the Consulate General and Promotion Centre of Argentina in Mumbai
20 Aug
11:00 am- 12:00 pm    From Simple to Extraordinary Wines from Small Producers of India- by Ajoy Shaw, Consultant Winemaker
12:00-1:00 pm    The Untold Story of the World's Rarest Pinot Noir & Chardonnay by Kunal Chugh Co-founding CEO Virgin Hills
2:00- 3:00 pm    Wines of Karnataka by Dr. T Somu MD and Sarvesh Kumar GM of Karnataka Wine Board
3:00-4:00 pm    Sparkling World of Wines by Ashwin Rodrigues, CEO Good Drop Wine Cellars
Masterclasses are not the only source of Gyan. Agrimentitalia participated as an exhibitor and held a Masterclass at Vinexpo India Delhi and was the first one to book a stand for Mumbai but did not want to continue with the Masterclass. India's top importers Aspri, VBev and the Wine Park chose to participate in the Stands but Sonarys, Fratelli and Karnataka Wine Board have big stands with powerful Masterclasses-in fact Sanjay Menon of Sonarys plans to hold two Masterclasses, one being on the Evolution of Bolgheri in Tuscany and the other being an educative attempt to further his conviction that Riedel does make a difference when tasting wines.
Also Read:  Vinexpo India Mumbai on 18-20 August Venue shifted to HOTEL LEELA
Then we have the powerful duo of Amrita Singh from Bordeaux and Mattia Cianca who is conducting a Masterclass about top Italian wine appellation and tasting 5 tope docg appellations- Gavi, Chianti Classico, Brunello di Montalcino, Amarone and Barolo with plenty more to taste at their stand- Selezione Vini Italiani. Similarly, the Sherry educator Kunal Kaul was so successful in the Masterclass on Sherries in Delhi that he plans to conduct in Mumbai with Sherries from the importer Chenab Impex.
Kunal Chug of KLC will attempt to win the hearts and palates at the Masterclass as also at his Stand –Virgin Hills. Similarly, the sparkling wine specialist Ashwin Rodrigues will try to use his Frizzano Italian Collection to impress the audience at his Masterclass and bring them though hopefully they would have visited his Stand and tasted his full range with them.  John Distillery Ltd. will have a diverse approach with Big Banyan Wines and Roulette whiskey trying to seduce the visitors to their stand.
Also Read:  Vinexposium takes Vinexpo Hong Kong to Shenzhen China in 2022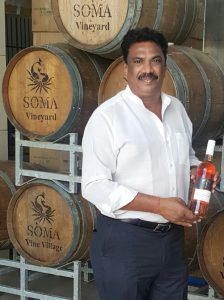 Pradeep Pachpatil of Somanda Vineyards will have the range of Pomegranate to Pinot Noir –with wine tourism to boot at the winery in Nashik.
Not to forget about Sonal Holland MW conducting a Masterclass on behalf of USDA about Californian wines which will also dance at their Stand. Argentina will happily project the image of their wines with 3 producers representing the wines.
Shifting Venue
Organisers of the Show InterAds exhibitions and Comexposium had earlier decided to shift the venue to the more central Hotel Leela near Terminal 2 of Chhatrapati Shivaji Maharaj International Airport Mumbai. The compelling reason was to bring the Show closer to town where people from North and South Mumbai found it easier to communicate, especially after SIAL India decided to postpone the Show to May 2023 when Vinexpo India will join them again for the second edition.
Also Read:  Vinexpo India: Panorama of Italian Wines by Agrimentitalia
Wine market has taken a positive turn after the Covid-19 pandemic took a heavy toll. Most of the industry stalwarts claim that 2021-22 was a better year with positive growth all around. Several producers and international participants feel compelled to expand by sealing new business relationships and expanding into newer markets. Importers and foreign producers will have ample opportunity to develop new partnerships.
Although there has been delay in allowing the grocery shops selling wine if they meet the requisite criteria in Mumbai, the groundwork has already been laid and this will result in 10-15 % higher revenues on starting the sales. Fruit wines and meads are the latest craze in India with scores of producers leapfrogging to newer markets, some even aiming for grape wine as the possible avenue of expansion. With professional management, the industry is likely to expand fast and a Show like Vinexpo India is likely to offer immense support.
With the recent trade agreements of India with Australia and the talks with EU progressing at faster than previous speed, it is expected that the import duties will be cut down to half or more in a not-too-distant future and the visionary producers are planning to develop contacts with right partners with no pressure on their finances and yet establishing the basic network and thus the pull to come to India will be strong. There is no better wine and spirits show in India than Vinexpo that can help their cause.
Also Read:  Vinexpo India: Relevance of Wine Clubs in India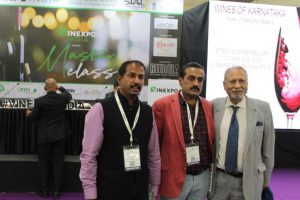 The Show is also very handy for the domestic producers with visitors from different parts of India including Northeast, wanting to be a part of the wine and craft beverages revolution underway.
If you are interested in participating in this exciting Show, please register. For any difficulties or special tasting requirements of B2B meetings, or if you would still like to squeeze in a Masterclass with us, contact vinexpoindia@delwine.com. It is with a sense of pride that Vinexpo India can claim to have every Masterclass in Delhi and Mumbai with adequate number and quality wines for tasting.
All in all, good and productive time is assured to all the visitors and exhibitors. There are more participants of whom we shall write in the next edition. For participation, please contact:
REGISTER FOR MASTERCLASS                  VISITOR'S REGISTRATION

Subhash Arora
Masterclasses@VinexpoIndia
If you Like this article please click on the Like button