Sisodia defends Delhi Excise Policy in Press Conference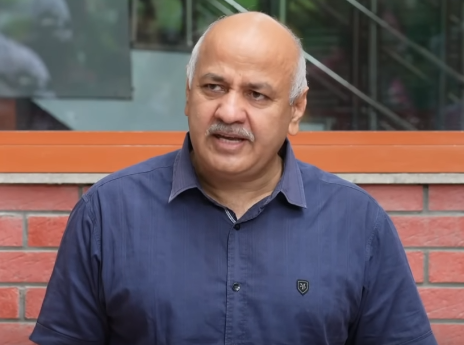 Posted: Tuesday, 02 August 2022 09:18
If you Like this article, please click
Sisodia defends Delhi Excise Policy in Press Conference
Aug 02: Manish Sisodia, Deputy Chief Minister of Delhi held a short 12 minute Press Conference after announcing the freeze on the 2021-22 policy currently under extension till July 31, informing that the government shops will be opened again under strict watch to remove corruption and will try the new policy (going back to the old policy) for a month, giving examples of Gujarat model where despite prohibition, corruption is rampant and alleged that 'they' want to bring in the same model in Delhi which the AAP government would not allow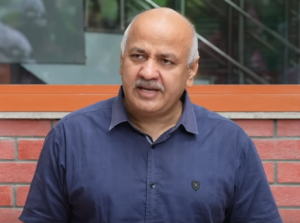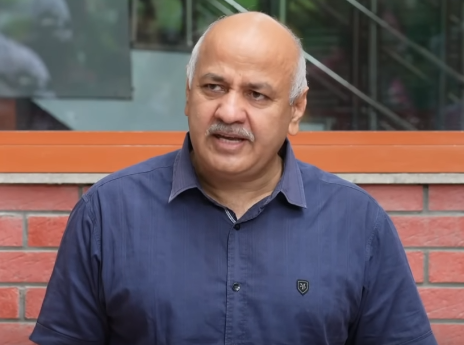 Manish Sisodia brought out the two models of excise duty on alcohol in two different States- Gujarat and Delhi, saying "Gujarat has prohibition but we all know thousands of crores of liquor is sold illegally. Reports confirm that there are spurious liquor shops everywhere and every nook and corner has houses where it is made openly. Even the media has been showing this regularly'.
Referring to the Hooch tragedy in Gujarat last week when 42 people were reported to have died after consuming spurious liquor, Sisodia alleged that many houses were openly making or selling illicit liquor in Gujarat where cases of spurious alcohol killing people were reported every 2-3 years, adding, 'this is not the first case of hooch deaths. People are losing lives regularly by consuming spurious liquor. But 'their' business is progressing by leaps and bounds', without specifying who 'they' were.
Then he talked of Delhi where 'we brought in a new policy in 2021-22. Delhi used to have a majority of government shops where there was a lot of corruption including brand pushing and many other forms; I had caught many such cases'.
Before 2021-22 the licenses to private shops used to be given to 'their' friends and families (it may be relevant to point out that AAP has been in power in Delhi since 2015 besides a 46-day stint in Dec 2013-Feb 2014); Congress Party ruled Delhi from 1998-2013. There was President's Rule for a year on Feb 14-Feb 2015). 'The license fees used to be minimal and were not increased for many years. Their drivers, maids and relatives were given licenses. New policy was brought in last year with a lot of analysis and foresight.'
'There were 850 shops with annual tax revenues of Rs. 6500 Cr a year, when the policy was changed last year, Rs. 9500 Cr were committed; thus a 50% growth was expected. Corruption would have also been curtailed. But the (central) government planned to ensure that this policy failed. So they threatened private shop owners with ED and CBI raids. Many scared businesses left the wine business, leaving only 468 shops operational today. Many are leaving on Aug 1. They want to create shortages and kill the legal business so they can make more money,' said Sisodia.
He also reeled out figures on the ration of wine and liquor retail shops on a Per Capita basis in other states. 'Gurgaon- 4,166, Noida- 1,390, Bengaluru- 12,179 and Goa 761 per shop. The New policy in Delhi with the planned maximum 850 shops would have been 22,760. Today there were 41,192 habitants per shop in Delhi. With continued ED and CBI threats they want to encourage non duty-paid shops,' he asserted.
'If Delhi has fewer shops selling legally, there is more profit for them. Even our own officials are not willing to go out to tender out the newly vacated shops as no one is willing to go for tenders. Excise paid shops will thus go down but 'their' business will boom. They want to put the Gujarat model in place,' he stressed.
'Delhi will see more Hooch tragedies. But we don't want that and will not allow it. We have extended our ongoing policy of 2021-22 for a month and we plan to open new government shops. I have ordered the Chief Secretary to ensure there is no corruption in these new shops. Scared officials and retailers are not willing to come forward. They want to close down the 'No. 1 ka dhanda so the illegal business flourishes'.
While taking a few questions from the journalists present he confirmed, 'since 2015 we decided to open no more shops and we have kept the number within that limit', assuring the citizens of Delhi through Press that the number will NOT exceed 850.
Concluding the Press Conference, he vowed to 'stop this chaos'. Time will tell how Sisodia and his officials are able to handle the tight rope but there are severe short term pains for the residents of Delhi. This was evident from all the shops that were emptied out within 2 days of the new order and this Conference. They would go anywhere to quench their thirst.
If you Like this article please click on the Like button