DelWine Top Ten Indian Women of Wine (WOW) 2021 Award announced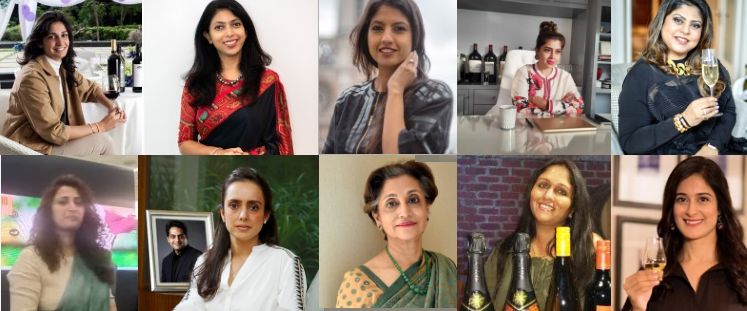 Posted: Wednesday, 17 August 2022 19:32
If you Like this article, please click
DelWine Top Ten Indian Women of Wine (WOW) 2021 Award announced
Aug 17: The 5th edition of the much awaited Top Ten Indian Women of Wine (WOW) has undergone several changes, partly due to Covid and also the widening scope, with 4 new faces- Ipsita Das, Puja Sekhri, Priyanka Save and Vaniitha Jain finding place and Reva Singh and Sonal Holland MW being inducted to the delWine Top Ten WOW Hall of Fame, writes Subhash Arora who invites the readers to come and meet a majority of them at a Masterclass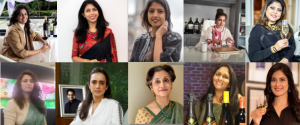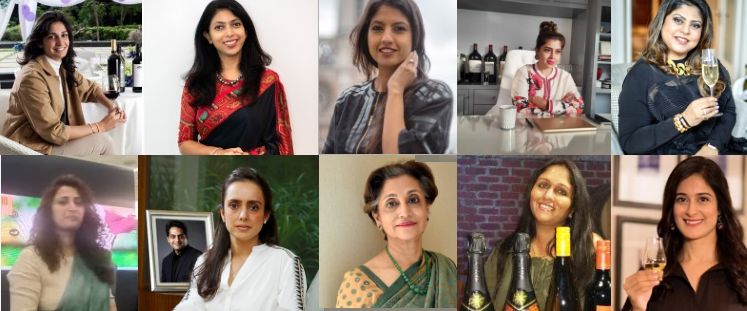 The delWine Top Ten Award for Indian Women of Wine (WOW) was conceptualized by Cavaliere Subhash Arora in 2013 to encourage more women to enter the wine world, then considered a man's domain, and to recognize those who excel. The biennial Awards is limited to women working actively for at least 5 years substantially promoting wine through their areas of specialty such as production, winemaking, sommelier, marketing, imports, retail and education and ascent in the corporate world of wine.

According to delWine' s policy, we had decided to induct those ladies who find a place for 5 years in the Top Ten List, into the Top Ten WOW Hall of Fame.
Reva Singh
and
Sonal Holland MW
have been present in all the 5 editions and as such are accorded this special Honour. They will be excluded from this list in future.
The 2019 Awards were announced at the delWine Excellence Awards which were kept in abeyance during the Covid-19 pandemic and cannot be organised this year. The List is in alphabetic order of their first names as compared with the previous one that was by their family names.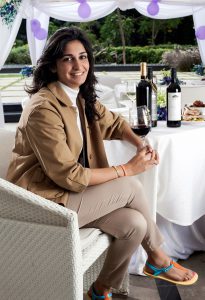 Aeisha Sahni is the Head of Wine Business at John Distilleries Ltd. Making Big Banyan brand of wines. She started her career with wine in 2011 after graduating with a Bachelor's Degree in hotel management. Her passion for wine was triggered during her internship at a hotel in Provence in the South of France in 2007. The hotel was attached to a Domaine and a vineyard where she often volunteered during the harvest season. Thus began her love for the beverage and the winemaking process. She has been with John Distilleries for about 11 years. Her involvement has been with sales, marketing, brand building, the new winery in Bangalore, wine tourism and the day to day operations, growth and profitability of the business, working closely with the wine making team. She maintains a fine balance between raising her two young children and the job.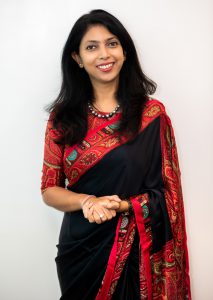 Ipsita Das makes it to India's Top Ten WOW List because of her management acumen and capabilities in the corporate world, especially in the Luxury segment. She is the Managing Director of Moet Hennessy with over 13 years of experience in Sales and Operations and Management. She began   her career   after   post-graduation   degree   in Strategy and Marketing from the Indian School of Business. After corporate jobs in companies like Uber and Maersk, she joined LVMH as the Commercial   Director in September 2019, and became the Managing   Director of Moet Hennessy India in January 2021. She is the Vice- President of the- Indo-French Chamber of Commerce   and Industry (IFCCI), and an active Board Member of the International Spirits and Wines Association of India (ISWAI).
'These are exciting times for the Indian market, not just for the award- winning Indian Chandon that we produce in our winery in Nashik, but also for our larger imported portfolio for which India is an emerging market. Besides the established hospitality and retail business, our focus is also on weddings and the corporate market, as we grow our presence in the subcontinent', she says.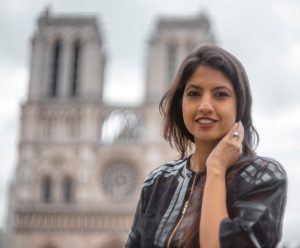 Kadambari (Kay) Kapoor returned to India after 10 years in the US and exited her corporate career to focus on the nascent wine industry in Kolkata but shifted base to the more vibrant Mumbai. She concentrated on sourcing, marketing and education, leaving the back-end logistics to experts. Resentment from the trade, excise and custom authorities made her even more determined. She decided to learn the liquor business ground up and set up own temperature-controlled bonded warehouses in 2009. Over the last dozen years, her importing company Gusto Imports has stayed true to its mission of bringing quality wines to India. With a compact portfolio she chooses one producer from each iconic terroir for building brands and markets by focusing on service, storage, and consumer satisfaction. Her wines range from entry level to Grand Crus but share the common attributes of authenticity, balance and value (ABV).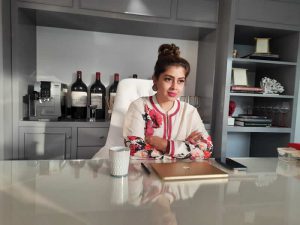 Madhulika Bhattacharyya Dhall is a multi-talented powerhouse, a PR professional and a Radio Jockey who spearheaded the capital's premier wine and liquor store La Cave in Delhi in 2015 which quickly became Delhi's most discerning wine and alcohol store. She also established a 5,000 square feet retail store in Bangalore, stocking 350 labels of fine wines, spirits and beer from all across the world. She believes Consumer-led events are a key to expanding the customer base and the market. Her wine dinners have become legendary. Wine has always been her passion and she loves the ethos behind it. "I want to make wine more accessible to consumers who are intimidated by it. La Cave was never just a store but about connecting with consumers and shedding the pretentiousness," she says. She has been expanding significantly in Bangalore with 2 stores at the airport. She also handles the Retail stores of Nature's Basket wherever wine is sold, through a 'store-within-a store' concept. Madhulika says people must stop viewing alcohol purchasing as disreputable, especially women who need space where they can purchase wine and liquor without patronisation.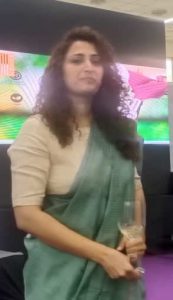 Priyanka Save and her husband Nagesh Pai set up Hill Zill Winery in 2017 to produce Chikoo wine in a small town called Bordi in the tribal belt of Maharashtra. She took 5 years to obtain the production license after applying in 2011 but the excise duty was still payable since only (grape) wine had been exempted by the Maharashtra Excise Policy of 2001, in force till 2021. This technical error was rectified, thanks to her regular follow ups. She has now expanded into a wide range of fruit wines including Mead (honey wine) labelled as Arka. She is constantly upgrading the production facilities and expanding her market across India. She has worked even with North-eastern producers and is always happy to lend a helping hand to the fruit wine producers across India. She has recently set up another joint venture project in Solan (H.P.). Her education in the US made her open enough to educate people about fruit wines even if they could become potential competitors. She organised a fruit wine conference at the winery resort before Covid,  where potential producers participated from different parts of India.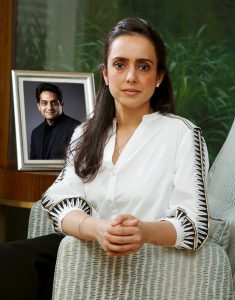 Puja Sekhri, Director of the family-owned Fratelli Wines has been a part of Fratelli since 2011, primarily involved in marketing activities alongside Mr. Kapil Sekhri in the beginning. She got more actively involved in the company operations in 2020 and now heads the marketing, branding and designing operations. She spearheaded the entire label re-designing and rebranding of Fratelli's range of varietal wines in the year 2021. She plays an important role in developing and keeping alive the organisation's culture. Puja also oversees the Personnel functions in the Company. She also heads the day to day management and marketing operations of Fratelli's new segments- Hospitality & Cheese.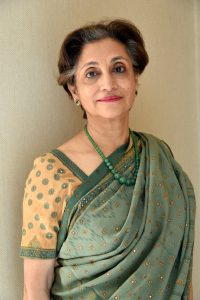 A former English professor and magazine publisher, Reva K. Singh is the owner and editor-in-chief of Sommelier India (SI). Her pioneering mission in launching SI was to educate readers about wine and foster wine drinking culture in India. A founding member of The Wine Society of India, serving on its Board of Wine Advisors, Reva has travelled and tasted wines from around the world and judged at international wine competitions. In 2009 she founded the short-lived Sommelier India Wine Awards, with Steven Spurrier as co-chairperson. The Sommelier India/Academie du Vin Tasting Panel organizes blind tastings to assess international and domestic wines for Indian consumers. She also founded the SI Wine Circle and Supper Club. A post graduate from Delhi University and a graduate of the Radcliffe Publishing Course at Harvard, Reva did the WSET Intermediate and Chêne Bleu Extreme Wine Course with distinction. We are happy to induct her into the delWine Top Ten WOW Hall of Fame.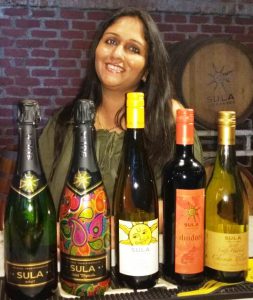 Rupali Bhatnagar is Associate Vice-President and Chief Winemaker- White and Sparkling wines at Sula Vineyards. She has been in charge of winemaking for sparkling wines since 2008. Through experimentation she created an unusual blend of Chenin Blanc, Shiraz, Viognier, Riesling, Thomson and Zinfandel to make a white sparkling base. She successfully created India's first Sparkling Red wine using Shiraz, in 2018. She handles all the processes during winemaking. Her idea behind creating the wine is to maintain balance in terms of palate, flavour profile and texture. Her winemaking philosophy is all about making delicious wines that everyone can enjoy drinking again and again. She believes in Sustainable Agriculture more than the techniques and believes that protecting the environment is more than just good for the planet; it is good for her wines. She is very pleased that she reached the current position without having any formal education in winemaking or any harvests overseas. She joined Sula Vineyards in 2006 as a lab technician and progressed within the organisation by changing roles over the years.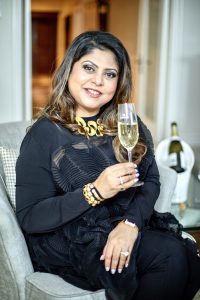 Sonal Holland has been on the WOW list since the beginning, not least because she is India's only Master of Wine but has also been blazing the trail with her wine initiatives. She firmly believes that India's importance as an emerging market for wine is higher than ever before now.
Sonal's vast cultural knowledge makes her a sought-after strategic consultant for international wine companies. Through the SoHo Wine Consultants, Sonal advises on import strategies and is actively working with international trade associations and individual companies on how to enter and succeed in India. She is the Program Ambassador for South Australian wines, and works with the California Wine Institute, wines of Chile and Argentina, among other countries, to help establish their presence in India through a series of marketing activations.
In 2018, she collaborated with UK-based Wine Intelligence to release India's first comprehensive survey on the Indian wine consumer and recently released the India Wine Insider 2022. The report throws light on the trade and importer landscape, Indian wine consumer behaviour and simplifies understanding of the regulatory framework and labeling laws across different states.
Sonal Holland Wine Academy is India's foremost WSET-approved course and recently launched its proprietory online courses – Certified Wine Pro and Advanced Wine Pro, enabling world-class wine education across cities in India at affordable price-points. She founded the annual India Wine awards in 2017. Vine2Wine is her retail venture, with 3 wine-specialist stores across Mumbai and Bengaluru. She believes in keeping wine real and relatable among the growing community of wine-lovers in the country who are eager to embrace the wine lifestyle.
We are happy to induct Sonal Holland MW into the delWine Top Ten WOW Hall of Fame.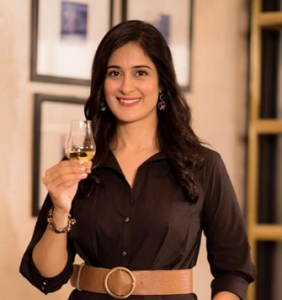 The Mumbai-based Vaniitha Jain is founder of The Perfect Pour-a wine, spirits, and lifestyle consulting firm. Combining formal training with varied experience, she has worked in the industry including Suntory Whiskey group in Japan, the Four Seasons Hotel, and the Taj Chambers. She has collaborated with brands by mixing exciting flavours; for instance- whiskey with coconut water, and green tea to familiarise Indians with signature flavours from around the world. As a consultant she advises her clients on building import strategy including portfolio and brand management, designing food and beverage programmes, and the curation of drink menus for a variety of events. She is also an international wine judge. Recently, she has designed her own style of chic wine glasses called 'The Connoisseur Collection' in collaboration with Dartington Crystal of UK.
Indian Wine Academy, delWine and delWine Excellence Awards congratulate the Top Ten Indian Women of Wine (WOW) and hope these role models continue to motivate and mentor younger women to rise and shine in the wine world where women have made a place for themselves and are constantly chiselling away and making a place for themselves on merit.
Subhash Arora
Rupali Bhatnagar, Associate Vice-President and Chief Winemaker
Uma Chigurupati -a wine entrepreneur, successful business woman
Chef Ritu Dalmia for endless gastronomic innovation and her wine cellar
Madhulika Bhattacharyya Dhall, a multi-talented powerhouse, a PR professional and a Radio Jockey
Sonal Holland MW, India's first and only Master of Wine, for her trailblazing achievements in the field of wine
Kadambari Kapoor who returned to India after 10 years in the US and exited her corporate career to focus on the nascent wine industry in Kolkata
Manish Parija. For the Delhi girl from Miranda House, getting into the AlcoBev Industry
Kiran Patil who is one of the primary driving forces behind Reveilo Wines–a family owned estate bottled winery
Aeisha Sahni, Head of Wine Business at John Distilleries-Big Banyan Wines
Reva K. Singh is the owner of Sommelier India (SI)
Uma Chigurupati of KRSMA Estate, Hampi Hills-Wine Producer
Kiran Patil of Vintage Wines (Producer/Marketing)
Karishma Grover (Winemaker/Public Relations)
Rupali Bhatnagar of Sula Vineyards (Winemaker)
Kadambari Kapoor of Gusto Imports (Importer)
Noi Cecilia Oldne – (Ex-Sula) Sommelier and Consultant
Madhulika Bhattacharya of La Cave (Retailer)
Ritu Dalmia of Diva (Restaurateur)
Sonal Holland MW-Wine Educator
Reva Singh of Sommelier India (Publication/journalist)
Rupali Bhatnagar-Winemaker at Sula
Farzana Contractor of UpperCrust
Ritu Dalmia of Diva
Karishma Grover-Winemaker at GroverZ
Sonal Holland from ITC Hotels
Cecilia Oldne– VP and Global Brand Ambassador of Sula
Kiran Patil of Vintage Wines
Sneha Rao of KRSMA Estates
Reva Singh of Sommelier India
Rojita Tiwari-Journalist and Consultant
Farzana Contractor of UpperCrust
Ritu Dalmia of Diva
Dharti Desai of FWM
Violet d'Souza of Terroir India
Karishma Grover of Grover- Zampa
Sonal Holland of ITC Hotels
Cecilia Oldne of Sula
Kiran Patil of Vintage Wines
Reva Singh of Sommelier India
Rojita Tiwari of Ambrosia Magazine
If you Like this article please click on the Like button