Curtain Raiser: Vinexpo Mumbai 2022 Ready to open Doors on August 18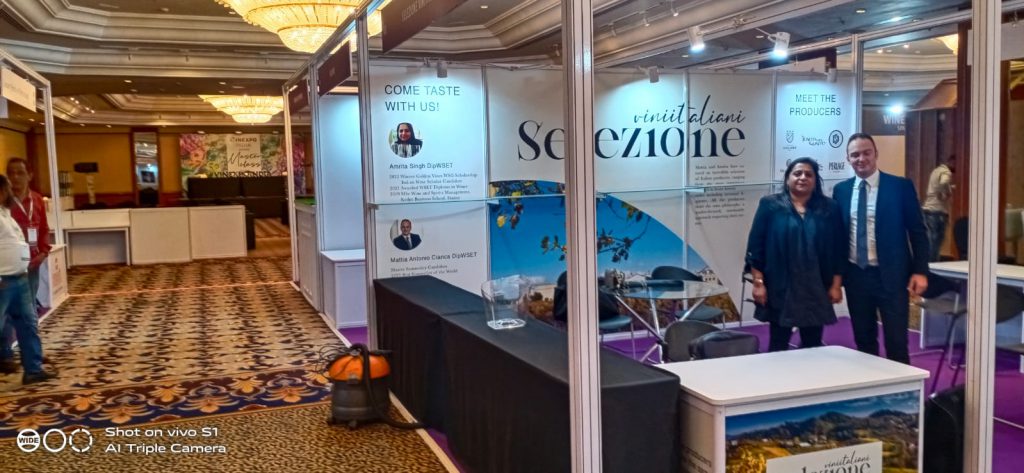 Posted: Wednesday, 17 August 2022 22:20
If you Like this article, please click
Curtain Raiser:

Vinexpo Mumbai 2022 Ready to open Doors on August 18

Aug 17: The maiden edition of Vinexpo India to be held at the Leela Sahar Mumbai is ready to welcome the exhibitors and visitors alike on August 18-20, with the partnering SIAL India taking a breather at this time, with 15 Masterclasses led by Rajeev Samant, Founder CEO delivering the Keynote Address and a diversified group of foreign producers and Indian importers and producers ready to meet the visitors, writes Subhash Arora, President of Indian Wine Academy and Editor of delWine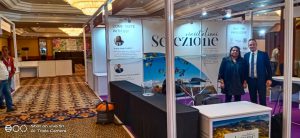 With all eyes at the maiden edition of Vinexpo India Mumbai to be organised at the Leela Hotel Mumbai Sahar on 18-20 August, the organisers have confirmed that Mr. K, N. Kumar, Chairman Meghalaya Farmers (Empowerment) Commission, Government of Meghalaya, will inaugurate the Show. Rajeev Samant, Founder CEO of Sula Vineyards will give the Keynote Address and set the ball rolling for a record 15 Masterclasses to be organised with over 50 wines to be served for guided tasting by experts, with each one of these Masterclasses featuring 1-8 labels.
Masterclasses are the backbone of this Show which has a good number of wineries directly participating from Italy, Bordeaux and the US with importers like Sonarys, Aspri, VBev and The Wine Park raring to showcase their imported wines and spirits – complete with display and tasting.
The Show is not about wines alone though they are more prominent. Besides Aspri, VBev and Sonarys who are also importing spirits and liqueurs, there are Show stoppers like the award winning premium whiskey Roulette from John Distilleries. Swiss luxury spirits producer SWISSVÄL will showcase the luxury range of Alpine Gin, Single Malt Whisky and an interesting hot and spicy Drink-Williams with bird's eye chilli that makes an excellent cocktail with Red Bull.
Roland Coiffe & Associés, wine merchants from Bordeaux, is bringing a range of wines from Bordeaux and in fact from different parts of France. Mattia Cianca from Italy has teamed up with Amrita Singh in Bordeaux to bring an eclectic range of Italian wines from 8 wineries and 2 excellent refreshing spirits. Similarly, the return of Agriment Italia after a successful Show, will showcase but a small part of their vast range of Italian wines from different regions. They also conduct wine tours for those interested in visiting Italy.
The response to the Masterclasses Registration has been tremendous. The Indian partner organisers InterAds Exhibitors are overwhelmed with the bookings and while thanking them for their enthusiasm, the registrants have been advised that the entry to each Masterclass will be on FCFS basis, barring a few seats confirmed for the target audience by the Sponsors of each Masterclass.
Spirits and beer are also an integral part of the Show with their participation expected to increase with every edition. While importers like Aspri and VBev will also display their Spirits, John Distilleries Ltd. Bangalore will offer their new award winning Roulette whiskey besides their Big Banyan Range of wines in the same Stand.  
SWISSVÄL- is a Swiss company working with Luxury Spirits with their products being made with the purest form of glacier water from Mt. Titlis, the most popular mountain in Switzerland. Their Alpine gin, Single Malt Whisky and Williams Birds Eye Chilli which is a spicy cocktail mix that goes very well with Red Bull which it distributes. These will be available at the Stand of their Indian partners, Osprey Holding as well as at the Masterclass to be conducted by the co-founders on 19th morning.
Other Highlights
Italian wine lovers already understand the importance of the Bolgheri area in Tuscany near the West Coast. The wines have already shot up in popularity and price since the evolution started merely fifty years ago. Sanjoy Menon, the passionate importer and CEO of Sonarys will discuss the evolution of these wines with a guided tasting. Do you believe the shape of the glass in which you pour wine matters? Sanjay Menon will convince you at another Seminar that will leave you impressed.
One of the most interesting Masterclasses will have 6 participants from India's Top Ten WOW (Women of Wine) share the stage. Moderated by MissMalini, one of the well-known TV and Blogging community members and an awarded author will take the center stage and moderate the discussion-the journey of women in the Indian wine industry and the opportunities and challenges faced by each of them. MissMalini loves wine but does not claim to be a Connoisseur so her perspective as a non-wine professional will keep the discussion lively, fresh and light on the brain.
These 15 Masterclasses are all by experts in their area of specialisation and with a lot of practical experience and the diversity of subjects and spheres makes them the mainstay of the Show for many visitors from Bangalore, Chandigarh, Hyderabad, Chennai, Kolkata, Nepal, North-eastern Indian states and other areas. A group of about 25 winemakers from Meghalaya will also be attending Vinexpo Mumbai.
Meghalaya has taken a lead in fruit wine making in our North-Eastern States and is keen to establish it as the supreme State in winemaking. The group is accompanied by Mr. K, N. Kumar, Chairman Meghalaya Farmers (Empowerment) Commission, Government of Meghalaya, who will inaugurate the Show at 10:30 am and share the vision of this State which did not allow fruit wine production a decade ago but now plans to take the lead. As in Delhi, every Masterclass will have an appropriate selection of wines to be served in tasting portions.
Indian industry has taken relatively decent interest to participate in this Show with Fratelli taking the lead in showcasing its high quality products and wines-in-cans. Their Masterclass to be spearheaded by Giovanni Masi, the winemaker son of late Piero Masi and Rakesh Awagadhe will focus on Sangiovese, the red grape most grown in Tuscany, Abruzzi and Marche but which has found success outside Italy only in Maharashtra with the terroir selected by the late Piero Masi, seeing the winery buying more and more land, with 125 acres of Sangiovese in land. Gaurav Sekhri with his Sales and Marketing team will be present at the Show.
Virgin Hills Vineyard owned by Chug Bros. will showcase their exceptional Chardonnay and Pinot Noir. The sparkling wine specialist Ashwin Rodrigues, CEO of Good Drop Wine Cellars will showcase his wines with a focus on the highly affordable Frizzano Italian Collection, be it at the Stand or the Masterclass. Soma Vineyards will present a range of their affordable wines and might even coax you to visit their winery which is currently in the forefront in Nashik, after Sula Vineyards.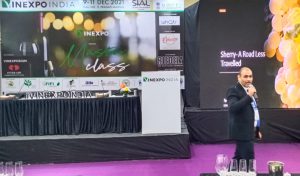 Sula plans to introduce a Sula Wine Bar where the top quality wines will be available for tasting. The concluding Seminar by their VP and Chief winemaker Kiran Vasani will showcase 3 labels at different price ranges in the Tale of Three Wines.
The Dark Horse of the Show may well be Ajoy Shaw, the consultant winemaker who works with small producers and guides them to make high quality wines. With his recent visits to Nepal and SriLanka, he may soon become the flying winemaker and in future may display many more wines produced under his tutelage. He has several producers join hands both in the Stand and the Masterclass, and is likely to become Stephane Derenoncourt of India during the next few years. Watch out for this dynamic ex-winemaker from Sula.  
If you think Karnataka is Missing in Action-think again. Karnataka Wine Board and its indomitable pair of Mr. Somu T (MD) and Sarvesh Kumar (GM) are bringing samples from many constituents including KRSMA, Kadu, Big B (Banyan) and a few others, with their consultant Gaurav Thapar to enthral you with Wines of Karnataka.
Just as in Vinexpo Delhi, Riedel are the proud glassware partners at Vinexpo Mumbai.
Vinexpo Mumbai Wine and Spirits Show including the Masterclasses are totally complimentary, with the admission to each Masterclass strictly under first come first served basis even after registration. Please be on time as the seats and wines are limited.
Subhash Arora
Schedule of Masterclasses         Visitors' Registration        Masterclass Registration
If you Like this article please click on the Like button