VINEXPO DELHI on 7-9 December to change Venue to IICC Dwarka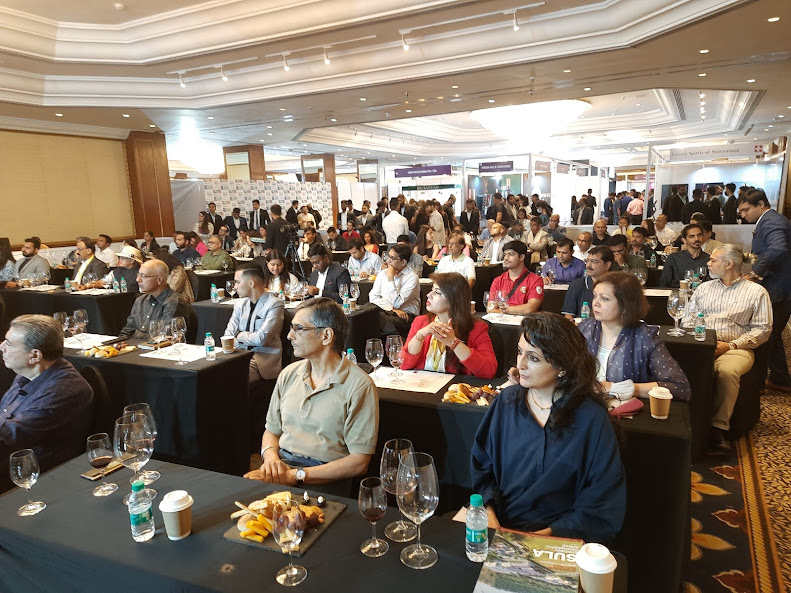 Posted: Friday, 08 September 2023 23:16
VINEXPO DELHI on 7-9 December to change Venue to IICC Dwarka
September 08: The 4th edition of Vinexpo India to be held in Delhi on 7-9 December has announced a change of venue from Pragati Maidan to the eagerly awaited and esteemed India's new International Convention and Expo Centre (IICC) located in Dwarka, to be inaugurated by PM Modi on September 17, writes Subhash Arora who feels it might sound inconvenient at first instance but is technically and practically much more advanced and will offer an enhanced experience to the visitors and exhibitors alike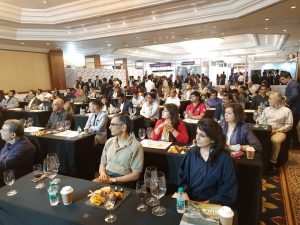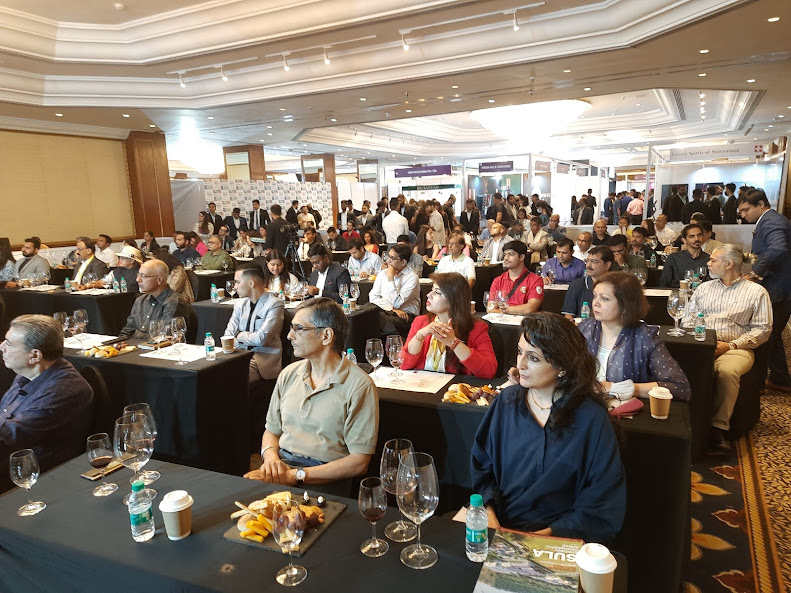 Originally designated to be held at Pragati Maidan, the event's location has now been changed to the newly constructed Dwarka India International Convention & Expo Centre (IICC), heralded as India's largest convention and exhibition center. Unwavering commitment to delivering an unparalleled experience to esteemed participants has led to this exciting decision, according to a Press Release by the Indian partners, Inter Ads Exhibitors. The move to IICC underscores dedication to elevating the platform for exhibitors and visitors alike, promising an event that embodies the pinnacle of excellence and innovation, according to the organisers.
Also Read : Vinexpo Delhi to be a part of SIAL India again on Dec 1-3
This is an ideal match for the high standards set by VINEXPO INDIA. Boasting state-of-the-art facilities that seamlessly complement the spirit of innovation that these exhibitions embody, the new venue offers a dynamic and comfortable environment that encourages the forging of meaningful connections and partnerships.
Key Details of the Change:
IICC's extensive and modern facilities are meticulously designed to accommodate the diverse range of exhibits featured in VINEXPO INDIA.
Also Read : Curtain Raiser: Vinexpo Mumbai 2022 Ready to open Doors on August 18
Its strategic location in the vicinity of the Indira Gandhi International Airport and AeroCity hotels (15 minutes drive from the venue), ample parking, on-site metro station (the Metro drops you right at the foyer of the venue), and diverse accessibility options make it the perfect choice for both exhibitors and visitors.
The Venue is expected to be inaugurated on 17th September 2023 by the Prime Minister – Shri Narendra Modi. For any inquiries related to the venue change or general information about the exhibitions, feel free to reach out to the dedicated support team at +919139464646 or by email at shalini@interads.in.
Since many reservations for the Stands and Masterclasses have been already made, the organisers have indicated that the rates will not be changed this year to keep uniformity and equity.
Also Read : Vinexpo India Mumbai on 18-20 August Venue shifted to HOTEL LEELA
About VINEXPO INDIA
The 4th edition of Vinexpo India scheduled to take place from 7th – 9th December 2023 offers a gateway to our country, which is already one of the world's foremost markets for spirits and holds very high potential for wine. Vinexpo India is a hub for wine and spirits producers looking for partners to distribute and develop their brands in New Delhi and northern India.
Highlights of the 2023 edition include Masterclasses, Tasting sessions, Discussions, and Round tables.
Subhash Arora is Advisor to Vinexpo India since inception and also the Conference Chairman, who has successfully organized over 40 Masterclasses since December 2021. You may contact him at vinexpoindia@delwine.com for any details, enquiries or bookings.we
The French company Vinexposium specializing as an organisers of successful and big shows on the world canvas for several years has merged Vinexpo (the international brand of wine and spirits events) and the wine portfolio of Comexposium (the world's 3rd largest event organizer). The new entity came into effect in August 2020 and thus became the world's leading wine and spirits events organizer, hosting over 78,000 visitors from 140 countries and 5,900 exhibitors annually.
Also Read : Vinexpo India and SIAL India host first Show together in Delhi
Inter Ads is a leading and reputed organizer of B2B trade exhibitions and conferences in India in partnership with global exhibition management companies, being highly acclaimed for innovation and excellence in organizing exhibitions.
Subhash Arora