CMB2023: Sula bags a Silver at Concours Mondial de Bruxelles
Posted: Thursday, 25 May 2023 09:40
If you Like this article, please click
CMB2023:

Sula bags a Silver at Concours Mondial de Bruxelles

May 25: Sula Vineyards has opened an account for India at Concours Mondial de Bruxelles- CMB2023 by bagging a Silver Medal for The Source Chenin Blanc Reserve 2022 at the 30th edition of one of the largest international wine competitions and the biggest travelling competition, held recently at Proveć in Istria Croatia, writes Subhash Arora who has been a regular judge since 2009 and was in attendance again.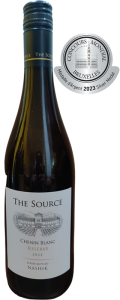 If you look at the Results for Concours Mondial de Bruxelles for CMB2023 announced recently, at their site you will find 43 country names as compared to 35 in the 2022 edition held in Calabria Italy last year. One of the 8 new names includes India which debuted this year with one of Sula Vineyards premier brands 'The Source' winning a Silver Medal for its Chenin Blanc 2022 Reserve released last year.
The Chenin Blanc Reserve from The Source is a fresh but elegant wine with aromas of pineapple & citrus aromas and notes of vanilla thanks to the part maturing in oak that also gives it some complexity. Acidity is high enough to make it lively. The lush and rich wine is excellent with food-especially Indian food, including the spicy vegetarian fare and fish or even light chicken dishes. It has been produced from special plots of vines following sustainable practices.
The Source has several varietals, including the highly popular Grenache Rose, Sauvignon Blanc Reserve, Cabernet Sauvignon and Moscato, besides this Award winning wine. Details at https://thesourcevineyards.com/
Sula boasts of 4 different labels in its premier range-with Sula Classics being the most affordable range; the others up the ladder being Dindori, The Source and the top-end Rasa. There is no legal definition or appellation that differentiates a Reserve from the regular label- the producer is free to use it to indicate it is a special wine, a notch or more about the normal wine, for any reason.
This recognition is a good start for India. One hopes they participate with more labels in CMB2024 next year and many other producers follow suit in order to get the more prestigious Golds or even Grand Golds. The competition is tighter than most other competitions with only 28% participants managing a medal while only 15% getting a Silver medal; 12 % get a Gold Medal. The score is automatically adjusted by the computer if the number of medals as picked by the computer is more or less than the number reached by the scores which are not meddled with at all.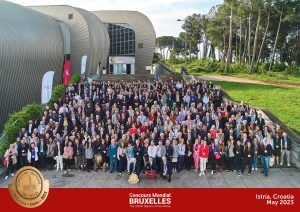 Now that India has opened a medal account and won a Silver, there should be several more entrants; even Sula has several other potential award-winning wines. More participation with more enthusiasm by other producers, especially, Grover Zampa, Fratelli, Virgin Hills, SDU, Big Banyan Wines, Charosa, York, Vallonne etc. have a big chance of bagging a Silver, Gold or even a Grand Gold.
Concours Mondial de Bruxelles is a highly professional and disciplined competition where a lot of attention is paid to details. They also provide an aroma/flavour chart for each wine to the producer based on the Tasting Notes of each of the 6 international judges in a panel. With a wider participation and over 10,000 wines every year judged by a panel of experienced judges from over 40 countries, it is a highly respected competition globally.
Next competition will be held in Mexico, on 7-9 June 2024. This brings an interesting anecdote to mind. Around 15 years ago, I was judging at another competition where we had a judge from Mexico in my panel. Suddenly he perked up one day as he came back from a coffee break. He had just heard that Mexico had won their first Gold Medal. He was so excited that for the rest of the Competition he could not stop boasting about Mexico which was not much ahead of India in terms of wine production (they have been much ahead in agave-based drinks like Tequila, Mescal etc.-even beer.) at that time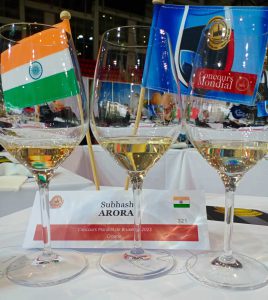 Thanks to their sincere efforts, they have been winning Gold Medals and more in several international competitions. In fact, who would have then thought that one day soon, in 2024 they would be hosting the big, prestigious international wine competition, like Concours Mondial de Bruxelles, where they won 3 Great Grand Golds, 46 Golds and even more Silver Medals in 2023.
For an earlier related Article in the current edition (931) of delWine, click:
CMB : The largest touring wine tasting competition opens in Istria on 11-14 May
We congratulate Sula Vineyards for taking the lead by participating at the Concours (CMB 2023) and making it another first and wish them and other Indian producers more such accolades and certainly many Gold Medals in the future editions.
Subhash Arora