WineGAI: Wine Growers Association of India formed by Producers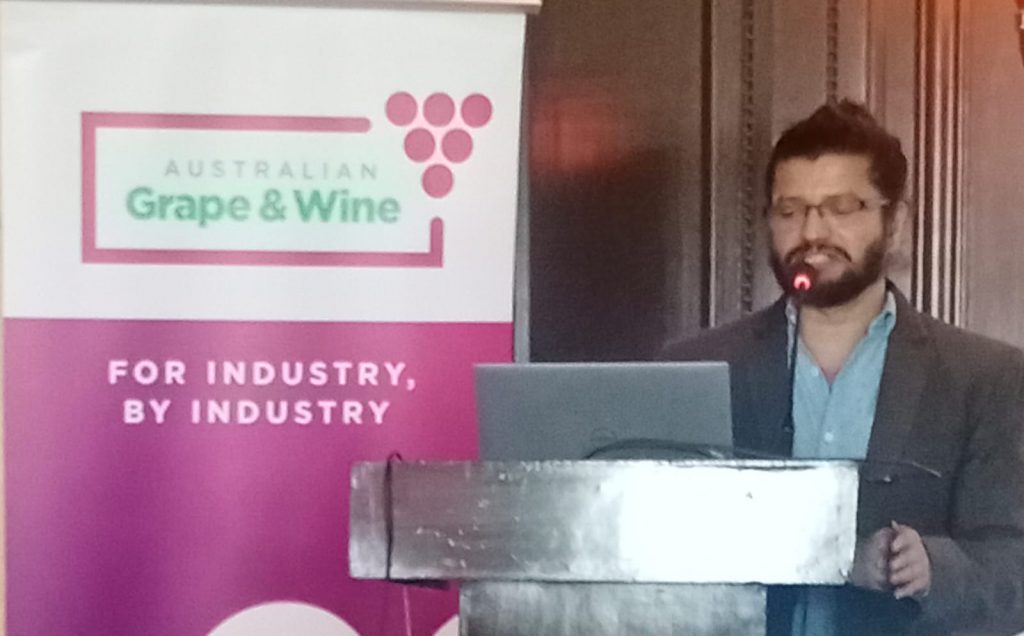 Posted: Thursday, 01 June 2023 23:50
If you Like this article, please click
WineGAI:

Wine Growers Association of India formed by Producers

June 01: Wine Growers Association of India (WineGAI) is the new Association of Indian wine producers, formed apparently in April with 7 founding members, claiming not to be a rival of the existing All India Wine Producers Association (AIWPA) but complementing it by members focusing on the wineries with branded wines, having different problems to tackle, writes Subhash Arora who met Ashwin Rodrigues, the Hony. Secretary of the Association at the India- Australia Wine Regulatory Forum held at Hotel Leela on 31 May- 1 June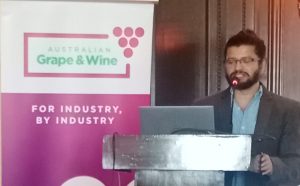 'What is better two than one?' says an Ad for a Credit Card company. Perhaps going by that slogan, the second Association has recently been formed in Nashik. Wine Growers Association of India (WineGAI) is the new kid-on-the-block, formed apparently in April with 7 founding members.
It was quite a surprise when I saw a big contingent from Nashik, with people from Sula, Fratelli, Grover, Virgin Hills, Chandon and Good Drop Cellars at the India- Australia Wine Regulatory Forum held at Hotel Leela on 31 May-1 June, where Rodrigues was listed in the Program as a Speaker from the Wine Growers Association of India, presenting an overview of the Indian grape and wine sector.
On a bit of prompting and scratching beyond the surface, I learnt that a new Association of Indian wine producers had indeed been formed with Manojj Rawat, Chief Operating Officer of Grower Zampa as the President and Ashwin Rodrigues of Good Drop Cellars as the Hony. Secretary and Aditya Sekhri of Fratelli Wines as Treasurer. Sula, Fratelli, Grover, Virgin Hills, Vintage Wines (Reveilo), Good Drop Cellars and Moonshine Winery (Mead producer) are the Founding members. He hopes there will eventually be 50 members, which seems to be a tall order but he is confident of the numbers.
Ashwin said the Association has been formed with 4 pillars on the foundation-Regulation, Technical (viticulture and winemaking), Marketing and Social Responsibility. Only the wineries which have branded wines will be taken as members, immaterial of their size or location. For instance Nipha Winery had a capacity of 5000 liters but was about to become a member. He stressed that it will be decentralized with different wineries taking the work-load in specific, important areas hitherto neglected.
Whereas Ashwin has been assigned the role of Social Responsibility, Sumit Jaiswal of Grover Zampa will look after the Marketing aspect; Sanjeev Paithanker from Sula will look after the Advocacy Policy for West, Aditya for North; Manoj for South and Ashwin for East of India. Yatin Patil will look after the regulatory issues like FSSAI whereas Aditya Sekhri, Director Fratelli Wines, will look after MIS- a very important part, getting update information on sales etc at the national level. Social Media will be handled by Rohan Rehani of Moonshine.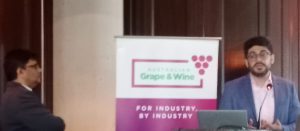 Dr. Neil Fernandes, Sr. Winemaker and Assoc Vice President of Sula is head of the technical committee but Karan Vasani, Chief Winemaker and Vice President, who has his hands full at the moment has agreed to assist him. 'In order to move forward, we need to establish wine standards which are more important for the Brands. We need an institute like IWRI based on the lines of AWRI (Australian Wine Research Institute) to carry out research on wines. We need to focus on this aspect if we want to improve the quality of Indian wines.'
Kunal Chugh, Director of Virgin Hills has been a recent inductee. He is happy that this Association will focus on the problems of the established brands. This seems to be a great idea as problems faced by them are of slightly different nature but need to be addressed. Rajesh Dixit, Estate Director of Chandon in Nashik felt it was an excellent initiative by the industry; Chandon is in the process of joining the Association, but has agreed in principle to join hands.
It will be mandatory to have an official meeting at least once a month. The President and office bearers will have a term of 2 years each and there must be a gap of one term before a person can rejoin as an office-bearer.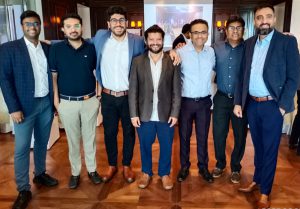 When I had a chat with Jagdish Holkar, the current President of All India Wine Producers Association (AIWPA), he feigned ignorance about founding of WineGAI though conceded that Ashwin had resigned from the membership of AIWPA a week ago. He said, 'AIWPA was founded by Late Sham Chougule in 1998 and ran it for 10 years before passing on the mantle. We have achieved a lot but the work is still going on. I feel there should be only one Association and all of us must present a united front. If there are specific issues or if the Association wants me to step down I would gladly do so, if required but the good work done by the Association must be carried forward.'
We will find out soon enough if 'two is better than one'! But we hope the Indian wine industry benefits from it and that it gives due importance to fruit wines which have been shining in the last 5-10 years and have a bright future in terms of employment and benefits to the farmers. One also hopes the fruit wine industry finds a helping hand and a friend in the WineGAI. Every member I talked to said that both the Associations will work in parallel and every winery can be a member of both the Associations.
Subhash Arora