CMB : The largest touring wine tasting competition opens in Istria on 11-14 May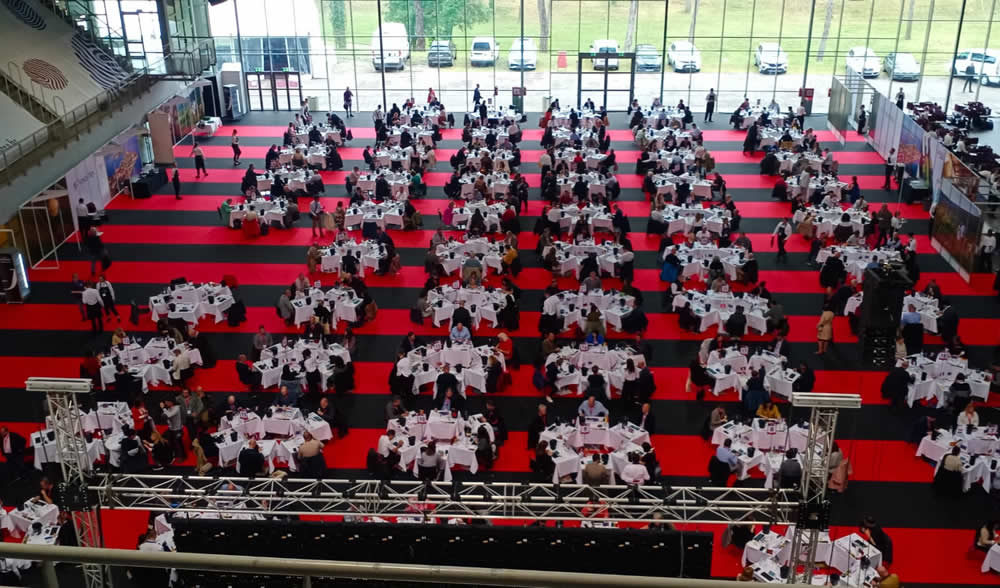 Posted: Friday, 12 May 2023 23:48
If you Like this article, please click
CMB :

The largest touring wine tasting competition opens in Istria on 11-14 May

May 12: Concours Mondial de Bruxelles (CMB), founded in Belgium by Louis Havaux in 1994 and which became a leading touring wine tasting competition in 2006, is still unique because of its travels to different countries including China every year, was inaugurated today for the 30th edition, with his son Baudouin Havaux at the helm of affairs and with 7504 wines to be tasted by judges of 50 nationalities, writes Subhash Arora who started judging in Valencia in 2009 and has appeared in all the editions, barring Covid years.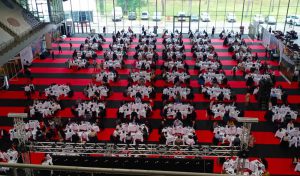 Since 2006, CMB has travelled to various producer regions, with Lisbon, Bordeaux, Valencia, Palermo, Luxembourg, Guimarães, Bratislava, Aigle, Beijing, Calabria, Jesolo and Brno hosting the competition. For the statistical minded, the company records show that over 175,000 wines from 65 countries have been tasted and judged over its thirty editions, with every Concours Mondial de Bruxelles being unique since 2006. Arora was invited first to judge at Valencia, Spain in 2009 and has been invited every year barring Luxembourg and Brno because of Covid, with 13 competitions under his belt.
Also Read : CMB split into 4 Phases with R&W Tasting in Calabria
The competition has now been broken into Sparkling wines, Rose wines, Sweet and fortified wines and Red and White wines which is the biggest arm of the competition and over 7500 wines will be tasted in Poreč, in the Istrian part of Croatia by about 320 judges from 50 countries . Each segment is carried out in a different country/region to manage the competition professionally; the 500 Sweet and Fortified, 1050 Sparkling wines and 1100 Rose wines at other venues adding up to 10,000+ wines for the 30th edition.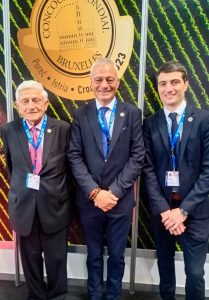 When Chairman of the competition, Baudouin Havaux decided in 2006 to take it to different countries every year, his father Louis Baudouin had expressed reservations about the practical difficulties. But barring perhaps the first year or two, it has become a well-oiled machine. Excepting the fact that bottles have to be shipped carefully to the destination, it helps the host city to professionalize its wine service and helps the students and seniors in the hospitality industry hone their skills to international standards. It also helps the host country showcase its products to an international community of wine professionals.
As Baudouin says, 'Croatia is an upwardly mobile wine destination, with a history. More than ever before, wine has become an integral part of tourism and the competition will introduce its judges to the highlights of this wine region which combines stunning scenery with fine cuisine and quality wines.'
Also Read : CMB 2022: Concours Mondial de Bruxelles enhances Judging Protocol in Italy
Once when I had quizzed Baudouin about the reasons for shifting the venue every year, he said 'we have a bank of dedicated judges (judges are hardly dropped from this bank unless they are found not to be of high professional standards), we find that since it is an honorary assignment, we should have incentives for them to satisfy their curiosity about new regions and learn about a new region which normally might not be easy.'
For example, the competition has already been an eye opener for most judges who have already learnt about Istria and tasted dozens of wines. As has become a tradition, there were two Masterclasses organised by specialists in the region- Dr. Caroline Gibbs MW introduced the judges to the Istrian wines and Lupa Monteiro talked about the region and tasted 4 wines,that showcased the high standards of Istrian wines, which many might not have tasted earlier.
Also Read : CMB 2019: Chasselas Forever King of Swiss White Grapes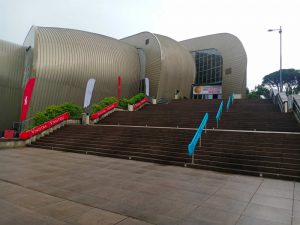 'Wine has played an important role in Istria since ancient times, and today it is widely known for its exceptional wine quality. We are too small to be average, and hence we strive for excellence, which has proven to be a winning combination in our wine story", said Boris Miletić, County Prefect of Istria at the opening ceremony.
Istria, Croatia's leading wine region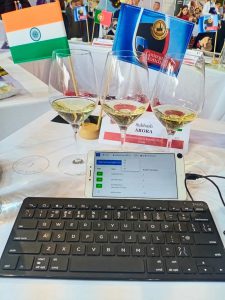 Istria is a stunning region that is home to rolling hills, terraced vineyards, olive groves and mediaeval hilltop villages. Surrounded by the Adriatic on two sides and Alps in the North. Istria has long-standing ties with grapes and wine production.
As Luka Rossi, the chairman of Vinistra, the local body promoting wines, pointed out 10% of the judges are sommeliers, 12% are wine merchants and distributors and 18% are winemakers- but 60% are specialist wine writers who would share their experience with the world. Istria has thus put its name on the global wine map and strengthened its position at European and international level. This prestigious competition has a direct impact on tourism, economy and the wine industry due to its worldwide significance and the host region garners visibility.
Also Read : CMB 2018: Concours Mondial de Bruxelles goes out of Europe to China
'Istria and indeed Croatia is an ideal host, mainly due to its long wine-making tradition, which represents the identity and culture of the various regions throughout the country, from both the coastal and continental regions. Together, we will know how to best leverage this event for the further promotion of Croatian tourism, development of wine-making, where our wines are consistently increasing in both quality and being recognized for excellence year after year, especially by wine connoisseurs", said Kristjan Staničić, Director of the Croatian National Tourist Board.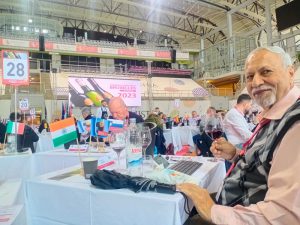 The competition has judges taste all wines blind. Always keeping in touch with technology, use of manual sheets was eliminated 5 years ago, bringing in the use of smartphones for accurate and fast recording. Each wine displays the vintage only- no grape varieties or the region are disclosed. Usually, there are 6 tasters on each panel, headed by a President. Each taster must give short tasting notes, or else he/she cannot close the score; this to make sure the participating producer has a good idea about the flavour profile of each wine.
Also Read : CMB 2016: Sweet Success for Concours Mondial and the Host Bulgaria
The results will be published on the competition's website on 23 May 2023 at 12 pm. The venue for next edition is still a secret and will traditionally be announced on 14 May at 11 AM. Watch out for the announcement.
Subhash Arora