Antinori buys total stakes in iconic Stag's Leap Wine Cellars in Napa Valley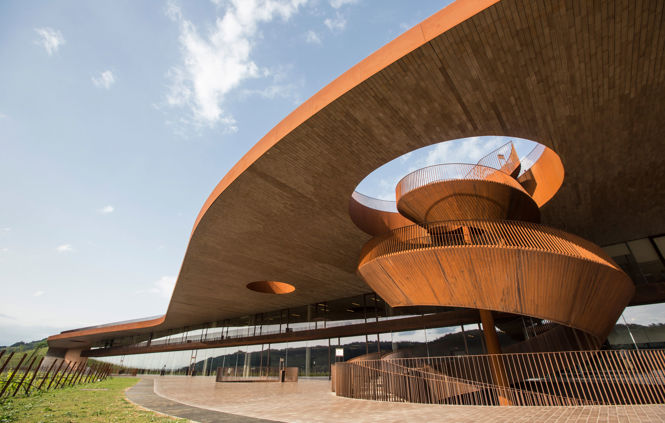 Posted: Friday, 12 May 2023 23:48
If you Like this article, please click
Antinori buys total stakes in iconic Stag's Leap Wine Cellars in Napa Valley
May 13: In a twist of events and thanks to his love for Napa wines, Piero Antinori has announced complete ownership of the Stag's Leap Wine Cellars, even as it already had 15% stake in the winery whose Cabernet Sauvignon 1973 beat the famous premier Bordeaux wines at Judgment at Paris organised by Late Steven Spurrier in 1976, writes Subhash Arora who believes his company Marchesi Antinori is a leader as a Tuscan producer with maximum participation in production in the global arena, especially Napa Valley.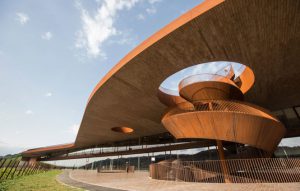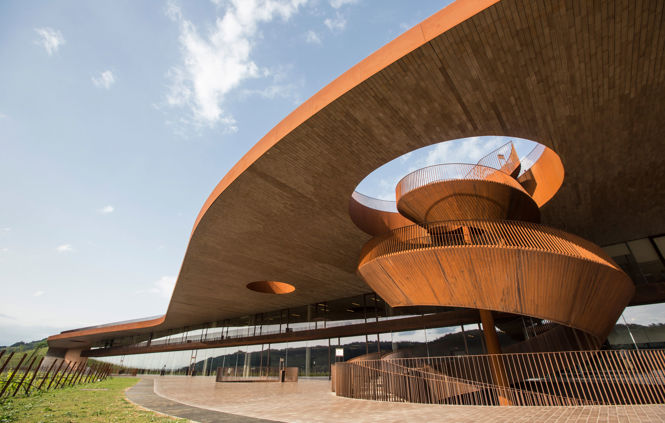 Marchesi Antinori announced a couple of days ago that it was buying 100% stake in the iconic winery Stag's Leap Wine Cellars in Napa Valley (Not to be confused with another winery in the same Stags Leap District, Stag's Leap Winery that was built in 1893) by buying the balance 85% stake from its majority partner- Ste. Michelle Wine Estates, that was under sale. The two companies announced that Antinori, which had been a minority partner at the iconic Napa winery since Ste. Michelle purchased it from founder Warren Winiarksi in 2007, and was buying the whole of Ste. Michelle's 85 percent stake. Antinori had already bought 15% stake at that time. The sale is on lock, stock and barrel basis and includes the winery, the brand and stocks as well as around 300 acres of vineyards including the Fay and S.L.V. vineyards at an undisclosed price.
A Napa Icon
Warren Winiarski founded Stag's Leap in 1970 and quickly used his technical skill and passion for excellence to curate the 1973 SLV Cabernet Sauvignon that was chosen the Best Californian Red wine by beating top wines of Bordeaux in a blind tasting organised by the Late Steven Spurrier, then a Bordeaux wine merchant. The tasting exponentially increased the reputation of the winery and Napa Valley wines.
Also Read: 50 Years of Super Tuscan Tignanello from Marchesi Antinori
Returning to family ownership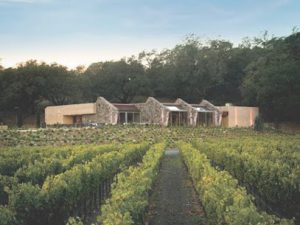 In 2021, Ste. Michelle's corporate owner Altria sold the company to a PE firm Sycamore for $1.2 billion. When they in turn decided to sell Stag's Leap due to a financial crunch, Antinori grabbed the opportunity.
Also Read: Déjà Vu at Antinori Wine Dinner by Hyatt Regency
Piero Antinori, honorary president of Marchesi Antinori feels there are few opportunities in a lifetime when such an important and historical winery as Stag's Leap is available to own and he was grateful to Ste. Michelle Wine Estates for this great opportunity given to his company. Piero's elder daughter Albiera became the president in 2017 and actively manages the group with her sisters Allegra and Alessia. Marchesi Antinori Srl is based in Florence, Tuscany. Antinori owns about 500 acres in Napa, of which about 100 acres are used for their Antinori Napa Valley winery. The remaining parcels could be used in Stag's Leap production according to Wine Spectator. Stag's Leap produces roughly 150,000 cases per year. Marchesi Antinori produces 800,000 cases annually with its other wineries producing an additional 1.15 million cases.
Also Read: Passing By: Chateau Ste. Michelle Strikes again
The family-owned company has been making inroads into Napa ever since the patriarch Marchese Piero Antinori visited Napa in 1985. He developed strong bonds with Warren Winiarski who decided to sell the estate in 2007. Ste. Michelle Wine Estates purchased an 85% stake in Stag's Leap, with Antinori acquiring the remaining 15%.
Also Read: Antinori King of Labels in India
The transaction is scheduled to close by the end of June but the sale price has not been disclosed.
https://www.decanter.com/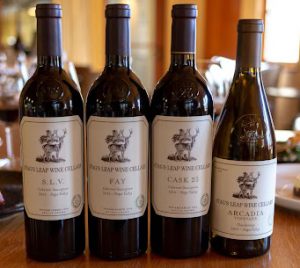 Antinori is one of Italy's oldest winemaking families with presence in the industry for over 638 years, being run by 26 generations. It claims its history back to 1385. It is one of the largest family-owned wineries in Italy and can claim big credit for introducing a large part in the "Super-Tuscan" revolution of the 1970s.
Also Read: An Unforgettable Antinori Experience At Hyatt
It owns several top wine estates, mostly in Tuscany and boast of Tenuta Tignanello, Badia a Passignano, Peppoli and the world-famous Antinori nel Chianti Classico which was declared the Best Vineyard in the World 2022. For complete details, visit
Antinori was introduced in India by Sanjay Menon of Sonarys and the distribution was later shifted to Berkmann Cellars India. Currently, it is being imported and distributed by Mumbai-based Vinopolis.
Subhash Arora