6th Edition of Indian Wine Day being celebrated on 16 November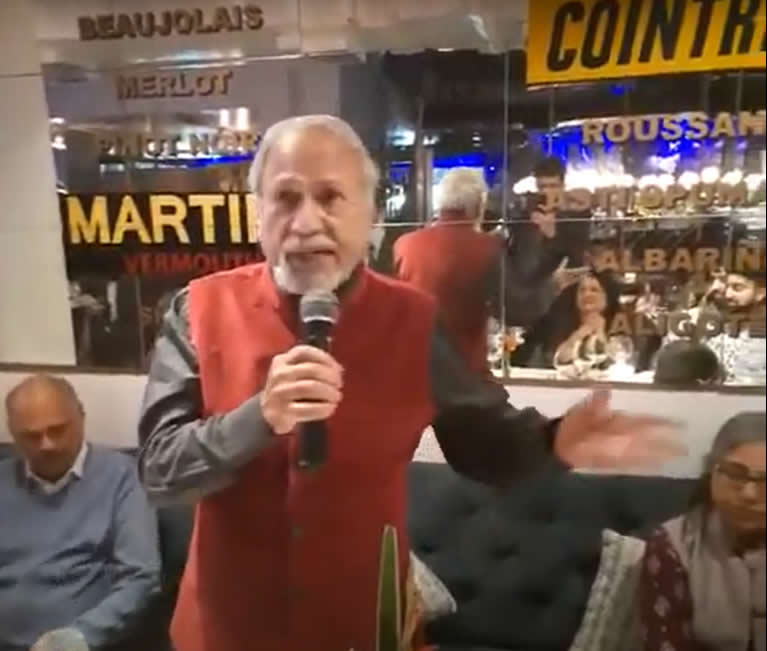 Posted: Wednesday, 16 November 2022 09:50
If you Like this article, please click
6th Edition of Indian Wine Day being celebrated on 16 November
Nov 16: The 6th edition of Indian Wine Day earmarked for celebration on 16 November is set to be celebrated across India, with some organisations traditionally celebrating for a week, with the festivities at a high at least in Delhi, Chennai and Puducherry, writes Subhash Arora who feels the day is evolving, with several wineries supporting it, albeit not very enthusiastically and have still not given it the due importance though it is for their own good to motivate wine lovers so he strongly urges every wine lover to open at least a bottle of wine on this day at home or in a restaurant, in India or overseas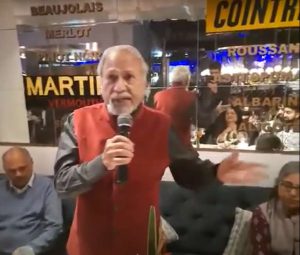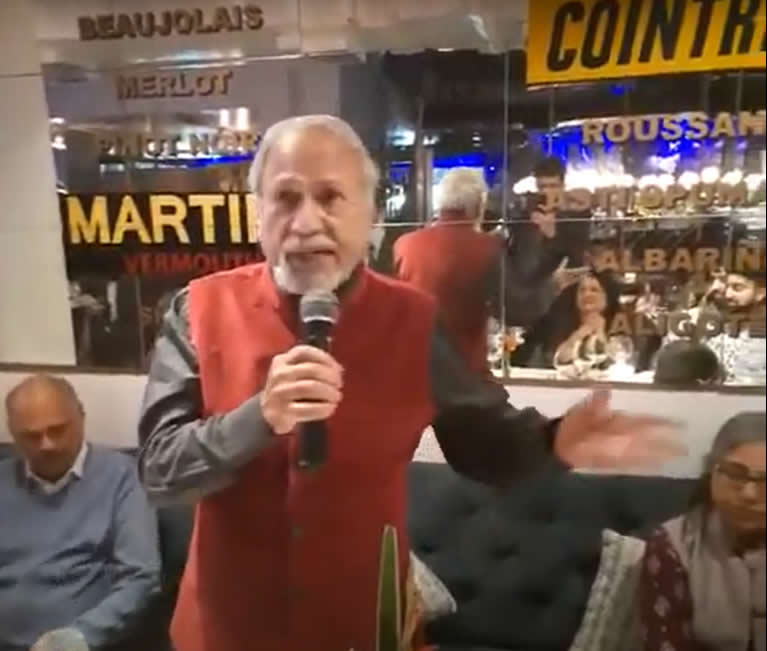 The concept has been the brainchild of Subhash Arora, President of the Indian Wine Academy, who explained in 2017 at the maiden edition of the Indian Wine Day, 'I have been pleading with Indian producers to come to a common platform and choose a day so everyone in India talks of Indian wines. All over the world several special 'Days' like Champagne Day, Malbec Day etc are celebrated to promote wines/regions. We must be proud of our Indian wines. It's not easy but a start has to be made. With no response forthcoming I decided to go ahead and make a start, however small.'
Also Read : Indian Wine Day in Mumbai and other Cities- Part 2
To highlight the importance of such a day for the Indian wine industry in the long run, he selected November 16, a rather inconvenient Thursday. Beaujolais is a very small AOC Appellation in Rhone, bordering Burgundy, using Gamay grapes. This cluster of a few villages produces mostly reds. It celebrates 'Beaujolais Nouveau Day' globally every third Thursday of November when the new vintage is released as the clock strikes midnight.
Also Read : 5th edition of November 16 -Indian Wine Day Celebrated across India –Part 1
The first Indian Wine Day was celebrated in collaboration with the Lalit group of hotels on 16 November 2017 with simultaneous dinners at six Lalit Hotels in India and London where Indian cuisine from the Baluchi was paired with select Indian wines. Thus, the date was chosen to coincide with Beaujolais Nouveau Day with the thought that when such a small appellation could make an international mark, why should we not promote wines from a country of 1.3 billion people!
Also Read : J'NOON creates JOSH at Indian Wine Day Pop Dinner (#297) at OKO
It has been celebrated ever since at various restaurants –earlier at Lalit Hotels but after Covid the Lalit Hotels regretted participating and the Indian Wine Academy has been coaxing wineries, groups and individuals solo to organise events, with varied success. Sula Vineyards, Fratelli and Grover have consistently supported the event in Delhi, Mumbai and Bangalore whereas Big Banyan Wines and KRSMA joined in Bangalore. Several restaurant groups like The Wine Company group have been fervent supporters (celebrating even this year) whereas smaller producers like Soma Vineyards and Good Drop Cellars, Daily Doze have been supporting with wines and special promotions at the wineries.
Also Read : November 16 is Indian Wine Day in its Third Year
Delhi Wine Club, Apex Wine Club and Durgapur Wine Club have been a regular part of the program with the latter even founding the Club on this day 4 years ago. Nagpur Wine Club has been a regular partner in the program whereas Bangalore Wine Club carried the torch for many years when The Lalit collaborated with Indian Wine Academy. Trippy Goat Café in Bangalore had a week-long celebration last year with an encore this year too.
One individual who has been following the footsteps of Cav. Subhash Arora, President of Indian Wine Academy, has been Chinmay Arjun Raja, the Founder of Chennai Wine Club. After attending a couple of events in Delhi, he decided to take it to Chennai last year (2021) and after tasting success, decided to add Puducherry as a venue city this year with a Dinner at Chennai on 17th, followed by one at Puducherry on 19 November, keeping the celebrations going for a week and even getting confirmation from Ravi Viswanathan, CEO of Grover Vineyards to fly from Singapore for the event on 19 November.
Also Read : IWD 2018: Grand Indian Wine Day in the 'luru
Buy and drink a bottle of Indian wine on this day
While the wineries have been supportive, though not aggressive in promoting the Day, they have not been overly enthusiastic. The reasons are many-the biggest being sponsoring these events for which there is a limit. Arora feels the organisers should be prepared to pay a reasonable amount so that they recover at least the cost of production. Until wine drinkers appreciate it, Indian Wine Day cannot flourish as it should.
Also Read : Reflections on Indian Wine Day at The Lalit Kolkata
'Another reason is that though Indian Day was founded by the Indian Wine Academy with no commercial interest, it is not a part of agenda for any Association or a group with selfish motives it does not get the attention it deserves', says Arora.
Also Read :First-ever Indian Wine Day celebrated on November 16 at Six Lalit Hotels
Arora recommends that every wine lover ought to open at least one bottle of Indian wine on Indian Wine Day (or during the week) and share it with family and friends – this will support the 'movement' as the consumption will go up-a small contribution to the fledgling industry banking on better future to make reasonable profits!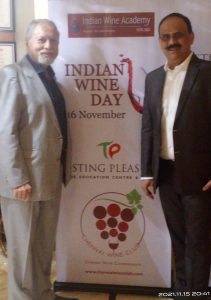 Another important perspective to encourage this Day Celebration is that the quality of Indian wines has been progressively improving and some of the latest labels are truly international in quality. We can celebrate and recognise the passion of the producers which has improved the quality. KRISMA, Fratelli, Sula Grover, Vallonne, SDU and Virgin Hills are a few such examples.
Indian Wine Academy is grateful to all those who take part in the 6th Indian Wine Day celebrations, motivating wineries to become more participative. It is in their interest to increase sales and also the consumers who will appreciate better quality of Indian wines that will compete better with foreign wines.
Also Read : Indian Wine Day to be celebrated Pan India on November 16
It is not necessary to celebrate only in India. We encourage the Indian diaspora everywhere and even the expat wine lovers in various countries to buy and open a bottle or two and share their experience and Tasting notes of bottles they uncork.
Please do share your experience with the wines you drink in the Comments Section below:
Subhash Arora