Sula Vineyards gets SILVER Membership of IWCA
Posted: Sunday, 13 November 2022 21:50
If you Like this article, please click
Sula Vineyards gets SILVER Membership of IWCA
Nov 13: Sula Vineyards is one of the 9 wineries to have earned Silver membership this month, of International Wineries for Climate Action (IWCA) founded by Familia Torres of Spain and Jackson Family Wines of California in February 2019, making two of the co-founded wineries achieve a Gold Status and other 8 earning Silver medals, with these 10 wineries taking the initial membership in 2019, reports Subhash Arora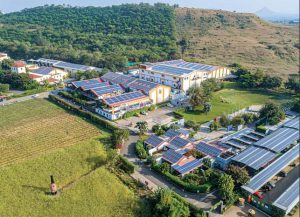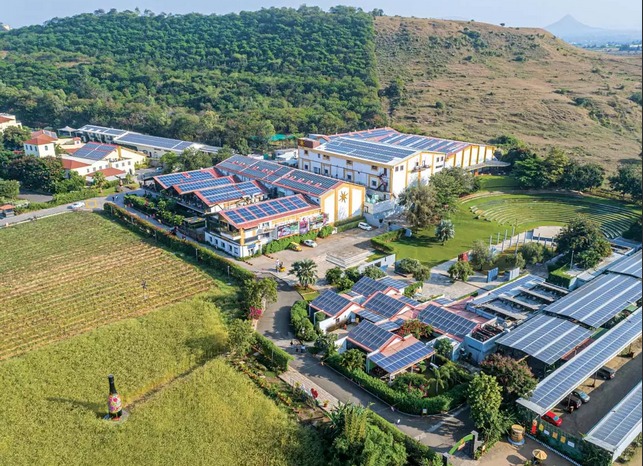 International Wineries for Climate Action (IWCA was founded in February 2019. Sula Vineyards is one of the 9 wineries to have earned Silver membership this month. Including Sula. nine wineries have earned silver membership this month – A to Z Wineworks (Oregon, USA), Cakebread Cellars (California, USA), Constellation Brands Fine Wines (USA), Crimson Wine Group (California, USA), Felton Road (New Zealand), Gloria Ferrer (California, USA), Ridge Vineyards (California, USA), Sula Vineyards (India), and Viña Undurraga (Chile), says a Report by Wine Industry advisor.
As IWCA Silver Members, they also join the global UN Race to Zero Campaign, a global campaign to rally leadership and support from businesses, cities, regions, investors for a healthy, resilient, zero carbon future.
Since 2019, IWCA has welcomed over two dozen more of the world's most innovative, sustainable wineries into the organization. Today, IWCA has 37 wineries across nine countries as its members. A number of these wineries recently reached significant milestones in their mission to reach Net Zero.
Also Read : TechTalk: Measure to Combat Climate Change
IWCA was founded in February 2019 by the two leading wine families concerned deeply about sustainable farming and passion to preserve the world's great wine heritage despite global warming. Its mission is to take collective action to decarbonize the global wine industry, achieve a 50% reduction in carbon emissions by 2030 and 80% reduction by 2045. It is open to wineries who recognize that climate change is a serious threat to the wine community and an urgent action is required to find alternatives fast. Sula Vineyards joined the group later in 2019.
The Spanish winery, Alma Carraovejas has also achieved IWCA Gold Membership, reflecting its determined climate action within all parts of its business. The actions have resulted in tangible, consistent emissions reductions over the past three years.
Also Read : TechTalk: Climate Change and Consequences of not Adapting
Since the winery's first comprehensive, audited GHG emissions inventory in 2019, Alma Carraovejas has achieved a 10% reduction in emissions per liter of wine. 24% of the winery's energy now comes from renewable energy sources. Says Pedro Ruiz Aragoneses, CEO of Alma Carraovejas, "Sustainability is one of the guiding principles of our activity and our decision-making. For us, concern for the environment and climate change is our way of taking care of the heritage received and improving it for those who come after us."
Since joining IWCA as Applicant members, these wineries have undergone months of data collection and verification. They have implemented strategies to change their vineyard and business practices to mainstream sustainability in their wineries. With a deeper understanding of their carbon footprint, they are charting additional measures to tackle their emissions hotspots.
IWCA as a working group has a mission to take collective action to decarbonize the global wine industry, underscored with goals for member wineries to become Net-Zero by 2050, ensuring constant reductions to meet intermediate targets by 2030 in alignment with the United Nations' Race to Zero campaign
Also Read : MUST Fermenting Ideas: Global Warming and Water Management of Vineyards
Through ongoing land conservation projects and innovative energy and water management, Torres and Jackson Family Wines have already reduced their environmental impacts, including a reduction of carbon emissions by more than 25% per bottle of wine produced.
Sula Vineyards
For Sula Vineyards, sustainability has always been a guiding principle of life and business. It strives to be a responsible steward of the land, not only because it's the right thing to do but also because it's the best way to make authentic, distinctive wines.

Sula generates almost 70% of its electricity needs through the solar panels it has been installing. Their Kadu Winery in Karnataka had 100% rooftop solar panels sufficient to run the winery complex during the day. It also switched to lightweight glass bottles and with the use of localised supply chains, sustainability has been in the forefront in its operations.
Also Read : Climate Change Leadership Conference projects a Scary Scenario
'Sustainability is not a fad but a way of conducting business', according to Rajeev Samant, Founder and CEO of Sula, who likes to be known as the Chief Sustainability Officer of Sula Vineyards. "Sula is one of the most sustainable wineries in the world and we are committed to a greener future for our planet and future generations. It is imperative today that all businesses realise their responsibility towards the environment and reducing global warming. This partnership is a strong step towards the greater, greener good!"
Subhash Arora