India Wine Awards 2022 announced at a Glittering Function at ProWine Mumbai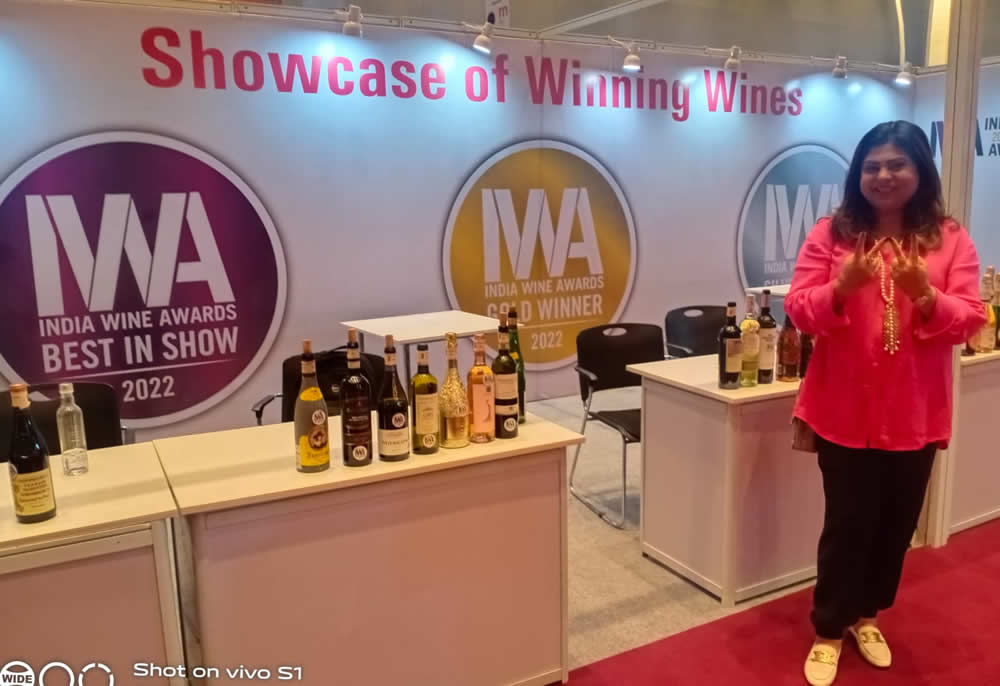 Posted: Wednesday, 19 October 2022 18:06
If you Like this article, please click
India Wine Awards 2022 announced at a Glittering Function at ProWine
Oct 19: For the 4th edition of India Wine Awards, the Chairperson, Sonal Holland MW decided to reach next level by collaborating with ProWine Mumbai and giving a different complexion to the Networking Evening yesterday when she organised a Panel Discussion on the Rising Role of Women in Indian Alcobev industry and released India Wine Insider Report 2022 before the Actual Awards Ceremony , writes Subhash Arora who was invited to this glam evening even though he could not join the jury for the first time since inception due to pre-commitments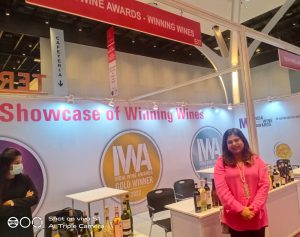 There was something for everyone in the Competition. Sonal announced that out of a record 410 entries, there were 255 winners– 30 Best-in-show wines, a title reserved for outstanding wines that scored 95 points and above; 77 Gold winners that scored 90 to 94 points; and 117 Silver medal winners that scored between 85-89 points in the competition. Best-in-Show wines are the equivalent of Great Gold and Grand Gold/ GG category scoring over 95 points generally, in international competitions. While Indian wineries are expanding their offerings, entry of international wines added depth to the competition.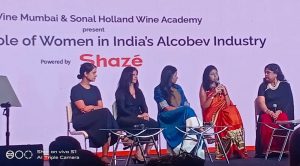 Earlier the Taj Mahal Palace Mumbai had hosted the 2-day judging by a panel of 15 qualified judges from the Indian industry in September.
Indian Wine Awards is India's largest wine competition held in Mumbai every year (barring one year of Covid), It was founded by Sonal Holland and the Sonal Holland Wine Academy. The Award function was conducted this year in partnership with ProWine Mumbai in the Masterclass area of around 600 sq meters at the Jio World Convention Centre in BKC Mumbai, with plenty of snacks and wines flowing during the Award function leading up to the Dinner attended by around 400 guests.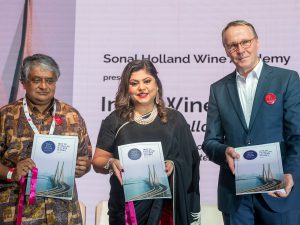 At the event, The India Wine Awards announced a 5-year partnership with ProWine Mumbai, heralding the co-creation of a variety of initiatives to forward the cause and positive culture of India's Alco-Bev industry. Both Sonal Holland and Thomas Schlitt – Managing Director at Messe Dusseldorf India applauded this long-term partnership.
The evening started with a Panel Discussion by a group of women: Ipsita Das – Managing Director at Moet Hennessy India; Gauri Devidayal – Co-Founder, Food Matters Group; Kiran Patil – Co-founder & Director at Vintage Wines and Devika Bhagat, Co-founder of Adventurist Spirits Distillery. Sonal moderated the discussion.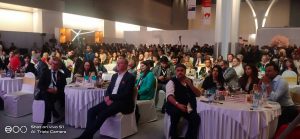 The India Wine Insider 2022, a research-based and authoritative white paper on the Indian wine industry was unveiled next by Ravi Viswanathan, the Singapore-based Chairman of Grover Zampa Vineyards and Thomas Schlitt.
The India Wine Insider purports to be a comprehensive, up to date, research-backed report facilitating a deep understanding of the Indian wine opportunity, and a labyrinth network of dense regulatory system, to help gain insights into the consumer profiles, meet importer expectations, evaluate market trends and devise suitable marketing strategies to enter and succeed in India.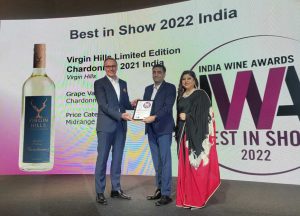 The Master of Ceremonies for the evening was the witty, whisky evangelist Anish Trivedi who has anchored the Awards Ceremony since inception and has been regaling the audience.
The India Wine awards take place annually, featuring the largest-wine-tasting competition of domestic and international wines available in the country, followed by a celebratory awards ceremony where highest-scoring domestic and international brands which are being marketed in India, are felicitated. For unknown reasons, the food and wine pairing competition was apparently not included this year.
Subhash Arora