From Archives (2007): Say Prost with Prosecco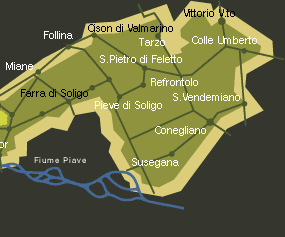 Posted: Wednesday, 25 October 2023 23:50
From Archives (2007):

Say Prost with Prosecco
June 2007: The fresh, fruity and frothy sparkling from The Prosecco region is a delicious simple wine that you can have a glass or two of, anytime during the day or with a complete meal. Conegliano-Valdobbiadene belt north of Venice is where over 150 proud producers are concentrated along a 27 kms stretch. Subhash Arora who visited this region recently reports on the seductive charm of the beautiful vineyards and the wine for all occasions..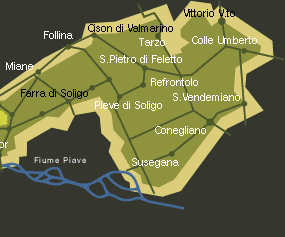 About 50 kms north of Venice in Italy is a small historical town of Conegliano, known for a long time for its well known painter Cima. (pronounced as Chee-ma). It has an old castle, beautiful old palaces, abbeys and churches with several buildings still adorning centuries old fresco paintings outside the houses. Even where the dilapidated buildings have been repainted, wherever the old frescos could be visible, the frescos have been preserved, even though in patches. One can walk through the town with craned necks and appreciate the pride with which the locals have maintained the history and culture of this place, barely.
Conegliano is also the starting point, an important base and a connection to the rest of the beautiful mountainous terrain full of bejewelled vineyards. The hills are rolling here and as one progresses towards Valdobbiadene, 27 kms away, through the winding roads going up and down the mountains at 50-500 meters level, the view of the lush vines is breathtaking.
The hills are known as Prosecco Hills and this stretch of road is known as the Prosecco Road of Conegliano and Valdobbiadene, which also passes by the town of Vittorio Veneto, where royalty and nobility used to live.
What is Prosecco: Generally labelled as Prosecco, it is a sparkling wine made from the indigenous Prosecco grapes being grown in this region for at lest 300 years and thus qualifying to be called autoctonous.
DOC Prosecco Appellation has been granted this region to ensure the quality of grapes, process and wine. Although this is the main varietal used, the rules allow for up to 15% blend of other local minor varieties- Verdiso, Perera, Bianchetta and Prosecco Lungo: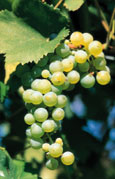 a. Verdiso-was discovered in 18th century. It increases acidity and gives more tangy flavour. As such it becomes more important in hot years when the acidity tends to be low.
b. Perera-enhances the fragrance and fruity flavour of the DOC Prosecco wines.
c. Bianchetta– on the other hand is a discovery of 16th century that makes more wine more mellow and is thus useful for colder vintages.
d. Prosecco Lungo– has been discovered recently. It gives a better structure.
DOC Rules: Grape varietals and the percentage used, region, process of vinification, rules regarding bottling and marketing tests for quality before despatch are five rules that govern the production of wines by 153 producers who are members of the Consorzio Tutela del Vino Prosecco DOC di Conegliano e Valdobbiadene , formed in 1962.
Like many other consortiums in Italy, the role played by this body of producers is dual- help marketing and also control quality, two seemingly difficult roles to handle , vested under one authority but working well, nevertheless since 1969, when the DOC was granted.
Vines: For the technically oriented Doppio Capovolto (double upside down) and Guyot form of canopy management are used.
Process of producing Prosecco: Grapes are hand harvested between mid-September to end-October; the Consorzio decides the harvest dates. The grapes are gentle pressed. 100 Kg grapes give 70 liters wine.
First the base wine is produced by vinification for 15- 20 days at 18-20° C in stainless steel tanks-producing wine at about 11% alcohol level. Secondary fermentation is carried out in stainless steel tanks known as auto claves. Yeast is added to this wine and second-time fermenting it at 15-18 ° C to about 12% alcohol and a pressure of 5+ atmosphere for Spumante and 2.5+ for frizzante before the wine is bottled in the individual bottles. At the end, temperature is reduced close to 0° C to stabilise the sugar level. Unlike Champagne, no tirage is added at the time of bottling and the ullage (gap between the wine level and the cork) is not an important issue. Some reserve wine may be added in small amounts though.
Although DOC Prosecco is the main product of the region, a few producers also produce Champagne style wine with double fermentation within the bottle. Several wineries like Villa Sandi have long underground caves where the bottles rest for years before they are finally disgorged.
Production: The popularity of these wines can be gauged from the statistics: from 6.2 million bottles in 1995 the production has gone up to 13 millions in 2006 with an export of 30%.
Style: Extra Dry is the most common style where 12-20 gms of residual sugar is allowed. This may be slightly sweet but in most tastings I found it an acceptable level for the Indian palate, especially, if one has to have it with Indian cuisine or with meals.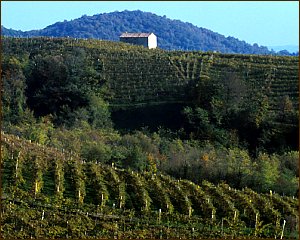 Dry is the sweet style with 20gms +sugar. There is also a special appellation, DOC Cortizze, in the S. Stefano area in the commune of Valdobbiadene, one of the 15 that form the Prosecco DOC zone. By law, all Cortizzes must be Dry. Though they are expensive , rated high and considered precious, I found them too sweet for our palate. They are better suited for desserts like a pineapple gateau or even gulab jamuns. Our palate is not yet ready to accept dessert wines though one can have them with the spicy Indian food .
The driest wine is Brut with a sugar level of up to 15 gms.-with most producers sticking to 5-9 grams in this category. This is the latest international style that works as a simple but fruity no brainer aperitif and will offer a good market for the product in India, if priced reasonably to compete with Spanish Cavas.
There are areas outside this DOC that make Prosecco wines; even in this region non DOC or IGT wines are available at cheaper prices. But the finesse, and fruit does not come close to the good quality and yet affordable DOC variety.
So pick up a glass of a Brut or Extra Dry fresh, fruity, crisp but simple DOC Prosecco anywhere, any time, especially as an aperitif and during summer evenings, and say like Germans who drink a lot of this moniker-'Prost'
….and enjoy!
Subhash Arora