Robert Joseph: India could produce Great Wines one Day- Part 1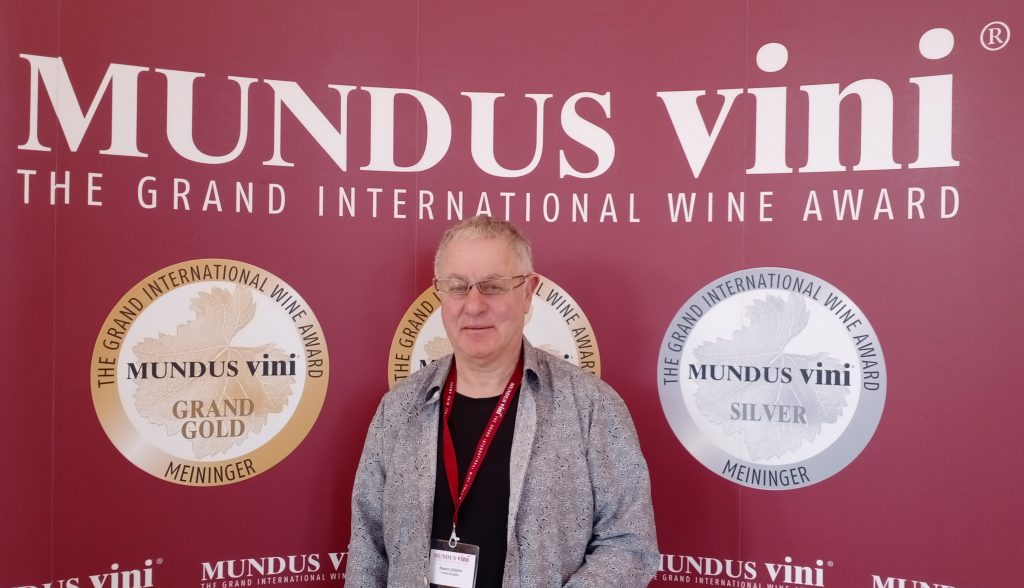 Posted: Monday, 06 March 2023 09:12
If you Like this article, please click
Robert Joseph:

India could produce Great Wines one Day-Part 1

March 06: Robert Joseph, the UK wine journalist, critic and author of global repute and a successful French wine producer and an important player in the world of wines, feels that Indian wine quality is a lot better than in the 1990s when he first visited Mumbai, and believes India could produce great wines one day though he would not guess in how many years; and also shared his views about the current global market, writes Subhash Arora who had an exclusive chat with him on the sidelines of MundusVini 2023 of which he is a Director and a fellow judge.
Robert Joseph says, 'essentially wine is like art where one learns with experience. Indians have been learning very fast and there is no reason why they cannot make great wines one day. The probability of India making great wine is as much as, say, New Zealand or California. Whether it will make great wines in Nashik or elsewhere, like Kashmir, is another question. Whether winemakers will be able to replicate their international skills in Indian or international-style wines is yet another question.'
I had met Robert in around 2004 at IFE Wine Show in Delhi, a decade after he had been to Mumbai to visit Chateau Indage but could not; there was a strike. 'I am not too happy with the wine quality and the winery hygiene which is so important. But I am sure India will produce better wines in future,' he said at the time.
When I reminded him about the first time when we had met and he had told me that latitude was very important to make great wines and unfortunately India was outside the 30-50° limit, he said, 'things have changed a lot since then. 'For one thing, climate change has changed the situation. I underestimated the importance of altitude. Longitude is also important along with latitude. We need to grow grapes at higher altitude now. Technology has made winemaking easier. Modern equipment is responsible for a lot of improvements. Winemakers have better skills today. With international travel and cross-exchange, the enology is really more advanced. The market will no longer accept bad wines even at low prices – a trend driven by western supermarkets – so it is essential to improve quality consistently'.
Also Read : From Archives (2006): IFE-2006 – Robert Joseph decries French influence in Indian wine making
'Technology transfer has in fact been helpful in getting better products internationally. Under the Soviet system, Skoda made really bad cars. Now, as part of VW, it makes excellent quality. People were not making good cars in India- or Malaysia. Now they are. The time required to take a wine to a higher level has come down tremendously. It is surprising how fast we can go from zero to top'.
So far we have not seen great wines in India. In 50 years, maybe, I ask? 'Difficult to say. Who is to say what and when the political situation changes, for instance in Kashmir, considered to be the best place to make excellent wines. But remember, every year that passes with no work in that direction, we have not even tried!' he opines.
Beverage Pyramid
There has been a shift in the alcobev positioning globally over the years. 'When I started writing about wines in 1986, there was a beverage pyramid with wine on top. And French wine at the peak, with both great wines that commanded higher prices than other drinks. The shape of the pyramid has changed and there's a flat top where wine is not the only drink at the peak. Even the best single malts were much cheaper then. Today, wine competes with scotch, bourbon and even craft beer.
But the wine pyramid has changed too with wines like Barolo, Priorat and New World wines selling for higher prices than French classics. New wines of good quality can be created and sold at high prices in previously unimaginable places such as Uruguay and the UK, within much less time. Even in France, there are new regions and styles, such as the €120 Rosé or €140 Orange wine produced by Gerard Bertrand in Languedoc!
Also Read : WBWE Connect: Wine Guru Robert Joseph shares insight about Wine Future
Is it the consumers or the producers' innovations that have changed it all? It is both, he says. Good winemakers are everywhere. And it is not necessarily the sons taking over the business from their fathers. Some of the best winemakers have no family background in wine. And, whatever their background, today's winemakers are also studying globally. This was a trend started by Miguel Torres 50 years ago; he brought back expertise from France to Spain. Today, people are bringing expertise to France from New Zealand.
Thanks to climate change, there are also far fewer cold rainy vintages in Europe now, and Vintage Charts are losing their importance. The fruits are riper –giving wine richer, rounder flavours as well as more alcohol. But wine is part of a bigger picture. Fruits are riper and sweeter too and we're less used to bitter, acidic, unripe flavours. And that's natural. Unless you are Italian and have been brought up to enjoy bitter espresso and black chocolate, you tend to like creamy coffee and milk chocolate, he says.
Less tannins –converging tastes internationally
People don't naturally like tannin but they do enjoy the vanilla flavours that come from oak barrels. Robert likes to take the example of converging international tastes by comparing wine to a Häagen Dazs cabinet in Denver and Delhi. The same classic flavours of ice cream – vanilla, chocolate, strawberry – are popular and common everywhere. But new internationally popular ones can be created too such as mint-chocolate and salted caramel. And new wine styles like Prosecco and Malbec have emerged in a very similar way.
Also Read : Robert Joseph: The Future of Wine has Changed
'If I go to Delhi I find the same brands of jeans, cars and fast food as I do in Denver – with maybe a few local adaptations. So McDonalds has adapted to the no beef policy in India, but it still sells burgers. We have experts, usually travelling journalists going to countries in Eastern Europe, for example, telling winemakers to stick to their own grapes and not grow international ones. I can understand it intellectually, but it's like going to Germany and telling the men to wear only lederhosen leather pants because it is traditional. I think it is patronizing. We don't go to China and tell them only to perform and listen to Chinese music or tell Indians to stick to Indian music and Bollywood, even though many love James Bond movies.'
'There is a reason why Shakespeare and Cabernet Sauvignon are popular both in Bulgaria and the UK (and perhaps also in Delhi). A Bulgarian producer can export 20,000 bottles of wine with Bulgarian grapes to the UK but 120,000 bottles of Shiraz! People who are advising these producers to stick to autochthonous grapes, unfortunately do not sell wines! Producers have to understand what consumers want to drink. Armenia and Turkey both have fascinating local grapes but have not been exporting a lot of wines with those grapes.'
Also Read : Passing By: Robert Joseph of Le Grand Noir French wines
He stresses, 'I am not an enemy of autochthonous grapes. If you open a restaurant in London or Delhi or anywhere in the world, you can sell pizza at a pizza bar. But how easy would it be to open a chain of English pie restaurants in Hawaii? Tripe sausages in France are a part of their heritage but are at best local heroes.
Besides, what we think of as traditional to a country may have shallow roots. The quintessentially French croissants began life as a 13th century Austrian kipferl cookie. It was introduced to Paris in 1800 by a Viennese baker. Pizza wouldn't be pizza without tomatoes, but they had to be introduced to Italy from Latin America.
Robert Joseph is now a partner in a winery in Minervois producing 3.8 million bottles of Le Grand Noir globally. These wines are imported and distributed by Sula Vineyards and are selling very well in India. Of course, I'd say that was because of the quality and price, but having a strong distributor is crucial too.
Also Read : Counter Point- ROBERT JOSEPH –Enfant Terrible of Wine Industry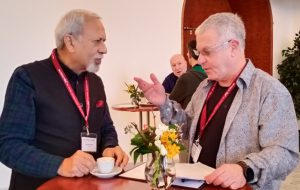 I always refer to Robert as Enfant Terrible (a successful person who is strikingly unorthodox, innovative, or avant-garde, according to Webster's) and he is OK with it. There are a lot of inspiring messages from wine producers and consumers in the Article-Part 2 of which will be published in the next edition
Meanwhile, the conversation throws up many interesting insights into the potential and evolution of Indian wines which are consistently improving their quality and I believe, like Robert Joseph, that India will produce great wines one day but we need to start taking action to make that belief come true.
Subhash Arora