'Champagne de Pimpane' to be 'born again' soon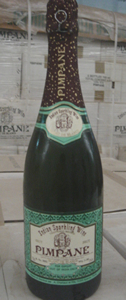 Posted: Thursday, 25 May 2023 13:00
If you Like this article, please click
From Archives (2007) :

'Champagne de Pimpane' to be 'born again' soon

May 25: Pimpane winery was purchased by Sula Wines over 3months ago from the banks in an open bid. During his recent visit to Nashik, Subhash Arora, President, Indian Wine Academy, was also at this fourth winery of Sula. He reports the progress made: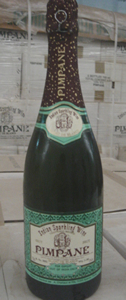 Champagne is sparkling wine produced in the Champagne District of France, using the traditional method of secondary fermentation in the bottle. Pimpane is sparkling wine produced in the Pimpal village of Nashik District in Maharashtra, using the similar method.
At least so it was-when the Pimpane Co-operative India Ltd., initially known something like 'Nashik District Grape Sparkling Wine Process Co-operative Unit' was started in 1989 to export 'coal to Newcastle '. The 4500-member co-operative had Madhav Rao More as its chairman and was started in collaboration with the Champagne House Charbaut et Fils. The unit did export 6 containers of the bubbly before it was shut down due to technical, quality and financial problems; lock stock and barrel in the reverse order.
The stocks, winery and the lending banks were practically, dormant till recently when the banks decided to sell the unit under Securitisation Act through open bids to 'some one who could ensure successfully running the winery.'.
Sula was the successful bidder for the sick unit at a reported figure of Rs.5.5 crores. At that time Rajeev Samant, owner of Sula had indicated that the work on revamping the winery would be finished in 3-months and would be ready for the 2007 harvest which would see some crushing for the sparkling wine.
( For an earlier story dated November 11, 2006 visit http://www.delhiwineclub.com )
Work has been going on at a rapid pace. Many old tanks have been uprooted and replaced by new, bigger tanks. During my recent visit to the winery I felt that the completion was a couple of months away. But Pradeep Pachpatil, the effervescent GM of Sula Winery, who is ecstatic about the acquisition, is confident that 'we shall be able to crush 500-600 tonnes of whatever grapes are available in March'.
Things have come to full circle for Pachpatil as he had started his career in 1989 at this very winery and is back to run it again. 'I am glad Rajeev decided to buy it. By spending a few crores and buying the balancing equipment we can take the capacity up to 5-10 times the original capacity of 200, 000 liters.' He feels Rs. 10 crores are to be spent this year in phase I – a much higher figure than it was felt at the time of purchase.
Rajeev is not overly confident about starting the winery in less than 3 months, the time frame he had predicted 3 months ago, at the time of acquiring the winery on October 31, 2006. At that point of time not many grapes may be available for crushing. He was also not willing to disclose the exact purchase price. 'There are a couple of issues that still need to be sorted out'. On my coaxing him for a figure as it would be an open book anyway, he said, 'Let us say it will work out to Rs. 6 -9 crores.'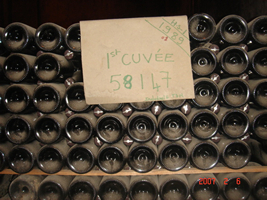 Sula plans to bring out a sparkling wine using Thomson seedless grapes, primarily. Instead of traditional method, the cheaper and quicker tank fermentation (Charmat) method will be employed. 'We plan to introduce the bubbly at Rs. 200 all inclusive and we want to convert people drinking beer to shift to sparkling wine.
Presently, Sula sells its 'Brut' at Rs. 550 a bottle. A magnum costs Rs. 1100.
The Pimpane facilities will also be used to produce Red, White and Rose wines, all to be sold at Rs. 200 a bottle, inclusive of taxes.
Surprisingly, the equipment is in reasonably good condition. Wines are not in such enviable position; most of them have gone duff (air-conditioning was apparently on till a couple of years ago), especially those lying stored outside the sealed cases. Bottles with crown caps on them seem to be holding out, at least outwardly. Reports are that some of such stocks might be 'drinkable'. Removing a couple of bottles from the hundreds of sealed cases was a pleasant surprise as they were in perfect visual condition.
While Ch. Indage is the undisputed king of sparkling wine in India , Sula has carved out a niche in the market 'with about 5% of our expected production of 130,000 cases devoted to Sula Brut', according to Pachpatil.
The company has not yet disclosed the new name of the 'revival'. One name they may not be allowed to use by their erstwhile partners: Champagne de Pimpane!
Subhash Arora
This is one project that never took off though one wonders if they could have ever produced 'Champagne'. But the winery is in full production with other products. Editor