Think Amarone (Cesari), Drink Ripasso (MARA)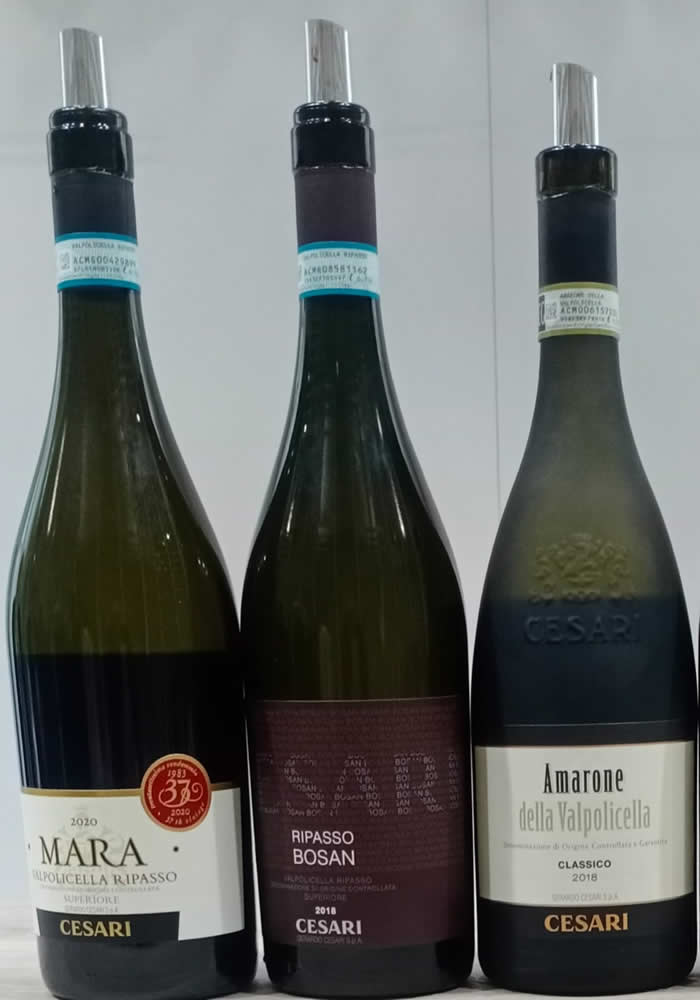 Posted: Tuesday, 09 May 2023 13:52
If you Like this article, please click
Think Amarone (Cesari), Drink Ripasso (MARA)
May 09: Despite a vast majority of Italian wine aficionados loving Amarone della Valpolicella, it is Valpolicella Ripasso that would suit most Indian palates and pockets and Mara Ripasso from the Guido Cesari Winery in Valpolicella is an excellent choice, says Subhash Arora who recommends the wine for people who are in the process of trading up on Valpolicella-basically a pizza and pasta wine.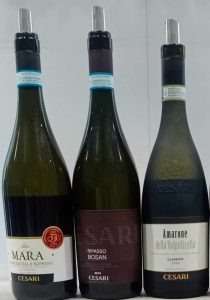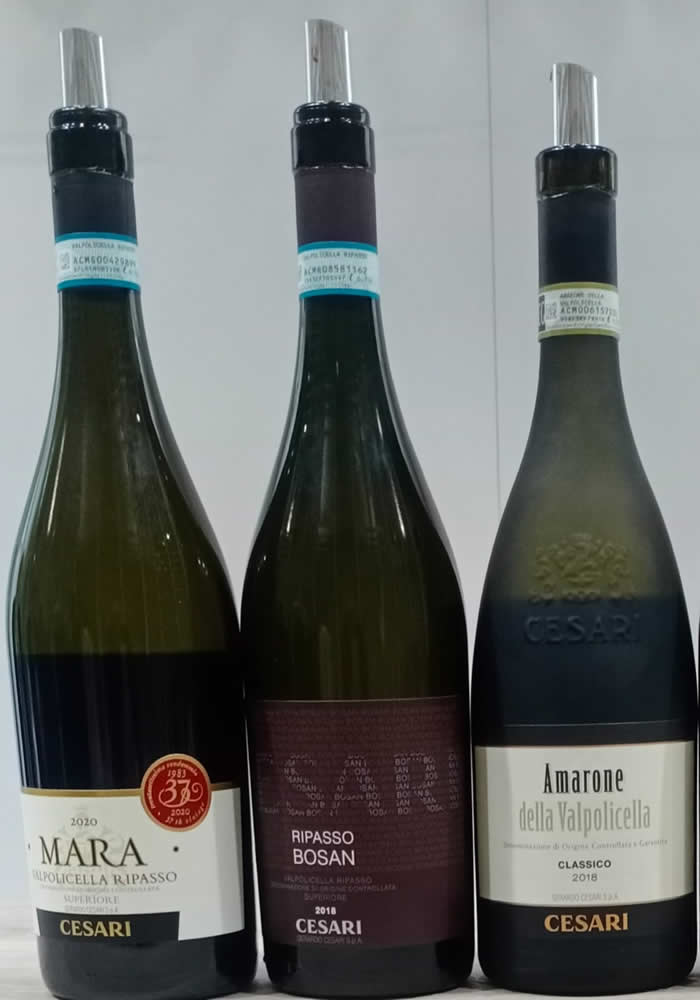 I tasted Cesari Mara Valpolicella Ripasso Superiore several years ago and loved it despite my personal preference for Amarone. You cannot drink an Amarone everyday not only because it's expensive, costing upwards or Rs. 5000-6000 a bottle but also because it is a high-alcohol, full bodied wine that can be enjoyed with serious red meats and is not hot/warm weather friendly in India.
Recently I organised Mara Ripasso for a group of over 50 friends at a party hosted by a very dear friend. A wide cross-section I interacted with, loved the wine-except one connoisseur whose comments were, 'I don't like the wine. Give me a full-bodied Amarone, any day!'
Similarly, at a recent wine dinner we served Mara Valpolicella Ripasso and members were quite happy. By mistake, one of the bottles turned out to be Cesari Amarone and the members gushed over the wine, asking for more (implying that one ought not to compare the two wines but drink either)
The Price of Cesari Ripasso in Gurgaon is around Rs. 2500 whereas Cesari Amarone would set you back by around Rs. 4500-5000; even though they are perhaps the most affordable wines in that market.
Cesari Mara Valpolicella Ripasso Superiore is made from Valpolicella wine- a blend of three red grape varieties – Corvina (or Corvinone), Rondinella and Molinara that is added to a cask containing the skins and lees left over from fermented Amarone wines made from similar grapes. This process of adding, (or "repassing") and the resultant secondary fermentation gives it this unique Ripasso DOC Classification. This DOC wine is medium-bodied, elegant, fruit driven with a fairly long finish.
Valpolicella
The town of Valpolicella with rolling hills and several valleys making Classico, Ripasso, Recioto and Amarone, is nearly 25 minutes northwest of Verona. The style of wines varies from quaffable, simple and fruity lower- alcohol Valpolicella DOC on one end to the sweet Recioto on the other extreme, with the Ripasso DOC and Amarone DOCG being in the middle of the spectrum.
Cesari Mara Ripasso DOC brings back faint memories of a few lines from a popular song sung by many artists in the 1960s and my favourite singer Engelbert Humperdinck:
I love you baby
Oh, pretty baby
Trust in me when I say
You're just too good to be true
The wine is really too good to be true- thanks also to the reasonable price. It can be drunk much younger 2-5 years from the vintage), goes well with the spicy Indian food and is much easier on the palate- making me say once again, 'Think Amarone (Cesari), Drink Ripasso (Mara). Of course, cautioning you that Amarone is fuller-bodied, serious wine that needs longer ageing and can last for many more years 5-10 and even more, and needs food like beef steak, mutton kebabs and lamb shanks, whereas Ripasso can also match with spicy chicken dishes and most kebabs. If you are a vegetarian, it would be difficult to match with Amarone, mushroom and aubergine dishes excluded.
Also remember that alcohol level in Ripasso can be 13.5% whereas Amarone has almost more than 15.5% (the limit set by FSSAI for importing with a 0.5% leeway allowed, making it within 15% alcohol for lower duties). And never lose sight of the fact that higher alcohol means it will cause harm to your body.
Costing around 35-40% of Amarone della Valpolicella, MARA makes an affordable alternative especially because of outrageous taxes in the Indian market. It used to cost a couple of Euros more than Valpolicella DOC but prices have been steadily going up because of its growing popularity and many Amarone lovers dumbing down and drinking Ripasso.
Producing Ripasso from Valpolicella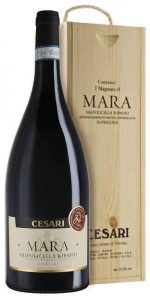 The process of making Ripasso evolved around 40 years ago when the producers discovered the Ripasso technique of 'passing over' the fermented Valpolicella over the warm, pressed skins of Amarone grapes that have just undergone fermentation. The liquid undergoes a secondary fermentation for a week or so because of the contact with residual sugar and the yeasts. This results in an increased level of alcohol by 0.5-1.0 % and the body gets a fuller, rounder and the flavours get richer and more complex. Time allowed for fermentation is also a factor in determining the style. The final product tastes like a young Amarone- a Baby Amarone.
I love you Baby Mara
Popularly known as 'Baby Amarone' in the US, the wine is more versatile in food pairing- I have even tried it with some fish dishes and the combination is not off-putting. Pizzas and pastas of course take you to a higher level of experience with Ripasso. It can even pair well with chicken, if cooked in a certain style with red wine or tomatoes. Lamb and mutton dishes like Sikandri Raan and kababs would be perfect matches.
Every Amarone producer makes Ripasso as well. You can try any of their labels but the prices may be higher than Mara for the same quality. But just remember the basic rule-
Think Amarone, Drink Ripasso!
Subhash Arora