ProWein 2023: Indian Wine Industry needs a few Kylie Minogues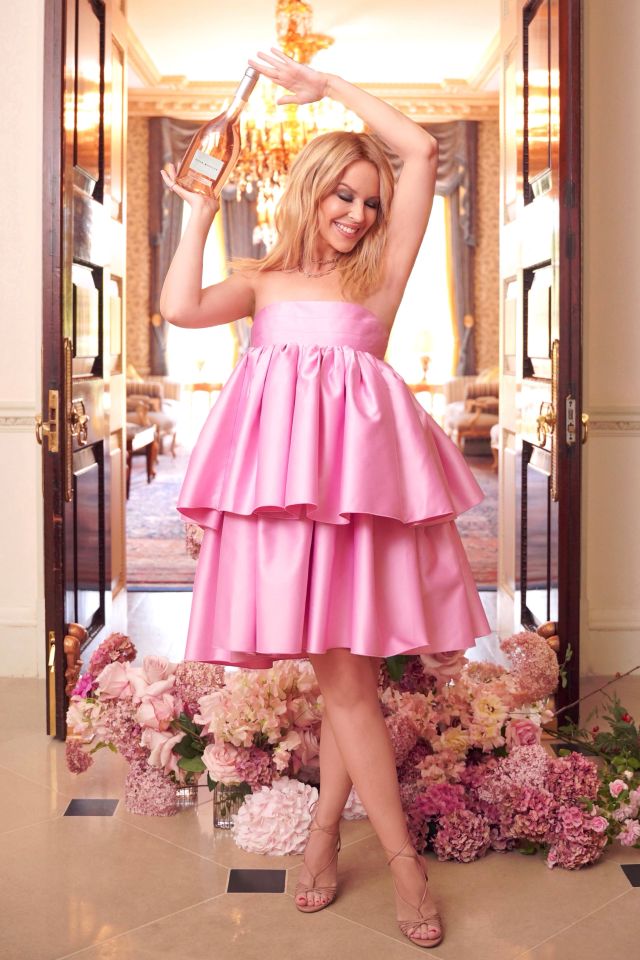 Posted: Sunday, 19 March 2023 06:30
If you Like this article, please click
ProWein 2023:

Indian Wine Industry needs a few Kylie Minogues

March 19: The world famous Australian singer, songwriter and actress Kylie Minogue who has sold around 8 million bottles in less than 2 years of the Launch of Kylie Minogue wines, will be present at the Stand of her distributor and collaborator Benchmark Drinks at ProWein on 19-21 March 2023, reports Subhash Arora who believes Indian wine industry could do well with a few celebrities like her in Bollywood, music industry or sports to showcase their wines and build brands with their followers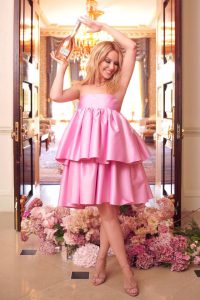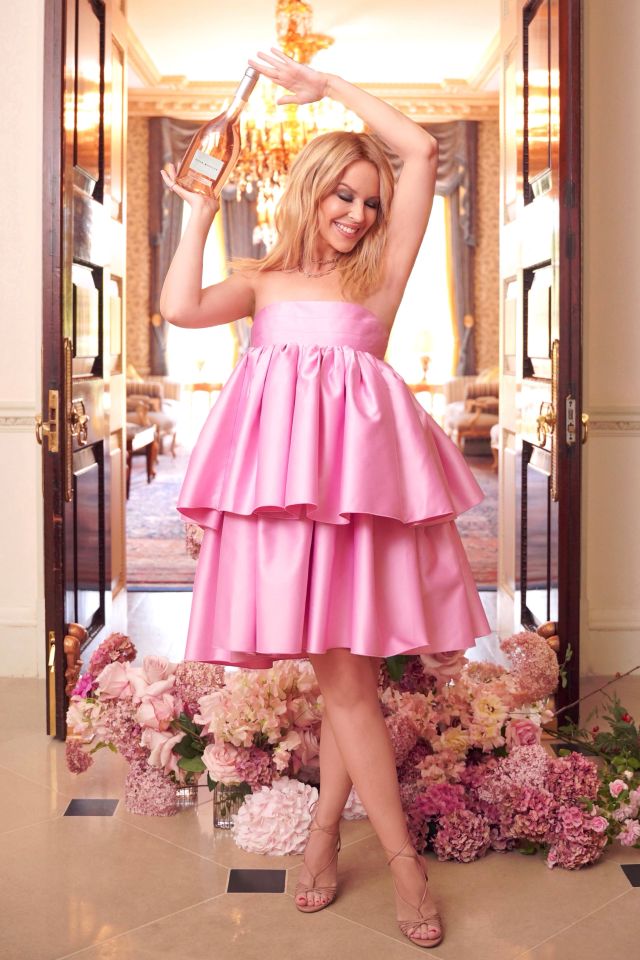 Kylie Minogue will be present at the Stand of her Distributors and collaborator, the Benchmark Drinks, in Hall10D06 at ProWein on 19-21 March, 2023.
The 53- year old Kylie fell in love with wine when she visited France when she was barely 21. The highest-selling female Australian artist of all time, has sold over 80 million records worldwide and is popular in all corners of the planet including India.
She developed her range of wines in collaboration with Australian businessman Paul Schaafsma, CEO of U.K. distributor Benchmark Drinks, who specialized in developing wines for celebrities like English musician Gary Barlow and the Talk Show host Graham Norton, Australian cricketer Sir Ian Botham and Scottish chef Gordon Ramsay. The Kylie Minogue brand was launched on 28 May 2020 on her 52nd birthday and reported in DelWine.
In less than two years she has sold 8 million bottles (about 900,000 cases), an all-time high record in selling wines by a celebrity in such a short period. She launched her wines in the US on 27 August 2022. She has become the biggest celebrity wine player while staying with her main career.
With multiple awards and distribution in 31 countries, the brand is going from strength to strength in partnership with Benchmark Drinks. The Kylie Minogue brand has achieved remarkable success with a portfolio of 9 wines including the best-selling Rosé collections and Prosecco Rosé in the UK and in 31 countries. The Côtes de Provence Rosé is also poured at some of the world's best establishments.
"I am unbelievably humbled and thrilled by the global response to Kylie Minogue wines. To be the number one Rosé brand in the UK and selling over eight million bottles since we launched and are now in over thirty-one countries is an incredible testimony to the amazing producers and winemakers that we are lucky enough to work alongside. I have been so touched by the joy that Kylie Minogue Wines continue to bring to so many people throughout the world – enjoy responsibly!" according to her website
She has selected producers in Australia, France and Italy where she collaborated with Cantina Zonin 1821, the 200-year old winery based in Veneto (imported in India by Aspri Spirits and Wines for over 15 years). The wine world has been debating the flavours of zero Percent alcohol bubbles but with a health cause, especially for women, she introduced the same and has got the world's attention.
Celebrity wines
She is not the first celebrity to make a mark in the wine industry. But she is the first one who has smelt such commercial success, with sales reaching 8 million bottles in less than 2 years. This has been possible only because of her selecting the right wines, right producers and right blends for her wines, a unique combination.
India needs many Celebrity wines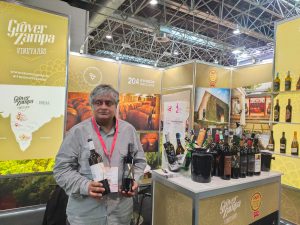 DelWine has been a supporter of celebrities entering the wine business. The Indian wine industry could use popular stars in Bollywood or from the music industry or from the sports community- be it cricket, football, tennis or badminton. Hers would be a difficult benchmark to surpass but imagine the success of a brand based on Virat Kohli (our star cricketer who also dabbles in the hospitality industry by opening up fine dining restaurants) and his Bollywood star wife Anushka Sharma teaming up to bring a brand and nurturing it. Even Kapil Dev the all-rounder cricketer who led India to a world cup victory in 1983 (a biopic has already been made on him) or perhaps a Sania Mirza, our tennis legend who has just retired from active international tennis. Of course, they would have to be avid wine connoisseurs and committed to carrying on the legacy of their names beyond their lifetime.
Vijay Amritraj, the Indian tennis Legend did make an entry into the Indian market as a celebrity player even though he lives in the US and introduced two wine labels labeled after him in over 8 years but has not been involved in the marketing or sales of these wines (besides making nominal presence at times) which are of superior quality but only a part of the regular portfolio of the producers, Grover Zampa Vineyards.
More is needed perhaps, to launch and promote an Indian brand by a celebrity!
DelWine salutes Kylie Minogue and her spirits to have successfully launched her brands. It is a great opportunity to meet her personally and taste some of her wines at the Benchmark Drinks Stand in Hall 10 D 06 and perhaps share the experience with us.
And swing by the Grover Zampa Stand at Hall 14 G 25 and taste the Vijay Amritraj Collection and meet their Chairman, Ravi Viswanathan. Happy Tasting!
Subhash Arora