WBWE: Visit Mecca of Bulk Wines in Amsterdam on 21-22 November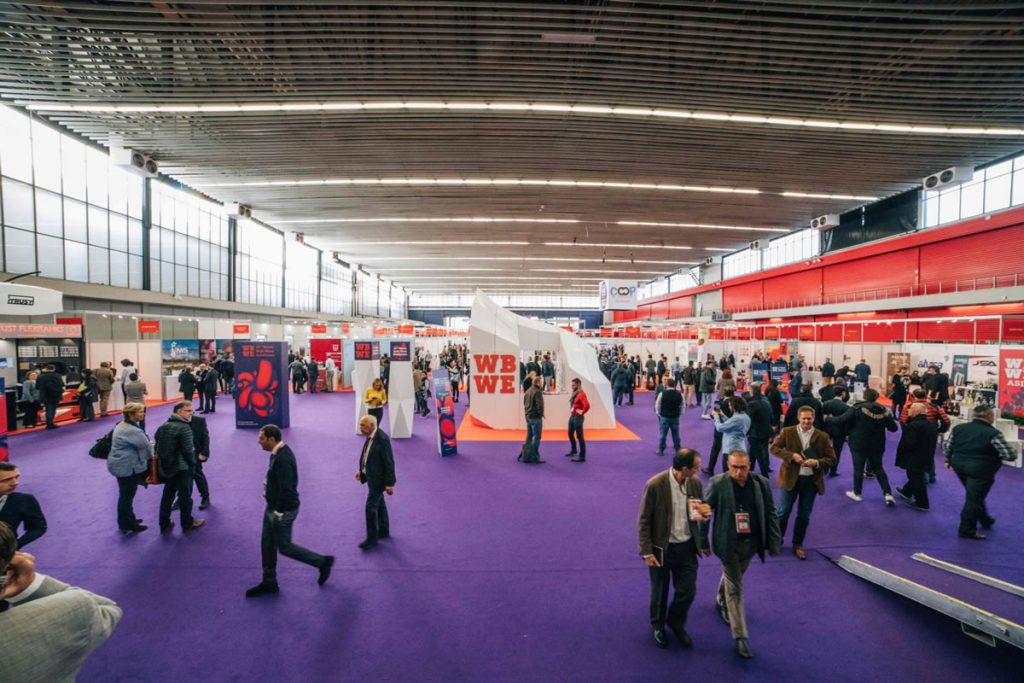 Posted: Monday, 10 October 2022 08:36
If you Like this article, please click
WBWE:

Visit Mecca of Bulk Wines in Amsterdam on 21-22 November

Oct 10: The annual international world bulk wine exhibition will be back in RAI Amsterdam for the 14th time with Sustainability as the central theme and emphasis on lower carbon footprint through movement in Flexi tanks, writes Subhash Arora who feels it is particularly a fabulous opportunity for importers who want to launch or promote private labels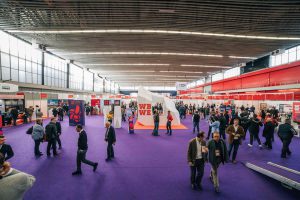 World Bulk Wine Exhibition (WBWE) is back on November 21st and 22nd at the traditional venue, RAI Amsterdam, for its 14th anniversary where the visitor will understand why it is the most important fair in the world for bulk wine business. The focus this year is going to be Sustainability in wine making.
According to a recent survey by Innova Market Insights, sustainability is especially essential to Millennials and Gen Z, as they expect food and beverage producers to put it ahead of most factors. Exhibiting producers will highlight their progress in environmental stewardship and share how they are steadily moving toward a sustainable business.
"Sustainability is the key word," says Cristina V Miranda, marketing director of the leading international trade fair for wine business. "We cannot continue to transport all the wine bottled; the planet will not sustain it any longer." Shipping bulk wine in containers like Flexi tanks has a much lighter carbon footprint. While using bulk wine doesn't make sense for all wineries, buying and selling bulk juice globally can be an economic boon for custom crush facilities, large wineries and vineyard operations.
"The private label category has begun to stand out at WBWE," adds Miranda. "Supermarket chains now proudly display the award badges won by their store brands, which helps build consumer acceptance of price increases for these still affordable wines."
The premiumisation driving the wine industry is also building the prestige of private label brands, contributing to its growth. A retailer might make a 30% margin on a branded bottle of wine. On a private label bottle of wine, that margin might be closer to 50%, or even higher for premium private labels which are getting more and more popular in India.
Interest in private label brands has expanded beyond retailers, with restaurant chains moving past house wines to branded labels that deliver a better customer experience and build loyalty. Celebrities have also embraced creating their own wine labels, and more and more actors, singers and influencers are turning to custom crush and large vintners to help them. Some private labels partner with renowned wineries to develop premium brands with correspondingly high prices.
Quality is not at odds with quantity: at the WBWE, you may find varietal wines, wines with a PDO/DOC, organic wines, biodynamic wines, fortified wines, aromatized wines, wines without alcohol content and even Premium distillates.
WBWE is owned by Pomona Keepers and Vinexposium which also organises all editions of Vinexpo globally, including Vinexpo India in Delhi and Mumbai; the next edition being at the Pragati Maidan in Delhi on December 1-3. For details, contact vinexpoindia@delwine.com
WBWE will also organise interesting conferences like every year including canned wines, enotourism, vinification and several other topics. For details click: https://www.worldbulkwine.com/en/conference-wbwe-2022/
For the List of wineries participating https://www.worldbulkwine.com/en/exhibitors-2022/
To register https://www.worldbulkwine.com/backend/visitors/inscripcion.php
Subhash Arora
If you Like this article please click on the Like button