Blog: Sorì San Lorenzo- Barbarescan icon from GAJA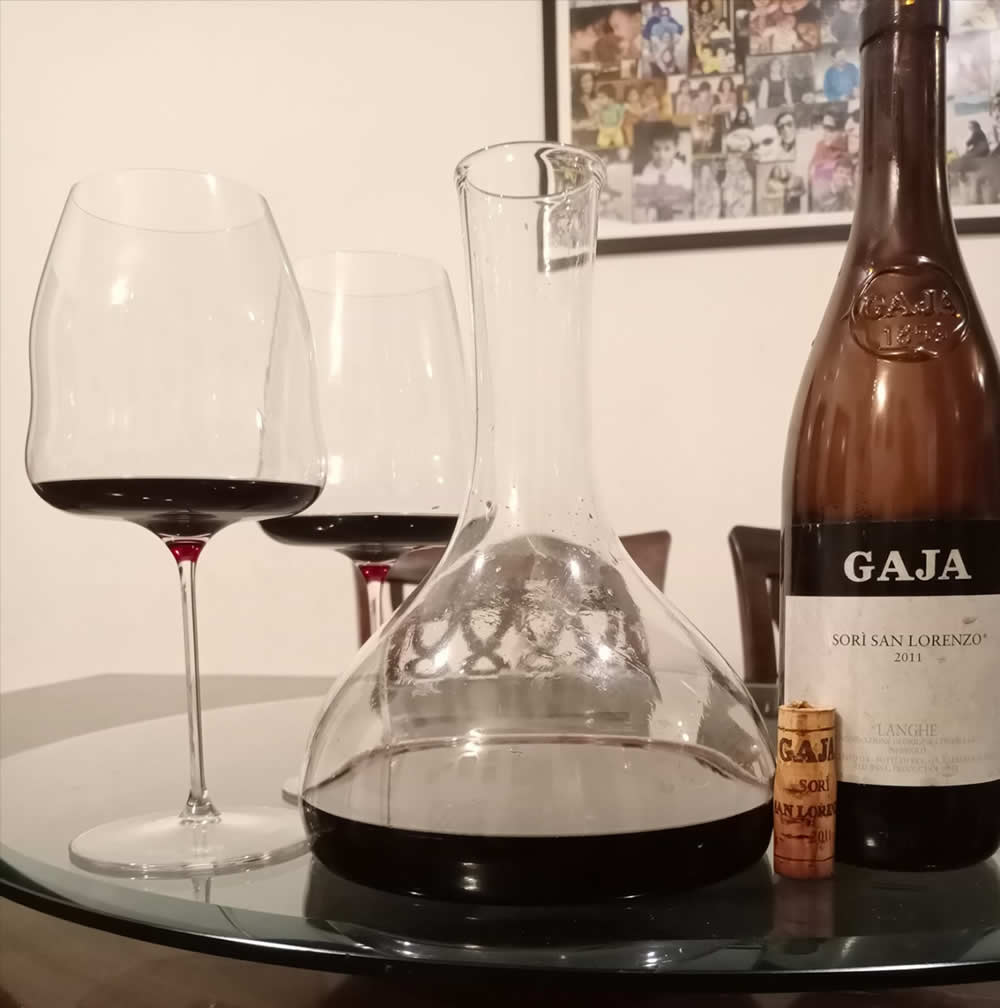 Posted: Tuesday, 03 January 2023 12:40
If you Like this article, please click
Blog:

Sorì San Lorenzo- Barbarescan icon from GAJA

Jan 03: Barbaresco-based GAJA Wines is known for its super premium wines but the company has achieved an iconic status with its Single Vineyard wines like Sori Tildin, Sori San Lorenzo and Costa Russi in Barbaresco which had been 'downgraded' as DOC Nebbilolo when Angelo Gaja, the owner also known as Prince of Piedmont, decided to add Barbera to the only allowed grape of Nebbiolo but was invited back to the DOCG Barbaresco Appellation in 2013, writes subhash Arora who opened a bottle of Sori San Lorenzo 2011 DOC Nebbiolo with Lasagne, lifted to unprecedented heights with this wine.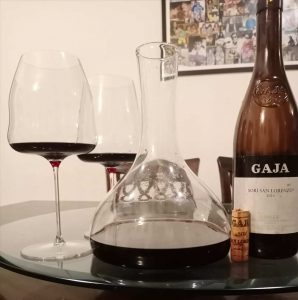 I have been enamoured with Sorì San Lorenzo single vineyard Grand Cru Barbaresco wines from the House of Angela 'GAJA' for the last 20 years, since I learnt about them for the first time when Angelo Gaja presented me with a book 'The Making of a great Wine: Gaja and Sori San Lorenzo by Edward Steinberg shortly after I met him at a Masterclass in Vinitaly in April 2002.
The book focused on a single vineyard wine, the 1989 Sori San Lorenzo. This is wine made from the iconic single vineyard Sori San Lorenzo in the Barbaresco appellation. Following the process of growing high quality grapes in the San Lorenzo vineyard to bottling, it was always a thoroughly engaging and educational book on winemaking and viticulture as practised by the Gaja family.  Interwoven with marketing skills it was the story of how this renowned producer transformed a relatively unknown Italian wine area of Barbaresco into a celebrity status internationally in the 1970's.
Angelo Gaja is a well-known producer of Piemonte, known for his iconic single vineyard wines Barbaresco like Sori Tildin, Sori San Lorenzo and Costa Russi and similarly his Barolo single vineyard wines like Conteissa and Sperss. They command a huge premium and are iconic wines -like Bordeaux First and Second Growths, costing upwards of € 300 in Europe. They would normally be classified as DOCG wines-the highest in terms of quality hierarchy. But Angelo felt that the wines would be better if he added 5-15% of Barbera in the wine. The strict Rules of Barolo and Barbaresco mandate the use of 100% Nebbiolo grapes from specified areas and he voluntarily chose to 'downgrade' these wines to DOC Nebbiolo wines, selling normally at a fraction of these icons. But he continued to fetch higher prices because of the market acceptance. It was only in 2013 when he handed the day-to-day running of the business to his children Gaia, Rossana and Giovanni that they decided to bring the wines into the Barbaresco fold and got the appellation DOP (Denominazione Originata e Protetta di Barbaresco.)
Sori San Lorenzo with food
For New Year's Eve last Saturday, I decided to stay home and open a special bottle for dinner. Out of the two bottles of different vintages I possess of this first Single Vineyard wine , I decided to open the younger Sori San Lorenzo 2011 stored in my cellar for the last 6-7 years.This top Piemontese Grand Cru wine was ready to be consumed after an hour of decanting.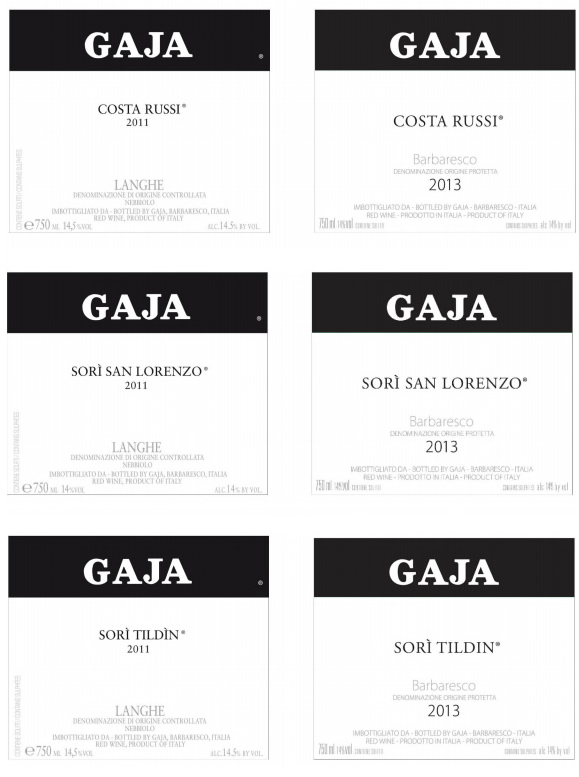 Since I am a vegetarian (Pescetarian, actually- I do eat fish and seafood occasionally), I had to plan a dish that would go well with this wine too. For a simple home cooked meal, my wife decided to make Lasagne with soya granules. For the rest of the family, it was minced mutton meat-like in a Bolognese sauce that was the main differentiating ingredient.
Both the dishes were delicious and perfect matches for this balanced and elegant, feminine wine full of complexity and long after-taste. Bouquet was so pleasant and lasting that even in the empty glass later I could still nose the bouquet for minutes. The colour had turned lighter chocolate colour. Cherries abounded in the elegant bouquet. The Flavour was full of black and juicy cherries dancing on the palate with shades of coffee and sweet spices lurking in the background with minerality. The harmonious wine was full of grace and charm.
Incidentally the 1989 label of the iconic Sori San Lorenzo on which the book is based, sells today for Rs. 71,000. -whereas the 2011 is priced at about Rs. 30,000 (Source-Wine-Searcher) + taxes in Europe. The wine was fine after decanting but still has years to go before it will reach its peak.
A great wine and food match for a simple meal elevated many notches, thanks to Sori San Lorenzo 2011.
Happy New Year to all our readers!.
Also Read : Gaja Back to Barbaresco Roots
Subhash Arora