Robert Joseph: India could produce Great Wines one Day-Part 2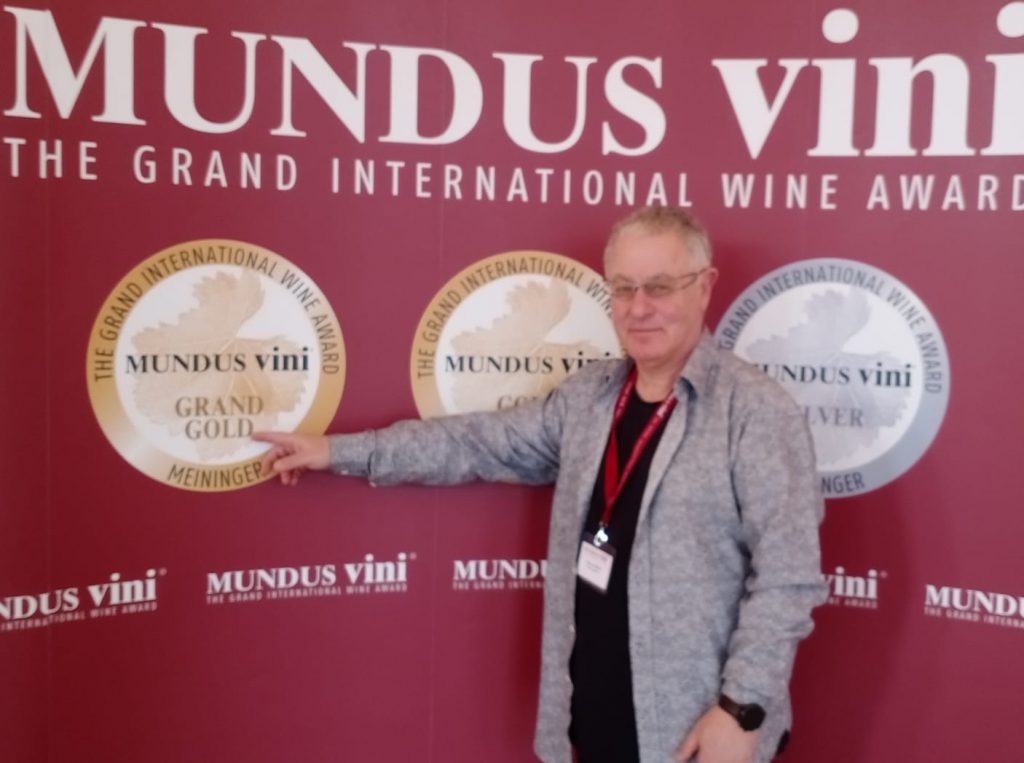 Posted: Tuesday, 14 March 2023 17:48
If you Like this article, please click
Robert Joseph:

India could produce Great Wines one Day-Part 2

March 14: Whereas in the previous Part-1 we focused on Robert Joseph's views on the Indian market, I also asked him wine related questions like wine and Food, wine and health and wine competitions and ratings and global wine trends, writes Subhash Arora who tried to found out how he used decades of his wine knowledge to make best business medal for Le Grand Noir wines and make it a very successful venture in the highly competitive world of wines .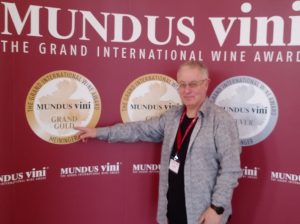 Wine producers are known to focus only on what they produce and the quality but do not make efforts to produce what the market really wants. It is extremely important to gauge and give the consumers what they really want to make good sales across the world, says Robert Joseph who took his own business from scratch in 2005 to around 3.8 million bottles, now being exported to over 60 countries including India, a tough market.
Give them what they want-don't try changing tastes
Wine makers put too much emphasis trying to change consumer tastes which may not be the best business strategy. Giving his own example, Robert says, 'we make 15 wines in Languedoc. Our Le Grand Noir Viognier is as good as Chardonnay in quality. But we cannot sell it as easily as Chardonnay. Typically, people unfamiliar with the name Rkatsiteli or Mtsvane as grapes from Georgia do not buy big quantities of these wines,' says Robert who consults with several Georgian wineries.
Also Read : WBWE Connect: Wine Guru Robert Joseph shares insight about Wine Future
Robert talks about the internationalization of tastes with popular flavours in the imaginary Häagen-Dazs cabinet which has Cabernet Sauvignon, Chianti, Chardonnay, and Pinot Grigio as some of the flavours- implying that these are liked across the board from Denver to Delhi or Manchester to Mumbai. New flavours are added regularly. Chocolate and mint are new flavours; Prosecco and Malbec have also joined in recently. Explaining the customers' choice, he explains that people are drinking Pinot Grigio in Delhi for the same reasons as in London.
We wine people hate oaky and buttery wines. But Bread and Butter Wines in Napa sells 1.5-2 million cases of these wines annually. Their red wines have a lot of sugar which Americans love. Therefore, who are we to change their taste? Only a few people in the US or UK might like to change to dry wines. Vindaloo and chicken masala are UK dishes that the Brits love because they are the hottest foods and considered a macho thing. Therefore it is more a fashion thing and is not about chilies alone. Vindaloo are more popular with men as it is hot. Clever businesses are saying they will do what customers want.
Also Read : Robert Joseph: The Future of Wine has Changed
Wine lakes and branding
'South of Italy, France and La Mancha (Spain) used to make cheap wines that were known as wine lakes as a lot of them could not be sold and had to be distilled. But from 2012 their quality improved a lot. Tim Atkins MW has written a lot about these wines. Even I wanted to make Bordeaux branded wines like Gran Noir but the Bordelaise had attitude problems so I let go of the idea, he says stressing about the need for a brand for Bordeaux,' says Robert Joseph whom Arora had nick-names as Enfant Terrible, several years ago.
But what about the Mouton Cadet launched by Baron Philippe de Rothschild in 1930? 'The Baron was keen to bring the richness of the prestigious Bordeaux region to a wider audience. However, Mouton Cadet was genuinely produced in a small quantity and did not purport to be big and hence an influential brand. Bordeaux needs a global brand. A Moet Chandon of Bordeaux would be a big success as a brand today in Bordeaux where lower-end wines are a disaster today,' he asserts.
Also Read : From Archives (2006): IFE-2006 – Robert Joseph decries French influence in Indian wine making
Making of Le Grand Noir
So what is the story about the success of his winery Le Grand Noir? Robert Joseph tied up in 2005 with a British winemaker Hugh Ryman settled in France since he was a teenager and Kevin Shaw, a fashion designer who has designed the chic labels of Le Grand Noir. 'We work exclusively with a 1200 member-cooperative owning 6000 hA- one of the biggest land owners. So we never have to go out of 'the family of growers' for our requirements. We started with a Cab-Sauv blend as it was popular in Bordeaux Chateaux and a Chardonnay/Viognier blend. Ryman is a winemaker- gifted with art in blending and an enologist of terroirs- so we make Vin de Terroir. Each of our wines is from 3, 4 or from 5 different terroirs.' https://www.legrandnoir.com/
'We have always listened to our distributors in all countries including Rajeev Samant, (Founder CEO of Sula Vineyards, one of his importers- India) and ask them what they would like from our wines. Eventually, the same wine is shipped to all customers across the globe but we incorporate as much of their wish in a wine as possible, with 15 labels in our portfolio and everything in our winery being about what we can produce and sell'.
But how about the entry level, slightly watery Pinot Grigio wines selling in India in a big way, I ask? 'There are many wines that I do not like to make or drink but I don't want to eat many foods either. Light Pinot Grigio you are talking about, is drinkable and easy, like beer. All wines should be made with this philosophy if it is popular with the customers within some constraints. As an example, if we make some 'no- alcohol' wines we need not wait to craft it till its quality becomes comparable to Dom Pérignon! It might never even achieve it-so it should be drinkable.'
Robert believes in always asking two questions when it comes to wines- Why and Why Not?! And that is part of their philosophy as well.
Also Read : Passing By: Robert Joseph of Le Grand Noir French wines
Wine competitions and Ratings
Wine competitions are important as they give a marker to choose a label when the customer is not knowledgeable about that label, winery or sometimes even the country of origin. To respect a wider choice, we have panels from different countries (markets) in wine competitions these days. When I was mostly a critic, I would be giving my views alone. I used to say that Pinot Grigio was rubbish! But many people like that rubbish. It is like the Brits should have not voted for Brexit. But they did! Whether we like it or not, we must work within these parameters now. Tim Atkins (the much focused Master of Wine from the UK) does professional tastings of wines from several countries regularly. People who know him will gladly go by his recommendations but those who don't know his work may ignore the Ratings.
'Pasquera in Spain owes a lot to Robert Parker who rated it as Petrus of Spain. These competitions help us sell 3.8 million bottles annually'. Happy with the performance of his wines in India, he concedes, 'I used to think about making good wine but did not understand how to put price on them. It did not matter how many books I had written'. He also adds, 'distribution is the key for selling. If Netflix shows my movies on OTT, it's good for the business. A lot of hard work and talent may have gone into making wine but only if we have good distribution, and the product is good, will it sell well as is happening in India.'
'We also need to understand that the variety of alcobev products available to consumers has increased. In 2023, the range of beverages is expanding. It could be Kombucha or cider tasting apples, for example, among several other categories of spirits like Gin, Whisky, Vodka, Rum, Tequila or the parent Mezcal.
Food and Wine Match
Robert believes too much emphasis is placed on food and wine matches. 'In restaurants one cannot order appropriate wine for each dish. In banquets, the same food is served. Most people drink wine as a choice. So you can serve a couple of wines. But what if you want a sweet wine with a steak? To sort out that problem we put 4-5 different wines on the table, at least in my house, where there are always some opened bottles in the fridge; these last for a week though they lose a bit of their character after opening. Food and wine is a very evolving process. So I don't like to give too much importance to food and wine pairing.'
Wine and Health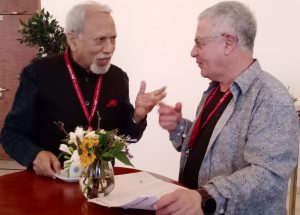 It's a very hotly debated topic these days with studies showing some negative effects even with a sip of wine and alcohol. I get very angry when wine people say doctors are anti-alcohol. It's fine when they tell you to eat well or not smoke. But when they say that wine or alcohol can cause cancer we get upset and say the doctor is anti-alcohol. We know alcohol is poison. Resveratrol in wine is touted to be unique as an oxidant. But you need to drink hundreds of bottles to get the desired benefit. Moreover, we also don't know how bad is stress for health and how useful wine is as a stress reliever.' An interesting observation, that.
I believe that drinking comes with risks. Dating has risks, walking on the road comes with risks. But in 2023, we are aware of such risks. If your parents smoked 100 cigarettes a day but lived long without cancer, you are probably ok with smoking. It's the same with drinking wine- it is related to cancer and if you have a history of cancer in the family it is best to avoid drinking alcohol. But if you have cancer risks and want to die young, you should be allowed to drink; it's a personal choice we make.'
Also Read : Counter Point- ROBERT JOSEPH –Enfant Terrible of Wine Industry
Dry January
He is a great supporter of Dry January which is getting more popular every year in the UK and spreading to other parts of the world. 'It helps one find out if one is an alcoholic, the definition of which is difficult and most alcoholics would hate to admit if they are alcoholics. Dry January is a good way of finding out whether it is a habit or dependency. I am fond of tea so it is a habit but I don't depend on it. The idea of Dry January is getting popular in the UK – some people are carrying on in February too. Personally, I get very angry when the media scoffs at the idea.'
For Part 1 of this 2 Part series, please click
Robert Joseph:India could produce Great Wines one Day-Part 1
Subhash Arora