Star Interview- Mattia Antonio Cianca DipWSET at Vinexpo Mumbai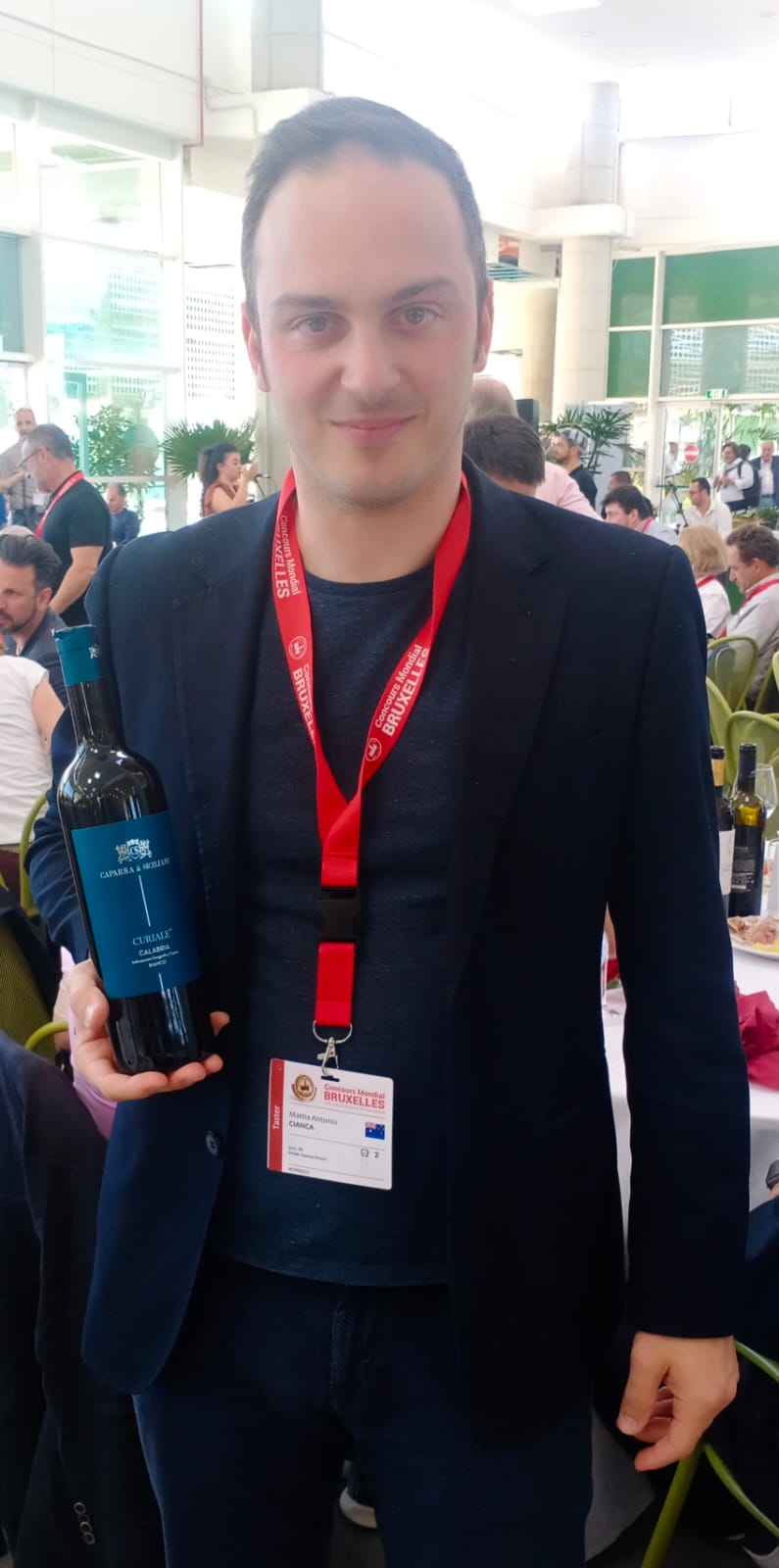 Posted: Sunday, 14 August 2022 08:32
If you Like this article, please click
Star Interview :

Mattia Antonio Cianca DipWSET at Vinexpo Mumbai

Aug 14: Mattia Antonio Cianca DipWSET is the Best Sommelier of Italy 2019, who is participating at Vinexpo Mumbai with his project partner Amrita Singh from  DipWSET from Bordeaux, and also conducting a Masterclass on 18th August where he will present Italian wines from top DOCG Appellations and represent wines and spirits from over 10 Italian producers at their Stand 'Selezione Vini Italiani', writes Subhash Arora who interviewed him in order to present him to the wine aficionados across the world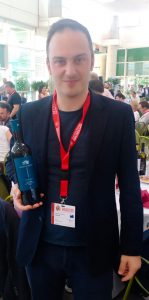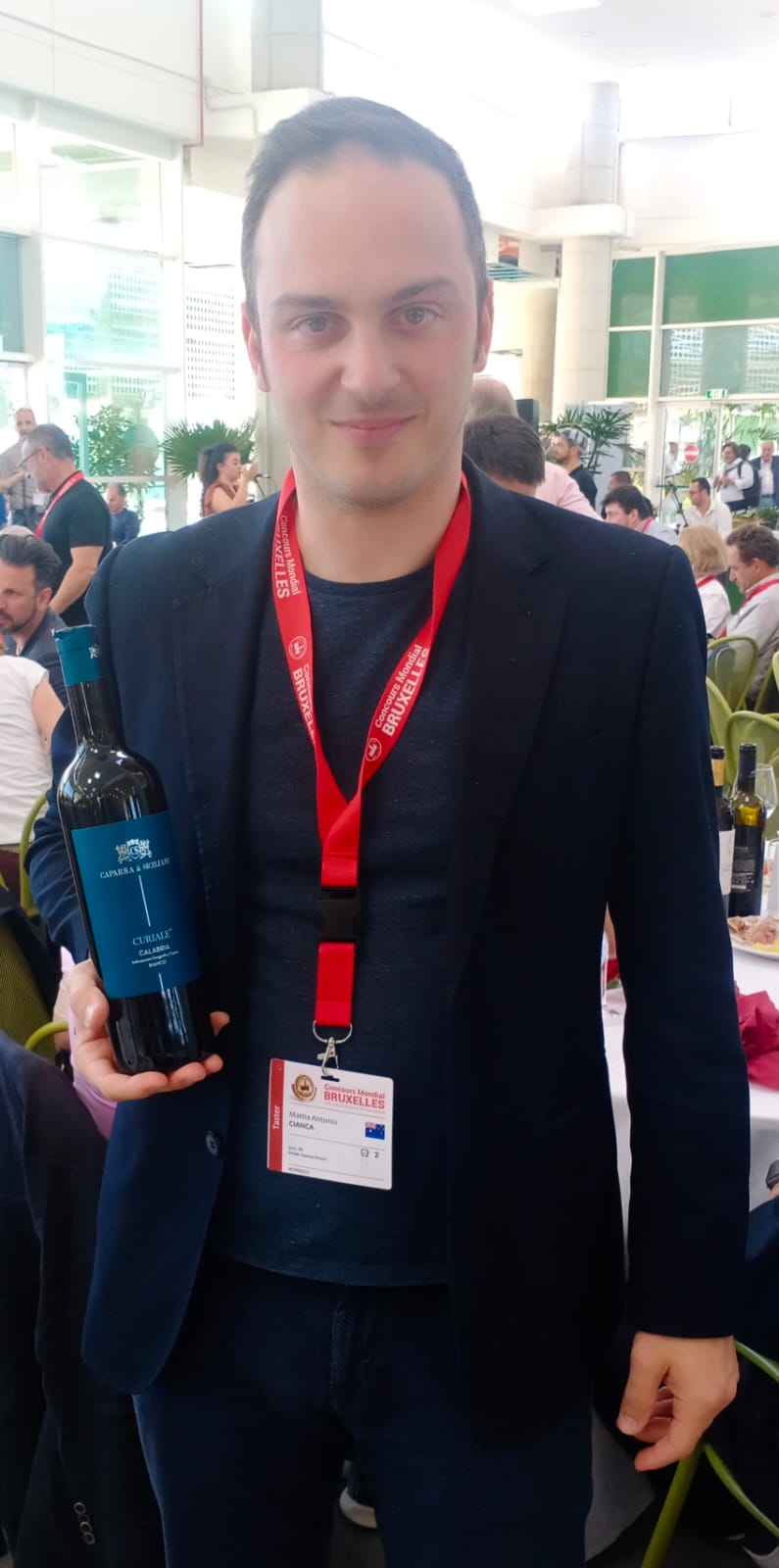 I met Mattia Antonio Cianca DipWSET in Calabria, Italy a few months ago, where I had gone to judge at the Concours Mondial de Bruxelles and attended his Masterclass on Calabrian wines. I was very much impressed with his knowledge about the regions wines which are not even well-known in Italy. His command on English language (which I learnt later is due to him spending a decade in Australia where he also won the Best Sommelier of Australia in 2017) was exceptional for any Italian.
What impressed me was his zeal to learn more and try to get his MS and the humility in his approach which the late Gerard Basset MW MS used to put on top of everything else besides of course, quest for more knowledge.
I convinced him to conduct a Masterclass on Italian wines at Vinexpo Mumbai and after talking to his project partner Amrita Singh DipWSET from Bordeaux, they decided to participate in the Show with their Stand and voila-they are showcasing wines from 10 wineries in Italy in the first attempt.
I decided to interview this Rising Star who is the Best Sommelier of Italy and is on his way to compete at the ASI Best Sommelier of the World 2023, where he will represent Italy. Here is the interview:
Enamoured with wine
At the age of 14, I began working in Rome as a waiter while attending my hospitality school in Rieti. Although I was trained as a Chef, I had a soft spot for serving and being with people in the dining room, so I chose to work at the front of the house. I worked in Italy until I was 21.
Move to Perth Australia
I understood the importance of learning a second language properly, so I decided to work and travel in Australia for a year. I didn't expect to stay for eleven years and even less that I would fall in love with wine. In fact, my wine career started at a restaurant in Perth called Galileo Buona Cucina in 2011.
I'd happily admit that up to this point, my knowledge and experience with wine was zero.
Looking at the extensive wine list of Galileo I was embarrassed by how many Italian wines were listed and how unprepared I was. This is where my education began, with the WSET course in the beautiful region of Margaret River. This course opened up a space in my brain that I didn't know existed. The more I discovered, the more I wanted to discover, in fact after completing the third level I decided to move cities to continue my studies.
Life-changing Melbourne  
In 2013 I moved to Melbourne where the world of hospitality is of a whole different level, and while starting the two-year program of the WSET Level 4 Diploma course I took the position of Sommelier at Attica Restaurant, considered the best restaurant in Australia for years and in the top 50 in the world according to the 50 best guide from San Pellegrino.
This is the place that changed my life. Working in contact with famous chefs, other important sommeliers and experiencing the unique freshness of local produce doesn't happen every day. The standards were very high and there was a lot of pressure, not to mention that the dining room manager at the time was the Best Sommelier in Australia.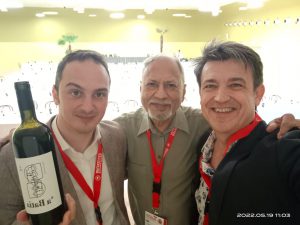 This experience lasted almost four years (2 as a sommelier and 2 as Head Sommelier), at the same time I graduated with level 4 of the WSET Diploma and started my journey through the Court of Master Sommeliers.
Between 2015 and 2016, I completed the first three levels of the Court of Master Sommeliers and won the title of Australia's Best Young Sommelier.
In 2017, I started working at the famous restaurant Dinner by Heston Blumenthal. Here, handling a classic wine list of over 1200 labels and working with professionals from around the world greatly enriched my skills and allowed me to continue learning. This experience was crucial to achieve the title of Best Sommelier of Australia 2017 and the Gold ASI Diploma.
It is difficult to sum up 11 years of life in this country that never ceases to surprise, in a few lines, especially when I was called to represent the country in international events and competitions in Japan, China and Canada.
In February 2019 I was called to launch the premium Wine Bar of Cortina d'Ampezzo Alexander Il Gusto Antico, which is no longer operating due to Covid. 2019 was another important year as I won the title of Best Sommelier of Italy 2019.
MW, MS. Best Sommelier of the World
I am currently a Master Sommelier candidate and I will sit the exam this coming October in London. This is my 4th attempt, I have passed the service and theory parts during the first three years, but in October I will have to sit the three exams again.
In February next year I will be representing Italy in the ASI Best Sommelier of the World Competition where nearly 70 candidates representing 67 countries will meet during 4 days of high-level tests.
Master of Wine is a path that I am considering, but honestly I would like to finish the MS qualification first.
Your current business
During the first lockdown I had many requests for collaborations and consultancy, so I decided to move to Bordeaux and start my own business with the Bordeaux-based company offering different wine-related services. Let's say the main two activities are: export management and barrel trading, but there are more including importing Italian wines into France, digital content creation, education, and exclusive luxury experiences.
Export management
Over the years I created a selection of European producers, mainly from France and Italy and I represent them in different markets. Of course, Australia is the country with more connections, but I am working well also with different importing partners around the world. Recently I introduced some artisanal spirits as well and hopefully India will be the next successful project.
Barrel trading
This is the most unexpected service I could have possibly thought of- searching freshly emptied barrels from wine producers in order to be used by distilleries around the world for their whisky, rum or tequila ageing.
It is very fascinating how the same knowledge and skills acquired as a sommelier can be applied for the barrel industry. The history of the producers, the provenance of their wines and all the very specific details sometimes I was explaining to customers in a restaurant when recommending a bottle, now can be applied when recommending barrels.
When inspecting the barrels, it is very important to write descriptor of the aromas from within the barrels and those found in the bottled wine.
Italian wines in France
Living in Bordeaux certainly helps, but to sell foreign wines in a country like France is not that easy. However, what we offer is a very well selected portfolio of small and sustainable producers that are never been imported before. Also, conducting several tastings and training sessions, is helping us in receiving great feedbacks from restaurants and wine shops across the country and we look forward to introducing new producers soon.
Vinexpo India and your expectations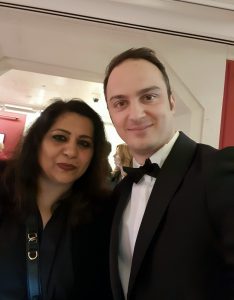 I was happily surprised to see Vinexpo coming to India. I believe in the potential growth and development of the wine sector and it is thanks to events like this that results can be achieved. This is why, together with my friend and Project Partner Amrita Singh DipWSET, I decided to take part in this edition and to bring some of the finest Italian producers, and also conduct a masterclass and tasting. We have high expectations and great hope, we believe quality buyers and industry professionals will attend the fair and it could be the beginning of new long term relationships.
Participation in future editions like Vinexpo Delhi and beyond
We are planning to participate in the future editions and have already indicated to the organisers of our interest in Delhi edition with more wines from Italy and France. Of course our future strategy depends on the experience of Vinexpo Mumbai and then Vinexpo Delhi in December 1-3.
On importing wines from India for Italians and French merchants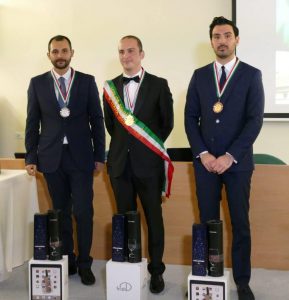 Traveling through India for the first time will definitely give me an idea of the overall quality and diversity of Indian wines. Importing into France and Italy could be an option and could be perhaps helpful for Indian restaurants in Europe.
Your advice to budding sommeliers
Never stop being curious, never assume, never lose humility. I really believe in sharing knowledge and collective growth. Of course, everyone has different learning methods and approaches, but to be able to improve on a daily basis, we need to accept the fact that we can always learn from others in any situation. Be open minded and risk a little!
Career options for a Sommelier in India with WSET/ CMS training
I believe these qualifications could help setting the standards for quality restaurants and hotels when recruiting. I see sommeliers coming out of WSET and CMS training suitable for senior positions and with the ability to train more junior staff members.
Subhash Arora
Come visit their Stand- Selezione Vini Italiani and taste wines and spirits from over 10 Italian producers, at the Vinexpo Mumbai to be held at the Leela, Mumbai. Also, attend Mattia's Masterclass on the 18th of August at 3-4 pm where he will conduct tasting and give insights on prestigious appellations – Gavi di Gavi, Chianti Classico, Amarone, Barolo and Brunello di Montalcino. 
For details, write to vinexpoindia@delwine.com-editor
If you Like this article please click on the Like button