CMB 2023: Casa Santos Lima most Awarded Winery in 30 Years at CMB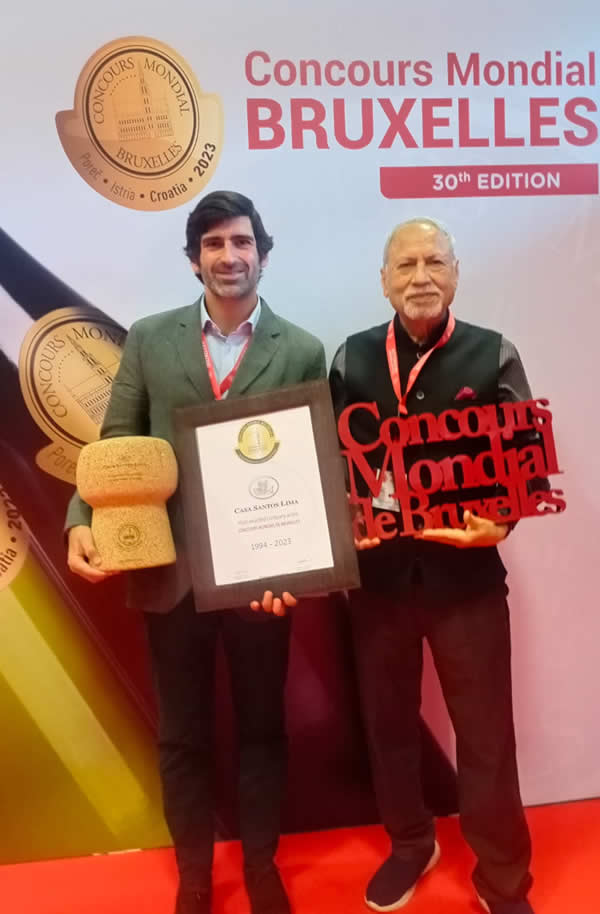 Posted: Tuesday, 30 May 2023 06:13
If you Like this article, please click
CMB 2023:

Casa Santos Lima most Awarded Winery in 30 Years at CMB

May 30: Casa Santos Lima, the well-known winery near Lisbon in Portugal was awarded Recognition for the maximum number of medals won cumulatively at 30 editions of Concours Mondial de Bruxelles (CMB) since the inception of the competition in 1994, bagging over 300 medals in 1994-2023, writes Subhash Arora who has been judging regularly at the Competition since 2009, has twice visited the winery in Alenquer and has always believed the wines were a good quality great value for money wines from India.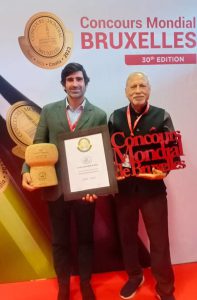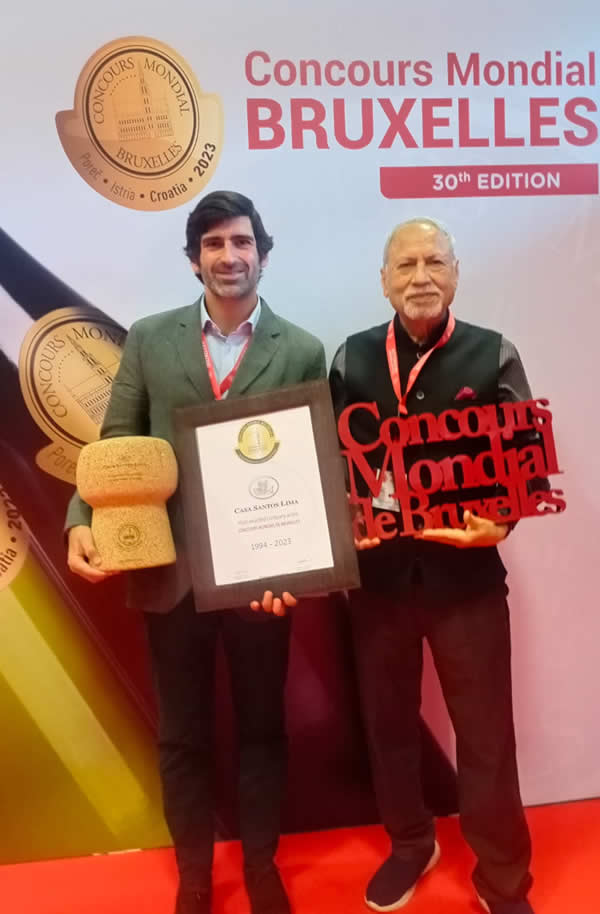 José Luís Santos Lima Oliveira da Silva must have been a very happy Portuguese, a couple of weeks ago when this owner of Casa Santos Lima Winery heard the news that the family- owned company, one of the largest in this category in Portugal had just been awarded. Recognition as the most awarded winery at the 30th edition of Concours Mondial de Bruxelles. The competition started in 1994. The grand total of medals won during 1994-2023 was over 300, as Thomas Costenoble, Managing Director of the Award confirmed to me.
Thomas had just announced the Award that was handed over to Manuel Carvalho the Winemaker at Casa Santos Lima who was present at the Competition as a judge and accepted it with pride on behalf of the winery and his super-boss, José Luís.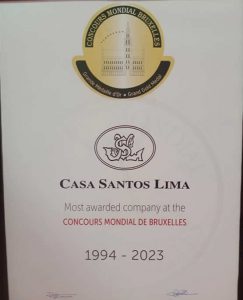 The company had annual production of the equivalent of over 16 million bottles in 2017 when I visited the winery in Alenquer, 45km north of Lisbon. It also owns properties in Algarve, Alentejo, Vinhos Verdes and Douro and makes excellent value for money wines. I visited the winery in 2017 and did an extensive wine tasting with José Luís with 35 bottles opened. Decidedly, it was the highest number of wines I have ever tasted in a private tasting in a rather short time. This simply shows the passion he has for sharing wines with friendly visitors.
I remember that at Concours Mondial Bruxelles 2017 held at Valladolid where I was also one of the over 300 international judges, Casa Santos Lima had won a total of 26 medals, including 16 Gold medals and 3 Grand Golds, the highest possible Award at CMB.. It was the most awarded Portuguese producer at the prestigious international competition that year too.
I hand visited the winery again in 2018 when I organised the visit of a couple of wine connoisseurs from India attending a Conference near Lisbon. When he learnt that I had also decided to join the visit, he made it a point to come to the winery as a gesture of goodwill even though he had other engagements. A suave and elegant man with an aura of aristocracy around him, he has a policy of hoisting the flag of the country of the visitor outside the winery as he did on both these occasions.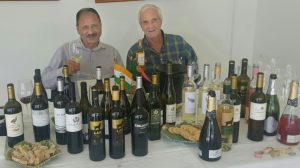 The history of the winery goes back to the late 1800s when his great grandfather Joaquim Santos Lima was making wine in bulk and also exporting in a big way. It was in 1996 that José decided to bottle the wines. He had replanted most of the vines in 1990 using contemporary agricultural techniques and modern production processes.
José admits he became successful in exports, starting in the UK even before his wines became popular in Portugal. 'I was lucky in the UK. OZ Clarke (a highly respected senior wine authority ) was doing a program on BBC in 1995-96 and came here to taste our wines. I had not even met him then. He really liked our wines,'
One is sold on the wines the moment one sets eyes on the beautiful vineyards that look really manicured. In a blind viewing (without knowing the vineyard location), the judges can easily go wrong by scoring it as a Tuscan vineyard. At an altitude of 110m-250m on mildly rolling hills and well- manicured, they are there as far as your eyes can see. For action oriented visitors, there are a few areas enough to raise your adrenaline levels. I said it then and I would say it again…and again: Casa Santos Lima has the potential to become one of the best wine tourism destinations.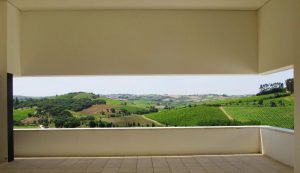 Unfortunately for the Winery and definitely for Indian wine lovers, two of their there dozens of labels imported in India by Prestige Wines and Spirits (now shut down) could not hit off well with consumers in India due to the perceived prejudice against Portuguese wines (in fact, they are generally overwhelmed with the incomprehensible, unpronounced names of the grapes yet).. With Covid and downing of shutters by the importer, Indian consumers have lost an opportunity to try out many of the quaffable wines at affordable prices that can well compete with Indian wines despite the heavy taxes.
With several new importers betting long on the bright future for value-for-money imported wines, this is still a great opportunity to check out their wines. The winery would do well to participate in some international wine shows like Vinexpo India to reach out to distributors, on-trade and retail consumers. And add to their market share of the imported wine market. There is a lot of scope to make their mark in the wine tourism destination.
Meanwhile, delWine and Indian Wine Academy congratulate Casa Santos Lima and its owner José Luís Santos Lima Oliveira da Silva for achieving an enviable feat at one of the biggest (10,000+wines) and most prestigious travelling international wine competitions- Concours Mondial de Bruxelles.
Also Read: Portuguese Wineries: Casa Santos Lima in Lisbon
Subhash Arora