India becomes biggest Whisky Importer despite heavy Taxes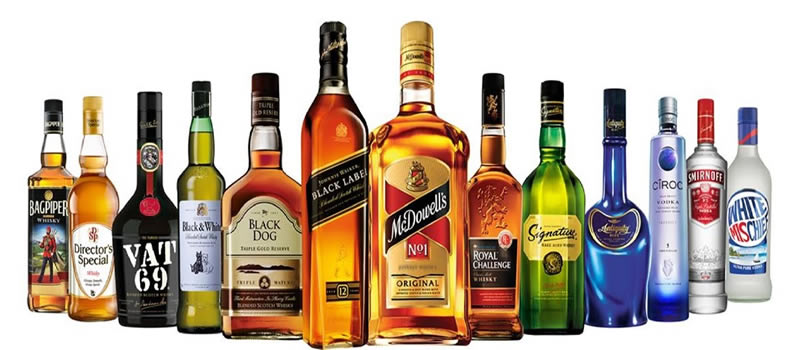 Posted: Monday, 13 February 2023 16:17
If you Like this article, please click
India becomes biggest Whisky Importer despite heavy Taxes
Feb 13: Despite heavy import duties of 150% on Scotch whisky and the continued clamour for reduction of duties by Scotch Whisky Association and Indian importers, and with the UK focusing on the ongoing talks on India-UK Free Trade Agreement, India has become the biggest importer by volume of Scotch whisky in 2022, displacing France, writes Subhash Arora.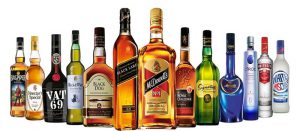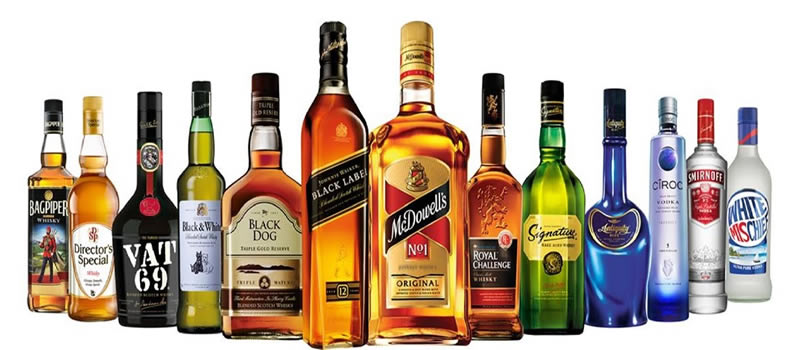 India is known 'to consume more Scotch whisky than produced in Scotland (taking the spurious Scotch sold in India also into consideration)' in the trade circles and cocktail circuits; but in reality India has overtaken France to become the UK's largest export market of Scotch whisky in terms of volume, with a 60 percent spike in imports in 2022 over the previous year, as reported by the Scotch Whisky Association (SWA), in a news report by PTI through several syndicated newspapers.
SWA claims that the Indian Scotch market has grown by more than 200 percent in the past decade (comparable to the growth in the imported wine segment during the same period-editor). SWA adds that despite the jump in volume Scotch whisky makes up only a fractional 2% of the total Indian whisky market due to high tariffs. Negotiations are underway for the UK- India Free Trade Agreement (Treaty) where the UK has asked for a heavy reduction in these high duties. The talks are now in the seventh round of negotiations and are on a fast track and the FTA is expected to be signed within 2023.
India imported 219 million standard 700 mL bottles of Scotch compared to 205 million bottles last year. The value of the Indian market for Scotch imports was £282 million making it fifth largest importer by value, behind France, Singapore, China and Taiwan. The value imports were higher by 93 percent than in 2021. Interestingly, the Asia-Pacific region also overtook the European Union (EU) as the industry's largest regional market, with double-digit post-pandemic growth seen in Taiwan, Singapore, and China besides India.
"During a year of significant economic headwinds and global supply chain disruption, the Scotch Whisky industry continued to be an anchor of growth, supporting investment and job creation across Scotland and the UK," said SWA Chief Executive Mark Kent.
"By reducing tariffs through the UK-India free trade agreement, continuing the duty freeze in the March budget (of UK), and ensuring the industry's continued ability to advertise our world-class product in our home market, the Scottish and UK governments can count on the Scotch Whisky industry to reinvest its success across the UK," Kent said reportedly.
Overall, 2022 saw solid growth in Scotch exports around the world, with the US holding on to its topmost position as the largest market by value at £1,053 million. The total export value of Scotch whisky – one of the UK's biggest exports was up 37 percent by value to £ 6.2 billion.
UK Trade Minister Nigel Huddleston has set sight on £1 trillion exports to India by 2030, with Scotch as one of the primary segments. "It's essential we continue to support the industry as it expands into new markets thanks to our new trade agreements around the world such as CPTPP (Comprehensive and Progressive Agreement for Trans-Pacific Partnership) particularly in India, according to Moneycontrol which attributes 59% of exports to Blended Scotch Whisky, with Single Malt making up 32 percent of all Scotch whisky exports by value.
Guirec Danno, Managing Director Asia Pacific (APAC) operations of Distell, the largest alcobev company in South Africa. They export whisky to India through Aspri Spirits and Wines, He says, 'The Indian economy is developing rapidly and the middle class is expanding at an unprecedented pace with millions of new consumers emerging every year. This is why the Distell Group that also works in the whisky segment considered expanding its operations in India."
Sharing details about Scottish Leader – a whisky brand imported by AWS Global as joint holders of the brand with the Distell Group, Danno says the whisky is already available in 15 Indian states, including Telangana, Karnataka, Maharashtra and Delhi.
'India is the largest whisky market in the world which is mainly dominated by domestic brands. He puts imported whisky in a small but very dynamic category (his estimate is 3-4%) growing at a fast compounded rate of over 20% in the past five years, and expected to go even further.'
Riding on Millennials
Danno feels it's a new era for whisky consumption in India and often considered to be an aspiration drink for millennials who are either novices or entering the category due to their experiential nature and a desire to express themselves with their individual choices.
"When we conducted a survey around consumer trends for scotch whisky in India, we found out that the consumers were keen on exploring new and modern ways of consuming it rather than preferring the stale and old ways of consuming the same," he said in a recent interview with a trade magazine BestMediaInfo.com.
Sumedh Singh Mandla, CEO of Mumbai-based AWS Global and VBev concurs with Danno. With the company's vision of getting new trends to the country and working with like-minded brand partners to grow the market share by thinking ahead of the curve, he sees trends changing fast in India with a spurt in people from various sections of society traveling abroad and their belief that it is an aspirational alcoholic beverage. Incidentally, primary target audience of Scottish Leader is younger consumers or millennials and not the traditional age groups of 35-50 years, in which the drinkers are often hooked to a particular brand and do not want to experiment with a new label.
It would be interesting to see the growth trends in the wine segment for imported wines as compared with imported whisky in future years.
Subhash Arora