Vinexpo Mumbai 2022: Camaraderie & Premiumisation on Show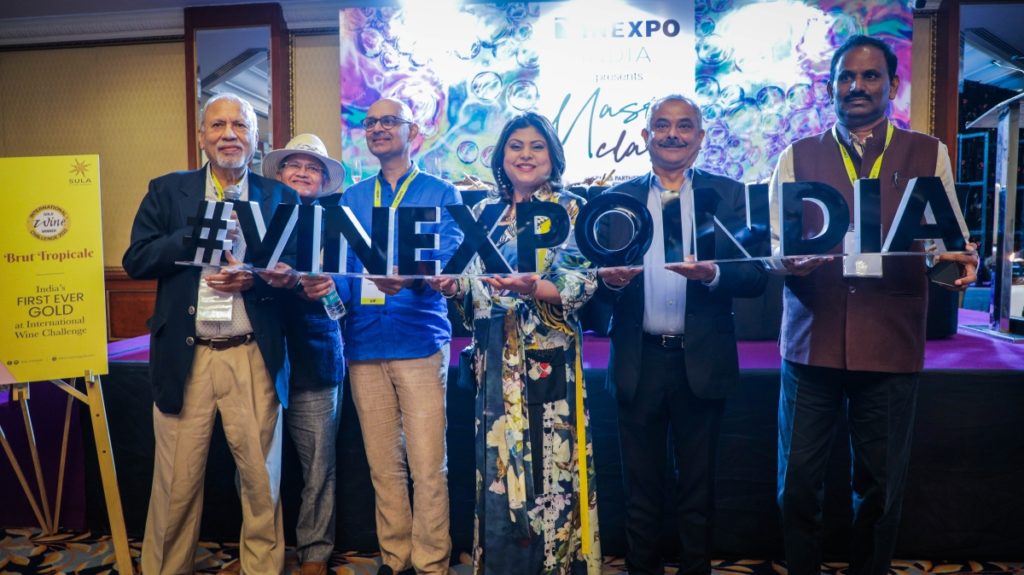 Posted: Thursday, 08 September 2022 13:12
If you Like this article, please click
Vinexpo Mumbai 2022:

Camaraderie & Premiumisation on Show

Sep 08: The second edition of Vinexpo India was held on 18-20 August 2022 at The Leela Sahar in Mumbai. Ruma Singh DipWSET, founder of 'Between the Wines' and the Guest Writer presents a virtual walk-through and in-depth of the Show with a special focus on the Keynote Address by Rajeev Samant, Founder CEO of Sula Vineyards and her impressions of the maiden edition if the Show in Mumbai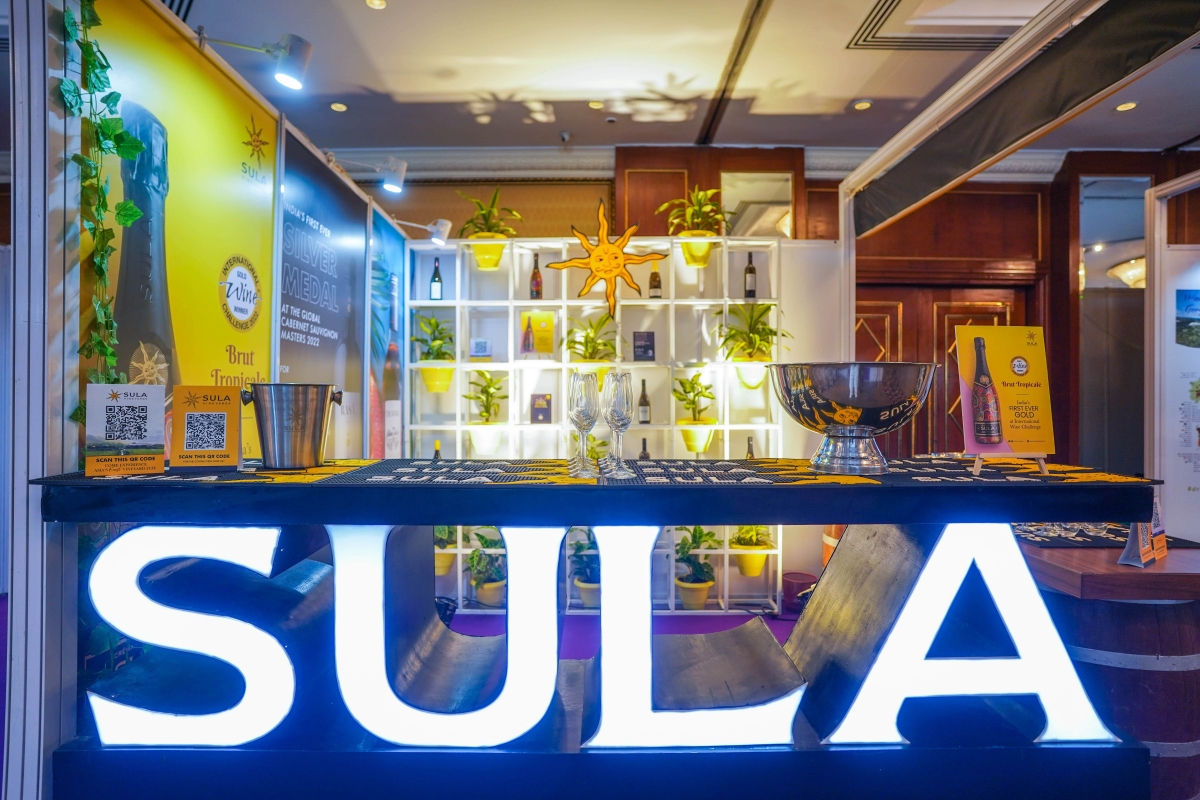 Day One of Mumbai's first Vinexpo. There was a palpable buzz in the air in the grand ballroom of The Leela Mumbai as crowds gathered to hear Sula Vineyards' founder Rajeev Samant deliver his keynote address. Samant, whose company had created a stir in the industry when it announced its intentions to go public recently, struck an optimistic note in his speech. He described the last 18 months as 'Heady Times' for the Indian wine industry, with "a real bounce back in wine consumption in India, especially consumption of Indian wines…. we have seen strong double-digit growth across categories, across states… and strong growth in Maharashtra, Karnataka, Telangana, Haryana…"
Indian wine to the fore
Industry veteran and expert Subhash Arora, advisor and conference chairman for Vinexpo India, acknowledges that Samant is an eternal optimist. "So am I," he adds. "He spoke of the positive growth and also the pressure that upcoming free trade agreements with Australia and EU would put on (domestic) Indian wine sales in future."
As premium Indian wine is showing a marked uptick in quality, Arora believes that Indian producers need to participate more in international wine competitions to get an international 'stamp of approval' for their wines. Referring to Sula's latest medal – the first-ever Gold for their Sula Tropicale Brut NV at London's International Wine Challenge 2022 – he said such confirmation of steadily improving quality had resulted in bigger crowds (of wine professionals) at the stands of Indian wine producers.
But there is a far more practical reason that hope springs eternal in the breasts of stakeholders of the Indian wine industry. Despite being bound by crippling taxes and an opaque system of distribution, the industry (including both domestic and imported wines) is growing at a brisk rate. Sula's industry report dated June 2022 prepared by Technopak refers to growth by value of 18.3% between 2014-2019, and a projected annual growth rate of more than 14% between 2021 and 2025. In the wine world where there is a constant struggle to achieve volume sales even in mature markets, these figures have sparked no small excitement.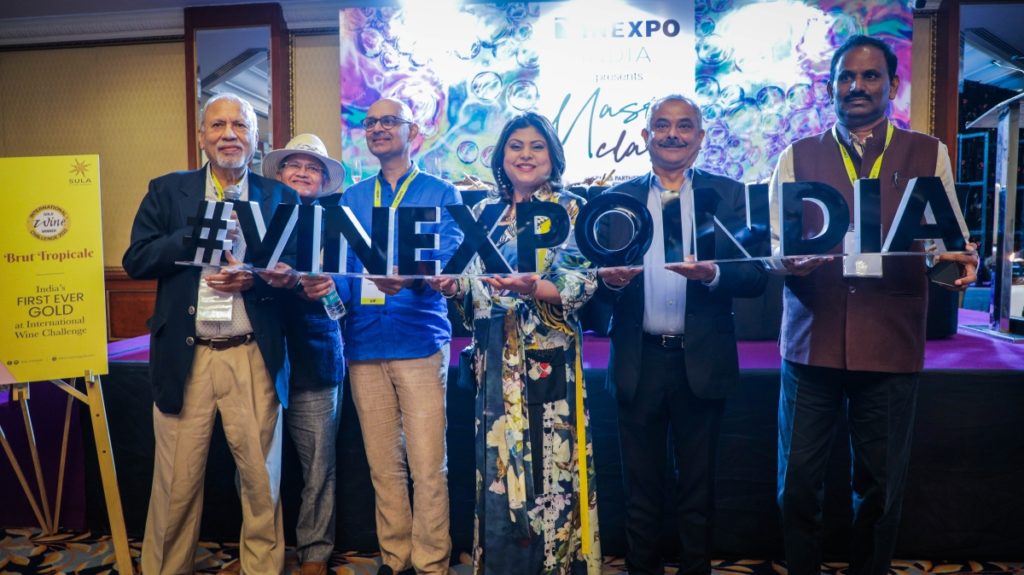 Creating a buzz: Top London wine club 67 Pall Mall's owner Grant Ashton was spotted at the venue, taking a keen interest in the people and proceedings. Something exciting brewing for Indian wine lovers?
Small, but growing apace
This edition of Vinexpo saw 2000 visitors – trade professionals including producers, educators, media and importers) over the 3 days of business. A modest start in comparison to Vinexpo Paris 2022 which saw 2,864 exhibitors and 25,739 trade visitors, which included 28% of international visitors from 109 countries. Nonetheless, the level of enthusiasm among attendees was apparent. The relatively cosy ambience (12,000 sq feet) made the atmosphere party-like and there was much clinking of glasses and hugging among wine industry professionals, many of whom had met after three years. Arora explains. "On the afternoon of the last day, there was a very large crowd present, which I haven't seen at any of the international wine shows I have visited. There, the exhibitors would start packing up at 3 pm on the last day. Here, visitors continued to throng the venue even at 5 pm on the day it closed."
The Italian Connection
Among the 20 exhibitors, the majority were domestic wine producers and companies while a handful was international. Among the latter, Agriment Italia, representing over 50 Italian wineries showcased a range of Lambrusco from Emilia-Romagna's Cantina Di Carpi E Sorbara, along with Moscato d'Asti – both eminently suited to a beginner's palate – and wines from grapes like Brachetto and Barbera – relatively unusual to find in India. Kiran Malasure, Agriment Italia's India manager spoke of the high level of interest in and knowledge about Italian wines. Several Indian importers had stopped by to taste samples and talk business, although the conversation inevitably veered to Indian state taxes which would bump up the retail prices considerably. "The greatest interest expressed was for wine which could be brought in at around €2-3 – very challenging for us."
Across the room, Bordeaux-based award-winning sommelier Mattia Antonio Cianca DipWSET conducted a masterclass on Italian appellations and with and his business partner Amrita Singh DipWSET showcased 40 Italian wines at his booth, from regions as famous as Piedmont (Barolo) and Tuscany (Montalcino, Chianti Classico) to those far lesser-known like Puglia and Calabria. A group of certified sommeliers, their pins proudly on display, clustered around the booth, expertly swirling their glasses and comparing vintage characteristics. This was a rare opportunity to taste diverse wine styles, appellations and vintages at one go, one of them told me.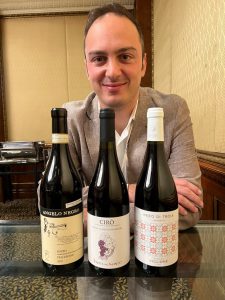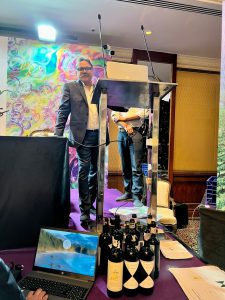 Masterclasses, the big draw
A major draw of the three-day affair was the programme of masterclasses, underlining the great thirst for knowledge within the industry. "We had planned for 50 seats, but there were 95 people waiting to attend the very first class," says Arora. A wide range of topics was covered, and the 50 wines served over the 15 masterclasses offered visitors a rare opportunity to taste premium offerings. California's growing emphasis on top quality and diverse grapes was showcased by Sonal Holland MW, while importer and industry veteran Sanjay Menon of Sonarys did an in-depth plunge into Bolgheri's icon wines. A rare session on sherry styles by educator Kunal Kaul saw great enthusiasm – fortified wines are still little-known in India except by the well-heeled cognoscenti. The sherries for the class were supplied by importer Chenab Impex whose newly-diversified portfolio indicated their inclination to take chances with the Indian consumer's palate. "Sometimes consumers need the exposure to appreciate wines of different profiles," said Chenab's Anmol Chandok, explaining that producers around the world are fascinated by the India story. "Most people don't even know that there exist sherries beyond the sweeter cream styles, and the response was overwhelming." After the fair concluded, they received multiple invitations to showcase their samples from the on-trade, and orders are gradually coming in.
A pursuit of happiness
Everywhere, the visible relief at returning 'normalcy' post-Covid was evident, along with an underlying anxiety that this should not be a mere expression of 'pent-up demand' alone. Fratelli's deputy general manager, marketing, Jayanth Bharati, was happy at the chance to meet the industry's stakeholders under one roof and also try new vintages and new wines. Sula's AVP – head of marketing, Gregoire Verdin echoed the sentiment and added, "We were really happy to have the opportunity to talk about our latest wines and our international recognition!"
Subhash Arora feels as Vinexpo moves ahead in India, interest from the trade as well as consumers will grow. "Delhi (December 2021) was Vinexpo's very first attempt. I think participation from foreign participants will increase and Indian producers would need to be present in bigger numbers so people can taste the improving quality." A showcasing of different vintages of the same wine would help underline this, he adds. Bharathi added that in future he hoped non-trade consumers would be granted last-day entry for a small fee, allowing greater exploration of the market offerings which would thereby spur greater consumer interest and growth.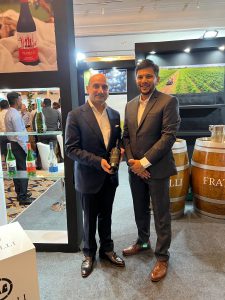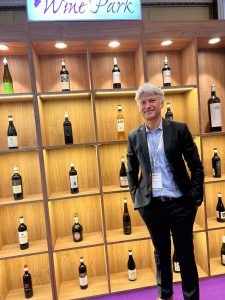 What about business transacted during the fair? Arora says this is difficult to quantify. "In many cases, the dialogue started and business will follow."
All eyes are on India
Parent organisation Vinexposium expressed their own satisfaction at the outcome. Camille Malavoy, in charge of international media and PR, explained that international wine companies were eyeing growth in India, triggered by Australia's successful trade agreement with the Indian government. "This has given hope to producers worldwide, faced with markets which have matured and are showing little growth. Australia has identified India as a 'significant growth opportunity' for its wine, which it says is 'already the primary importer of wine in the relatively small wine market.' I am sure this will generate positive word of mouth and soon, more and more wineries everywhere will join the shows," she added.
There is currently low international awareness about opportunities within the Indian market, she adds. "Domestic and imported wine brands in India have a bright future ahead of them as cultural shifts create beneficial consumer trends and generate penetration into less tapped demographics."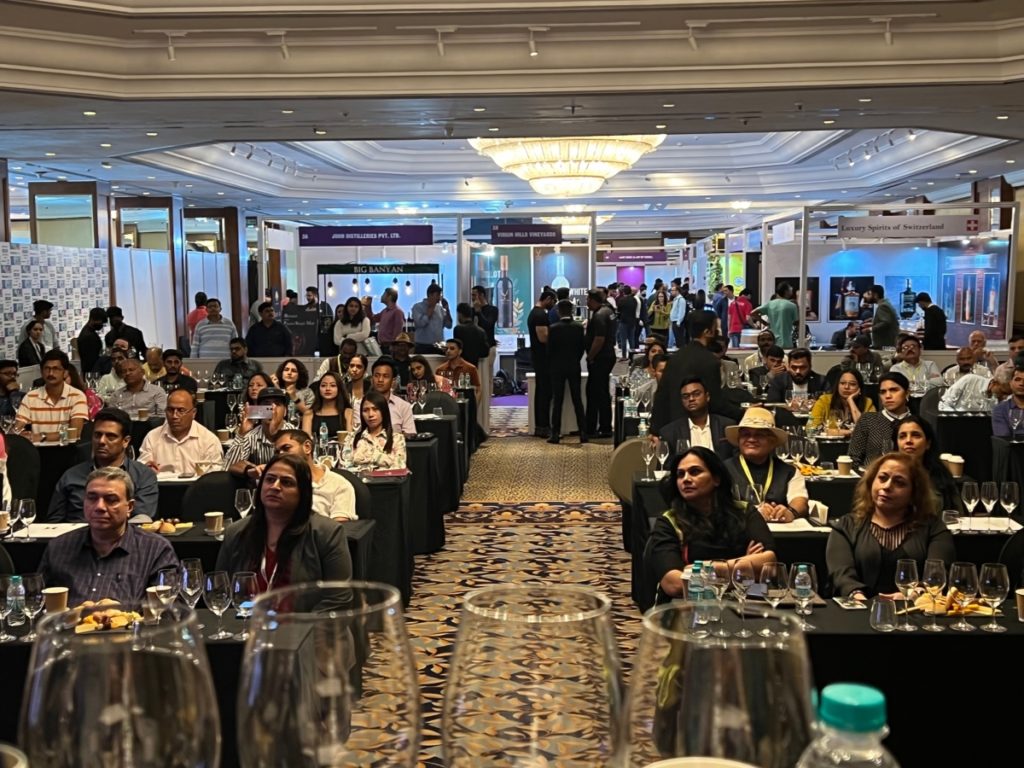 Some key points from Sula Vineyards' Rajeev Samant's keynote speech
We have seen a lot more positive policy changes rather than negative policy changes when it comes to wines. State governments, bureaucracies, and excise officials are now starting to recognise wine as a separate category. We are starting to see that in state after state. For example – In the state of Uttar Pradesh, where in the last year or so there have been many positive policy actions. This is a great sign of good things.
More and more consumers are happily reaching out for wines costing over a thousand rupees. In Sula's case – our Brut Tropicale won a gold medal at the prestigious International Wine Challenge. It is the first time an Indian wine has won gold. Rasa Cabernet won a silver at the Global Cabernet Masters. It is the first time ever that an Indian Cabernet has won any medal at the Global Cabernet Masters. This speaks about the advancements in the quality of wines here.
The bounce back has been led by retail. The good news for institutions and on-trade is that in the last four months things have bounced back incredibly strong. It is almost impossible to get a table at your favourite restaurant without a booking. That is happening across the country in the metros. There has been a big bounce back in standalone restaurants as well. We are also starting to see a bounce back in hotels, a little slower, but this has driven growth in wine consumption in the last four months. There's been a huge increase in institutional sales which for obvious reasons a year ago was pretty much dead. Q3 is the all-important three months of the year when about 45% of all wine sales by value happen. It will be a fantastic Q3 led by a very strong bounce back in the hotel business which is very key to wine. There will be extremely high occupancies in hotels.
There is a comeback in celebrations such as weddings, people have been pushing back the big celebrations. They are waiting to throw that big party even if it is a year late.
Some interesting things going on with home deliveries. As you all know, Swiggy (home delivery) is driving growth in West Bengal.
A quick word on the imported wine segment – This business has gone through a lot of change over the last decade. If you look back 10-12 years ago, this business was categorised by 12-15 bonders. All of them had 2 or 3 key brands and were building a business around those. That business model has almost collapsed. Today you have national importers. If there is one word that characterises imported wines in the last decade, it's consolidation. The top 4 or 5 importers today control about 80% – 90% of the imported business. That is of course led by Pernod Ricard, Brindco, Sula, Aspri, VBev – probably the four biggest importers right now.
The Article was originally written for www.rumasingh.com
If you Like this article please click on the Like button