Chateau Loudenne – Historic Journey of the Bordeaux Chateau sold under Court Order
Posted: Sunday, 03 April 2022 23:57
If you Like this article, please click
Chateau Loudenne –

Historic Journey of the Bordeaux Chateau sold under Court Order

April 03: To most people wine is only what's in the Glass but there is often history and several stories- especially with old wineries in Italy, Germany and France-especially Bordeaux Chateaux –one of which is Château Loudenne which has recently been sold to Christophe Gouache through commercial court order. Our Bordeaux expert John Salvi MW who turns 85 on 6 April 2022, has a vast experience of the region and has been following Loudenne for over 60 years and shares the outline of its intriguing history and fascinating story in his own words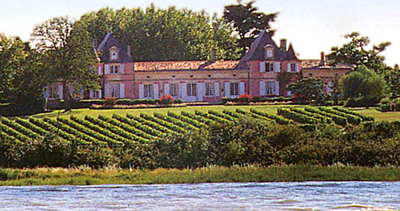 In 1957, when I was just 20 years old, my new boss, Allan Sichel, sent me to Bordeaux for 2 years to learn the trade. He owned the négociant company of Maison Sichel and a majority share of Château Palmer, which he had bought in 1938.
My father who had had been in school with him and a lifelong friend, was a wine importer, distributor and retailer in London and Edinburgh as well as President of the Wine and Spirit Association of Great Britain. He knew most of the Bordeaux wine trade well and I was taken under the wings of Ronald Barton of Léoville Barton and Christian Cruse of Pontet Canet.
In order to show me that good wine did not stop at Saint-Estephe and the Haut Medoc, Christian took me on a tour of the North Medoc, then known as the Bas Medoc. This included a visit to Château Loudenne since Christian was an Anglophile and Loudenne had belonged to the Gilbey family (famous for Gin) for nearly 100 years.
In 1670, the aristocratic Verthamond de Marcellus family had installed themselves in the Medoc and built a Chartreuse (A manor house, built between 1650 and 1850, consisting of a single storey, often elongated, composed of exterior architectural elements and exquisite interior). This was bought 2 centuries later by Walter and Alfred Gilbey in 1875. In 1876 they built a brand-new Chai (pronounced "shay"- a French word for a wine storeroom-especially in Boardeaux and usually referred to an above-ground room) and enlarged it and embellished the Chartreuse.
This was Château Loudenne, known as the Pink Chateau on the bank of River Gironde. At the time of my visit the wine was very ordinary and, from what I remember, the estate was in an advanced state of disrepair and the chateau uninhabitable.
Some years later the Gilbey family sold the Chateau to International Distillers and Vintners (IDV) who were becoming major players in the fine wine trade in the UK. They decided to renovate the property and use it not only to make fine wine again but also as a center of hospitality where they could entertain their guests and customers. This was done on a grand scale and Loudenne was soon to become a beautiful chateau once more as well as a magnificent property. This corresponded with the period when the Chateaux of Bordeaux were once again blooming after an extended period in the doldrums.
IDV had been formed in 1963 and was composed of three partners: Twiss, Browning & Hallowes (whose director, Geoffrey Hallowes, was a fervent supporter of Loudenne), Justerini & Brooks and Piat. Watneys bought IDV in 1970, but shortly afterwards Watneys was purchased by Grand Metropolitan whose Chairman, Sir Maxwell Joseph who wisely separated the wine and spirits from the beer business.
When the restoration was almost finished, two senior members of IDV, Johnny Patrick and David Peppercorn, appointed a manager to run and oversee the property- Martin Bamford, who was my oldest and dearest friend from his days with Harvey's of Bristol. He installed himself in one of the turrets of the Chateau and set about turning Loudenne into a renowned and magnificent center of gracious living and hospitality.
Sylvain and Josette Riondato hired as Major Domo and Chef three years earlier by Johnny helped him in the job. One of the first things Bamford did was to hire Hugh Johnson to re-design the already famous rose beds. He discovered that the Chateau had a magnificent cellar of fine old wines and used them liberally to accompany Josette's culinary creations.
Loudenne rapidly became famous and entertained the great and the good, including Edward Heath, the British Prime Minister. The property of course became part of the massive empire of Maxwell Joseph who had an even more massive property in the Dordogne, became a firm supporter of Martin Bamford and all his projects for Loudenne and visited as often as possible.
Professional hostesses were required to run such an establishment, to look after the guests and take care of the daily running of the property, which was now receiving guests on a grand scale. The first hostess was Riti TrippVan Staveren, a Dutch lady of decided opinions, authoritative manners, and a genius for organization. She pulled everything together until the daily routine of the chateau ran as smoothly as silk. (She died quite recently).
Several years later she was replaced by Jacqueline Connolly, one of the most delightful persons imaginable. Her husband, Thurloe, was the architect who had masterminded the renovation of the property. He became a close friend of Bamford and between them they continued to embellish the chateau, notably doting it with a fine vintage kitchen with swan taps on the cauldrons of which they were immensely proud.
Jacqueline was followed by Nicole Launay, a gentle and elegant lady who did not stay very long. The next one was a strong-minded Australian by the name of Priscilla Bonham-Carter who spent a lot of her time socializing with other local Chateau owners, some of them intimately. Then came Marie Christine Delorme, a feisty lady from Mexico who married Michael Longhurst, Bamford's Sales Director.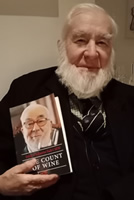 After she left, Diana Ververka took over but stayed for a short time. Diana was followed by Luce Naval and eventually by Pamela Prior– the greatest hostess of them all. Pamela, who had been Bamford's secretary since May 1980, ran the property from May 1984 until May 1995 and became close friends with many of the guests and visitors. Today she is 86 and lives in Bordeaux.
Bamford, who had been made President of IDV France with responsibility for Public Relations a year earlier, died suddenly in September 1982, on the eve of the Ban des Vendanges (Official date set by a decree that authorizes the start of the annual harvest). Maxwell had died just 2 days earlier the same week. Pamela was at Loudenne when Bamford died. She then worked for Jacques Bernard, who was made President of IDV France, until she was nominated Chatelaine (in charge of a large house) at Loudenne in 1984.
Bamford was eventually replaced as Director of Loudenne by Charles Eve, who also replaced Pamela by Lucie Palmer. Charles and his wife Pat, together with Lucie Palmer, managed the property until it was finally sold to the Lafragette family in the year 2000.
They owned several properties but got into financial difficulties due to fraud and were constrained to sell them all. This resulted in the sale, in 2013, to Moutai Kweichow. Moutai produces the world famed Moutai Baijiu and is the world's largest Spirit producer, overtaking Diageo in 2017. Despite their fame and fortune Moutai did not pay the staff and were uncontactable.
In 2014 there was a scandal in the Medoc when 3 Chinese employees complained of non-payment, illegal dismissal, and other irregularities. Moutai contacted the Cognac house of Camus, who had looked after their duty-free sales and sales to many parts of the world of their baijiu for the past 10 years. In 2016 Camus took a share and in 2017 appointed a new manager Philippe de Poyferré to replace Guy Durand de Saint-Omer. Camus took over the responsibility for reorganizing the employees, renewing the vineyard, reviving the wine quality and redefining the fame and popularity of the brand of one of the loveliest Châteaux in the Medoc.
Moutai belongs to the Guizhou Provincial People's Government and had great plans for the Châteaux. Together with Camus they would build a luxury hotel with 24 bedrooms, sell 50% of the wine in China, and use the Château to entertain on a grand scale. But the restraints by the Chinese Government made it impossible to implement the investment planned for the continuation of the winery.
On 24 November, 2021, they were taken over by the Bordeaux Commercial Council, put into "Liquidation Judiciaire" and put up for sale. Nobody is certain why Moutai pulled the plug- perhaps because its chairman from 2011-18 was committed to prison for life for fraud. He, together with Zhong Huaili, Moutai's representative in France, was very keen to develop the wine business with plans to buy properties in other countries as well.

The new owner, Christophe Gouache, who already owns both Châteaux Valeral and Bellerive, intends to move and live in the Medoc. Under him we can hope that the wine, which has recently been extremely poor, will regain it former quality and reputation. Now it is certified BIO.
Cyril Camus says, "it is not without a pinch of the heart that we will separate from Loudenne, but since our partner Moutai Kweichow has not been able to get the necessary permission to continue our investment as planned, there is no point in continuing."
Will I ever eat, drink and sleep there again???
John Salvi Master of Wine
Chateau Loudenne is imported in India by Aspri Spirits and is available at Rs. 3380. Arun Kumar, Director of Aspri, says that though it is listed at the Delhi Duty Free
fresh stocks have arrived and will be available in the DDF soon. You might want to pick up a bottle or two on your return from overseas and read the Article at leisure if you believe like we do-that wine is culture and history and much more than what's in the bottle.
Many people in the Article are mentioned in the book The Count of Wine by the writer.