The Lalit Group joins Indian Wine Day (16 November) Celebrations after gap during Covid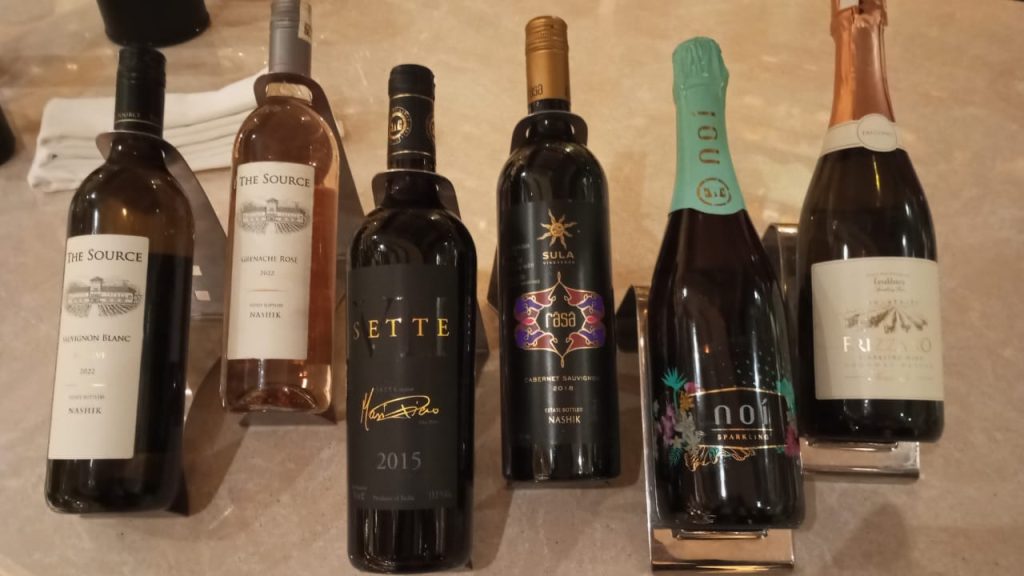 Posted: Thursday, 16 November 2023 09:04
The Lalit Group joins Indian Wine Day (16 November) Celebrations after gap during Covid
November 16: After a gap of 4 years due to Covid, the Lalit group of hotels has joined hands with the Indian Wine Academy to celebrate the Indian Wine Day with even greater fervor, with all their 11 properties in unison celebrating it , offering wines from Sula Vineyards, Fratelli Wines, KRSMA Estate, and Good Drop Wine Cellars at various destinations with excellent Menus at a fixed price or Rs. 3000+, writes Subhash Arora who would miss this year's event in Delhi as he has been requested to support the events at Chennai on 16 November by Chinmaya Amrit Raja, another enthusiast for the cause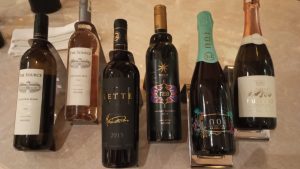 The Indian Wine Day was conceptualized by Subhash Arora, President of Indian Wine Academy, who started it in India six years on 16 November 2017 with full support from the Lalit Group, thanks to the Corporate Sommelier Charles Donnadieu who had been instrumental in getting the group to join hands. The program went off very well but with Covid-19 hitting the hotel as well, the support was withdrawn, even as Charles left the group.
Earlier, this year, he was hired back as the corporate Sommelier, responsible for the wine and beverages program of the whole chain and the first thing he did was to have the top management agree to support the program. He has been extremely busy with his team pan- India to support the program with even more enthusiasm and commitment.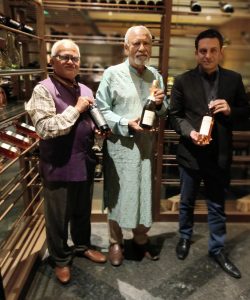 Says Charles,' we are really excited to celebrate the 7th Indian Wine Day on 16 November across all Lalit Hotels in India to bring young Indian wine culture to world history. We are getting good support from the Indian wine industry and as a premier hotel chain it is our philosophy to promote Indian wines in a big way. I am also very impressed with the quality improvement even after we had started working with the Indian Wine Academy and delWine to promote this program.'
The drive has been pushed and promoted selflessly also by Chinmaya Amrit Raja, a wine expert and educator from Chennai. After attending a couple of events in Delhi initially, he started organizing the event in Chennai initially and has now taken it to Pondicherry last year with Coimbatore as the new venue this year. He plans to add one new venue every year and would like to cover most of South India with his personal efforts. Entire South India is his turf currently and he is in touch with several organizations in various cities to expand the program further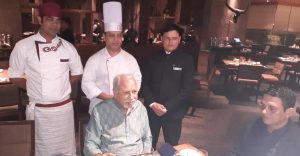 Hans Raj Ahuja, a veteran of the Indian wine industry and a Co-founder and Chief Advisor to the Apex Wine Club of India, say,'Indian Wine Day is being celebrated because of your Clarion call, Mr. Arora. We see many hotels/ restaurants who otherwise were hesitant to list Indian wines are now celebrating the day. More power to you, Sir.' Sidd Banerjee, President of the club sends his compliments, 'the brightest light from our father figure, Subhash Arora– Indian Wine Day reestablishes the strength and conviction of winemaking in India.'
Another notable achievement has been that the Wine Growers Association of India which has a membership of Indian producers selling branded wines, has come on board to support the program. They have assured active collaboration for the Indian Wine day and from next edition. Says, Ashwin Rodrigues, Secretary of WineGAI, 'we appreciate the selfless work done by you in the last 6 years and acknowledge that it is purely for the benefit of the Indian wine industry. The Association will work whole heartedly to take your mission-which is really our mission too, forward from the next time onwards.'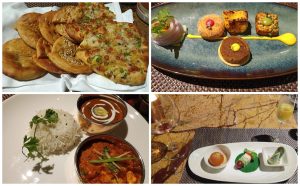 Ashok Chandak, President of Durgapur Wine Club confirms the Club will be celebrating the event for the 5th consecutive year; it was formed on this day, 5 years ago on 16 November! There are many other examples of Indian Wine Day being celebrated in India and the rest of the world where delWine encourages wine drinkers with India at heart, to have a bottle or two of Indian wines at home with family or friends at a restaurant and assure themselves that Indian wine deserves a place on their palates, especially if they are connoisseurs.
delWine promotes democratization of wines and welcomes and encourages all lovers to drink diverse wines from diverse countries. But remember that any day is an India Day or Indian Wine Day but 16 November has been specifically fixed by the Indian Wine Academy as the Indian Wine Day.
Celebrate it!
Subhash Arora