Chandon India Owner World's Richest Man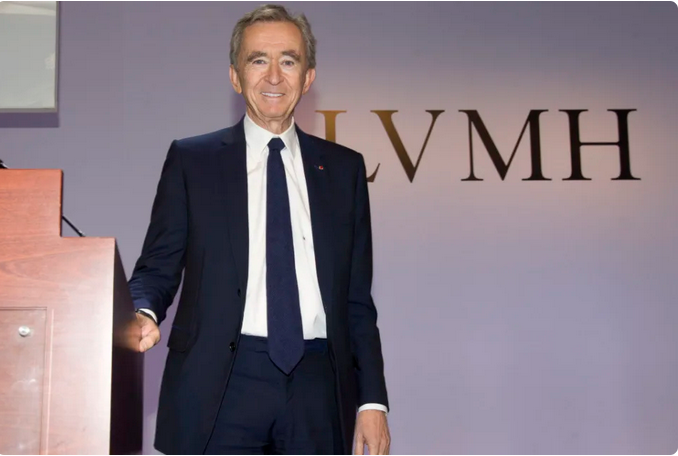 Posted: Saturday, 07 January 2023 11:11
If you Like this article, please click
Chandon India Owner World's Richest Man
Jan 07: Chandon India is owned by Louis Vuitton Moët Hennessy LVMH), a global conglomerate of luxury products, which is in turn owned by Arnault Bernard, a French businessman whose net worth of $192 billion makes him world's richest billionaire with Elon Musk of Tesla, SpaceX and Twitter following at $137 billion and the Indian Tycoon Gautam Adani at $124 billion at third position, as estimated by The Forbes, writes Subhash Arora.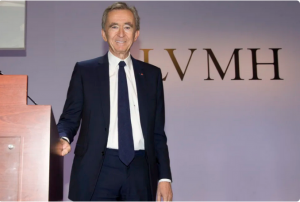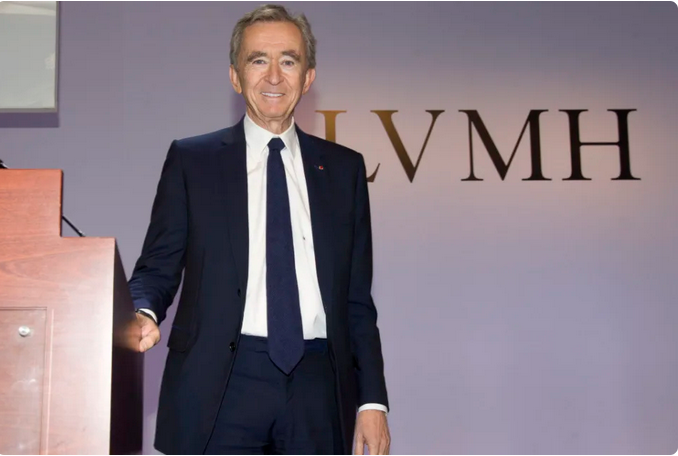 There is a popular joke in the wine industry- to make millions you need to invest billions! That may not be exactly true but one does need to invest huge amounts with no guarantee of profits that might not be commensurate with the investment. But you could also become the world's richest man selling wine- even though it should be the luxury wine and spirit. Case in point: Bernard Arnault who is the owner of Chandon India and several other LUXURY wine and spirits ventures through LVMH (M-Moet-wines and H-Hennessey-spirits) globally.
Bernard Arnault, CEO of the French conglomerate LVMH has become world's richest man, overtaking Elon Musk as a result of the dramatic crash in the Tesla share price and his hostile buyout of Twitter, besides the strong performance of LVMH, making Arnault's net worth shoot up last Friday to $192 billion-$ 55 billion more than that of Musk who was edged out last month. Even Our Indian billionaire Gautam Adani had surpassed Musk last month for a short time because of a spurt in the shares of his group.
The figures have been taken from the World's Real-Time Billionaires List by Forbes published every day at 5 pm EST and are latest as on Friday, 6 July.
To be fair and accurate, wines and spirits are a very minor part of the total business: mainly champagnes and cognac sold worth only €6 b whereas the luxury productsincluding fashion, luxury bags and accessories, perfume and cosmetics, jewelry like Louis Vuitton, Christian Dior, Givenchy, Kenzo and others in fashion, sell for a total of €31 b. Perfumes and cosmetics, include Guerlain, Acqua di Parma and perfume derivatives of the fashion brands. Bulgari, Tiffany & Co, Tag Heuer, Fred and others in watches and jewelry form another segment of the empire. They also own a number of retail stores like Sephora, La Grande Epicerie/Le Bon Marché, Starboard Cruise Services etc., according to a Report in the Forbes by the Swedish couple, Per and Britt Karlsson, living in Paris.
The biggest champagne producer is Moët & Chandon, owned by LVMH. It is estimated to make over 30 million bottles. That would be around 9% of the total production in the region of 320-330 million bottles sold last year. Moët has a prestige cuvée called Dom Pérignon which has been hived off as a separate brand and company for strategic reasons, making about 5 million bottles every year. The second biggest champagne brand in the LVMH portfolio, Veuve Clicquot Ponsardin (VCP) makes about 12 million bottles. Other champagne brands owned by LVMH are Krug, Ruinart and Mercier. Almost €2 billion of the total sales is cornered by Champagnes from LVMH, according to this Report. LVMH also acquired 50% stake in the Rap Mogul Jay-Z's Champagne company bubbly brand Armand de Brignac, known for its iconic Ace of Spades label in 2021.
In France, they own some of the most famous estates, producing small quantities of very exclusive luxury wines. Château Cheval-Blanc and Château d'Yquem in Bordeaux, Clos des Lambrays in Burgundy are but a few of them. Hennessy is one of the most famous Cognac producers, clocking almost half the total sales of the region.
LVMH also owns wineries in other wine regions, mainly outside France. Chandon makes sparkling wines in Brazil, Argentina, Napa Valley, Australia and China besides Chandon India. Cape Mentelle in Australia, Cloudy Bay, one of the most premier New Zealand wineries, its recently acquired Joseph Phelps in Napa Valley, Terrazas de Los Andes as well as Cheval des Andes in Argentina among others.
In comparison, the sales of Chandon India are miniscule. Though the company guards the sales figures, most industry experts put the value of such sales at 30,000-40,000 cases. But the company took off to differentiate its bubbly as a luxury product a couple of years ago by changing the packaging and increasing the price by almost 50% ostensibly to differentiate its bubblies from what has been selling in India by the top trio of Sula, Fratelli and Grover. The company benefits from a vast population assuming they produce the Indian version of their favourite champagne Moet Chandon and refuse to believe it is not champagne but a sparkling wine-in the same genre as being produced by others (though Sula has switched from Methode Champenoise to Charmat method in the past few years for Tropicale Brut.
Ironically, despite such exclusive luxury labels Arnault is not known to be very fond of wines.
They say in India that every container of Fortune edible oil you use for cooking helps keep our billionaire Gautam Adani inch higher in a small way. Likewise, every bottle of Chandon or Moet Chandon you drink, helps the Billionaire Bernard get richer in a miniscule manner.
Subhash Arora