Vinitaly 2023: The Italian Wine Show as enchanting as ever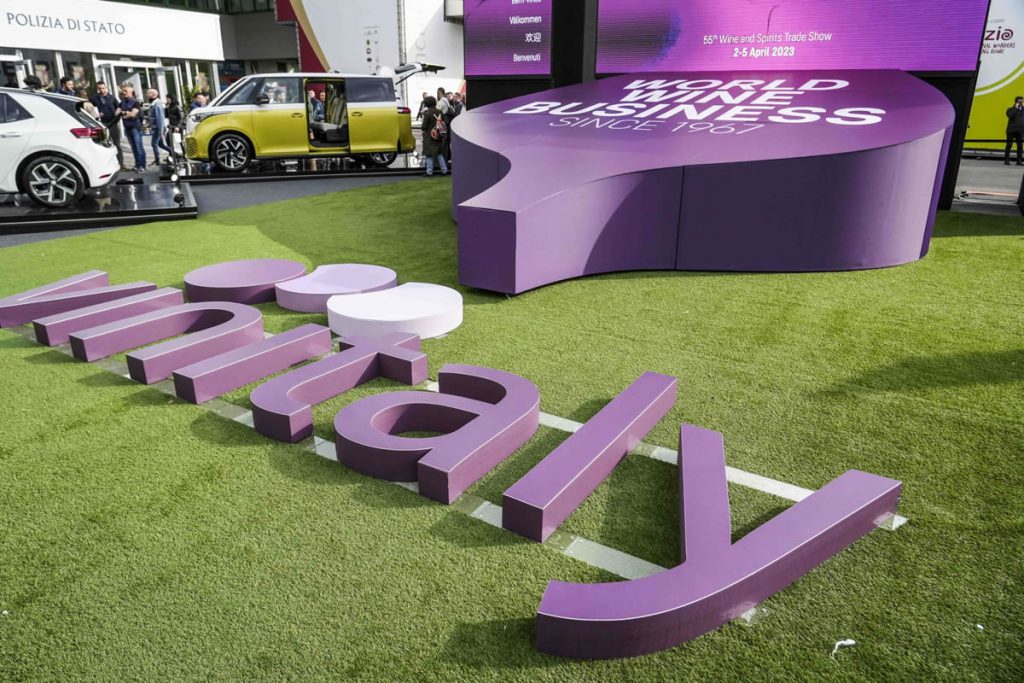 Posted: Wednesday, 19 April 2023 18:06
If you Like this article, please click
Vinitaly 2023:

The Italian Wine Show as enchanting as ever

April 19: Over 93,000 visitors from across the world came to Veronafiere in Verona to attend the 55th edition of Vinitaly From 2 to 5 April, with about a third of them being foreign visitors from 143 countries including India, writes Subhash Arora who attended the Show again and was impressed by the vigor and energy at the Show that he found 21 years ago though he was slightly surprised by the lower response from the consumers on the last day but the exhibitors were as excited and full of energy as ever before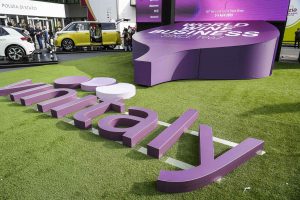 In total, just under a third (29,600) of the visitors were from 143 countries, with US, Germany and UK forming a sizable portion of the foreign contingent. Vinitaly digital platform, Vinitaly Plus, was also quite successful with 11,000 appointments made between producers and buyers through this platform. Veronafiere managing director Maurizio Danese said that this digital aspect was part of a new approach and was still work-in-progress.
Over 45,000 tastings reportedly took place, registering a 50% increase over last year. But, beyond the attendance figures, the show was also very successful in terms of sheer variety. An assortment of producers, ranging from the biggest names in the business (Antinori, Frescobaldi, Cevico, dozens of Consorzio etc) to those just emerging, from every Italian region at one platform. For instance, wines from a 2019-established winery Tenute Navarra in Butera (DOCG Cerasuolo di Vittoria) made a very good impression on our group as it did at the Presentation at Coldiretti which promotes autochthonous grapes at Vinitaly for smaller producers.
The Italian Prime Minister Ms. Giorgia Meloni visited the Show on the second day on 3 April to show her solidarity with Italy's wine industry: "It is a duty to be here today, but it's not my first time at Vinitaly. Yet I hardly could not be here now as the Prime Minister of Italy," she said.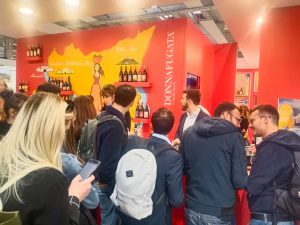 "Wine is a fundamental value chain in our economy and culture, worth more than €30 billion," said Meloni. "The sector employs more than 870,000 people and leads the balance of trade for 'Made in Italy'. This sector works so well thanks to its ability to combine long-standing tradition and modernity. This is why the government is committed to taking the dual direction of measures to support businesses as well as young people receiving awards today during Vinitaly," she added.
Reflecting on Vinitaly and the proposed international roadshows to promote it (Vinitaly is perceived as behind Vinexpo and ProWein, the other bigger and more international wine shows overseas, in promoting it overseas- for instance both of them have a wine show in India but not Vinitaly perhaps because of its focus on Italian wines), Veronafiere president Federico Bricolo said: "Our goal is to build a permanent and coordinated promotional platform together with institutional partners. The aim is to attract incoming investments into Italy, on one hand and to push Italian products abroad as Veronafiere on the other." After Brazil and China, Veronafiere also claims to have strong roots in the United States, Japan, South Korea and the Far East.
Subhash Arora who first attended the Show in 2002, investing his time, effort and money, and frequently attends the Show as he did again this time, often says, "if you are a wine lover-especially smitten by the Italian wines, you must visit Vinitaly at least once in your lifetime, no matter how much it costs and how expensive the travel, stay and food, to enjoy the best Italy has to offer, in terms of wine varieties that can be tasted from the smallest of the regions. Imagine the possibility of tasting an array of Brunello di Montalcino or the Chianti Classico range and have an opportunity to taste the best of sparkling wines, besides sniffing through the top wines like Barolo, Barbaresco and Amarone -and hundreds of wines from autochthonous grapes in one stand, the limit of 4 days notwithstanding. Each of the 20 wine producing regions are present in their glory, besides several new verticals that make Vinitaly a Wine Show Extraordinaire-for Italian wines.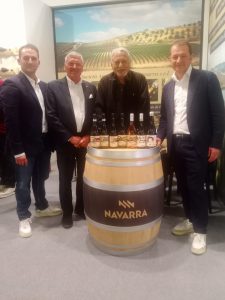 There ought to be a further advisory-you must do your first visit before becoming a Senior Citizen-it drains away a big chunk of your energy for the 3-4 days you attend unless you are a marathon walker. And then there is this statutory warning that you could get so hooked once you attend Vinitaly that once just may not be enough and it might open a new vista for you into the wonderful world of Italian wines. Many Indian wine aficionados of Italian wines started importing after they visited the Show, with all the perils of wine imports.
This year it might have been a welcome change for the Italian producers since only a day after Vinitaly was over on 5 April, it was Good Friday on 7 April, followed by Saturday on 8 April and Easter Sunday and Monday on 9and 10 April- a 4-day holiday period to relax after weeks of preparation and 4 onerous days at the Show.
Next year would be a good year for international visitors since Easter is on Sunday, 31 March. The Show is scheduled for 14-17 April 2024. This would mean that any visits to the wineries post-Vinitaly can be conveniently planned by the visiting connoisseurs and business people.
There is one further advisory for the new visitors- if you think you will find a place to stay easily during the Show, you might be too late for booking the space for next year on 14-17 April. The hotels are just not available in or around Verona and one needs to make this arrangement before proceeding any further… and right NOW is a good time to make hotel reservations for the 56th edition of Vinitaly 2024.
For details, visit https://www.vinitaly.com/en
Subhash Arora