The Story of Gaja in Montalcino and Oriano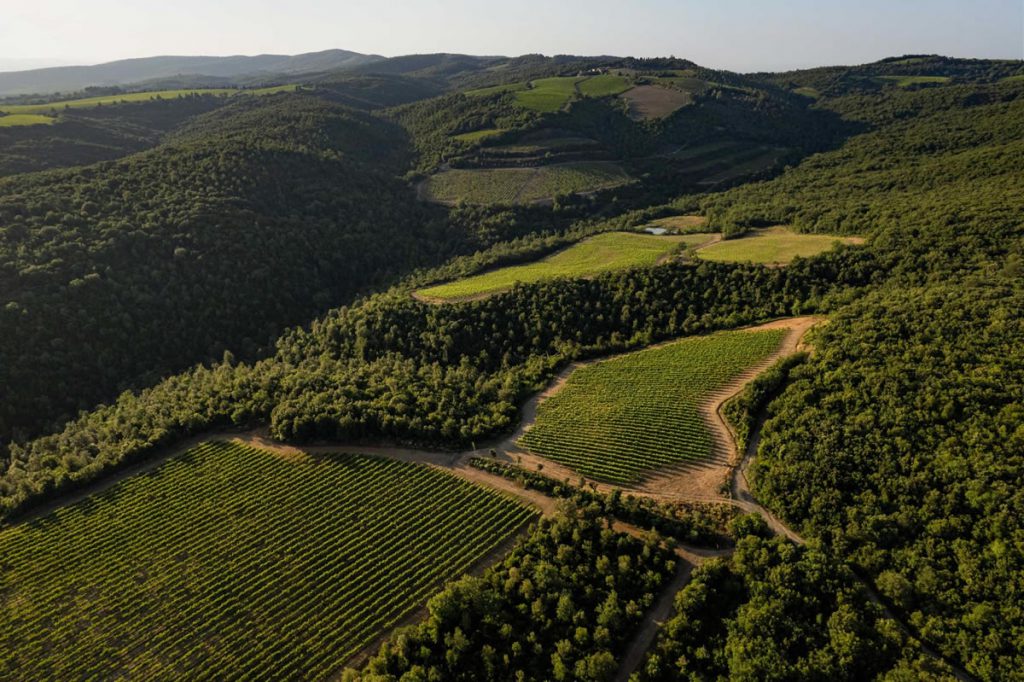 Posted: Monday, 07 August 2023 05:30
If you Like this article, please click
The Story of Gaja in Montalcino
August 07: Angelo Gaja of Piedmont is known for iconic Barbaresco, Barolo and their single vineyard wines like Sori San Lorenzo, but within a relatively short time after he bought in 1994 and refurbished Santa Restituta di Pieve in Montalcino, his well-respected single vineyard Rennina and Sugarille labels are already making waves, with the generic Brunello di Montalcino being a great buy especially in the years when the single vineyard wines are declassified and used to make Brunello di Montalcino. Angelo Gaja shares his passion and beauty of hilly Montalcino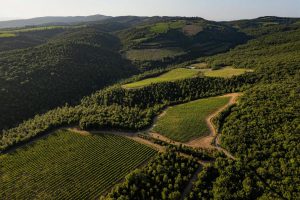 The hills of Montalcino are carpeted with forests of Tuscan and Holm oak. They are a bird's paradise, home to sparrows, jays, robins, magpies, cuckoos, owls and buzzards. In the attic of the small ancient church on our estate live a pair of white barn owls that reproduce and lay their eggs every year. Wild boar, foxes, pheasants and roe deer live in the forest full of porcini mushrooms. A landscape that's been around for hundreds of years. It has never changed and will not change because the forest is a protected zone.
In the Langhe hills in Piedmont, eighty percent of the land is vineyards. But in and around Montalcino, seventy percent is woodlands, the rest is vineyards, olive trees and cultivated fields. In winter, on the days with clearest visibility, you can even see the Island and Sea of Elba. On summer evenings, sea breezes arrive, bringing a gift for the vines. Vineyards immersed in the woods of Montalcino.
Also Read : From Archives (2011) : Welcome Brunello 2011: Impressive but Young 2006
Everything here has ancient roots. Pieve di Santa Restituta -The Romanesque church where our Montalcino winery is located, takes its name from a martyr in 304 AD during the persecutions of North African Christians by the Roman emperor Diocletian. In the following centuries, surviving communities took refuge in Italy, reaching as far as Tuscany. The church is mentioned in a document dating back almost 1400 years.
Agronomist Oriano Scheggi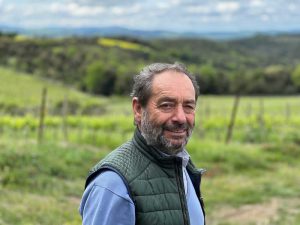 Our agronomist Oriano Scheggi was born and raised among the Sangiovese vineyards where Brunello di Montalcino has been produced since 1971, and has been working with us for fifty years. His father leased the land from the local diocese and when the Church decided to sell, he stayed to cultivate the land.
Oriano remembers making olive oil and wine here when he was growing up. Grape vines used to be planted between each row of olive trees. But in January 1985, the temperature plummeted to 12 degrees below zero, producing a terrible frost that killed almost every olive tree. This one-night misfortune was a catalyst for a radical change in the Montalcino belt: nature had accelerated the transformation from olive oil to wine.
Also Read : Gaia Gaja: Dynamics of a Family Business in an Iconic Italian Winemaker
Arrival in Montalcino in 1994
We arrived in Montalcino in 1994. There were ten wineries for sale. An experienced importer told me that there was one winery truly worth buying and I should not let it slip away. He was convinced by the quality of their wines, the beauty of the area and the charm of its ancient history. So. Of course we bought it-with 16 hA of vineyards which has since grown to 30 hA. Our pledge was to strictly respect the land, panorama and tradition and leave the existing village as it was.
We enlarged the cellar, making sure everything was underground. Under the existing church there is original construction dating back to 647 AD and containing millenary burials, its own authentic catacombs, and ancient wall frescoes partly covered and partly ruined, which we have been patiently restoring.
Also Read : Wine Club Dinner: Top Wines from Gaja Impress
Just Brunello
Our choice was clear from the beginning- to make only Brunello and no "Riserva" or "Rosso di Montalcino". Currently, we are producing three labels: Brunello di Montalcino Pieve di Santa Restituta, made with grapes from all the vineyards we own. Rennina Brunello di Montalcino, is produced from only three vineyards and named after the toponym of the area: in Roman times, the legionaries who, after 25 years of battle campaigns, earned the right to a piece of land. A soldier named Remnius had obtained a farm in the area we are now located.
Sugarille Brunello di Montalcino is made from a single vineyard, an uncommon choice in this part of Tuscany where cru wines are rare. We decided to produce a single vineyard wine because of its unique and well-defined identity; 5 hAs of distinct soil of generous galestro (a dark, crumbly stone providing good drainage), and clay which are capable of guaranteeing softer and silkier tannins. The previous owner, Roberto Bellini, while studying the historical archives, had discovered that back in the sixteenth century, the vineyard was already called Sugarille. The identity of a vineyard half a millennium old deserves to be respected.
All of the vineyards were planted by Oriano. "In the past, I chose to have them all face south and never be higher than 300 meters above sea level in order to maintain an alcohol level at about 13 percent. In the early eighties we always harvested in the first week of October. The climate began to change the following decade and by 2001, harvests started at the end of August. It was then that I began planting vineyards facing north and as high as possible. Today the harvest, which once took less than two weeks, lasts a full month. It's necessary now to harvest each row twice- first on the sunny side and later on the shady side.
Climate Change and new vineyards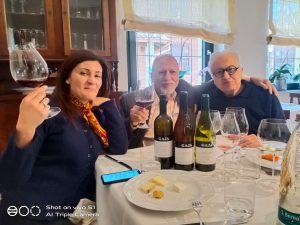 For the last many years I have been thinking of the future of wine because of global warming and climate change. We purchased two new higher altitude vineyards because of their cooler temperatures. The latest vineyard will be ready for production in three years and is situated at 620 meters and is the highest in the entire Montalcino denomination. Located at the Passo del Lume Spento, you can enjoy a wonderful view here of the area's woodlands.
Also Read : Gaja Supports Two-Tier System for Brunello
Oriano, meanwhile, works the land to prevent the vineyard from suffering from the heat, especially during the summer when he constantly tills the surface soil to avoid the deeper soil from drying out. As this land is full of fossils from ten million years ago, it can offer unimaginable surprises: Oriano recently discovered two great white shark teeth, most likely belonging to a creature over ten meters long.
Subhash Arora
Gaja has not disclosed how they are going to label the cooler weather Brunello but it will certainly be as special and iconic as Rennina and Sugarille, or more. Brunello di Montalcino labels are now imported by Kadambari (Kay) Kapur of Gusto Imports, Mumbai and are available in Mumbai and Gurgaon (Delhi-NCR) at rupees 18000 each.