CHANDON launches Still Wine AURVA Shiraz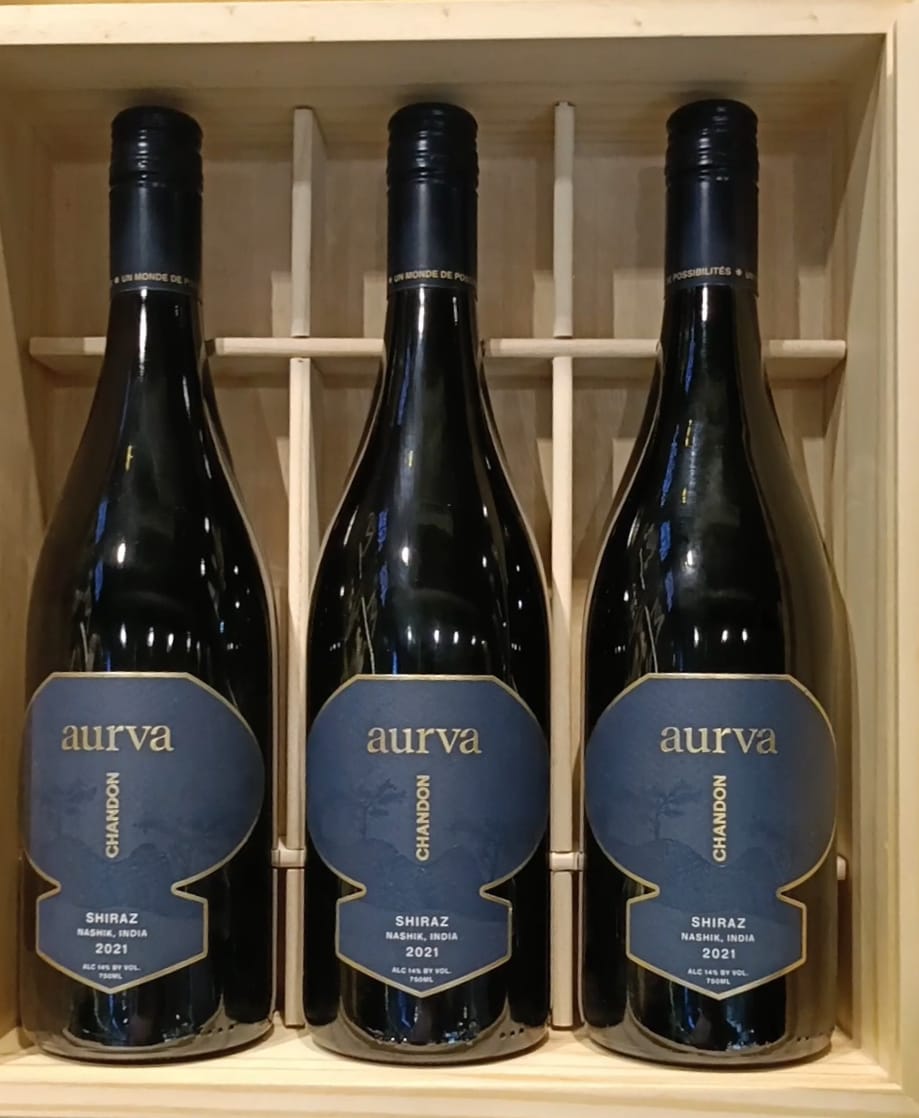 Posted: Saturday, 14 October 2023 14:00
CHANDON launches Still Wine AURVA Shiraz
October 14: Chandon India, producer of premium sparkling wines in India under the same label Chandon, has introduced for the first time a Still Red wine and that too in the super premium category at a price point of Rs. 4250, making it the third most expensive red wine in India, after Signet (GroverZampa) and J'Noon (Fratelli), writes Subhash Arora who tasted it and MansionZ Elite Retail Store in Mumbai yesterday and found it a very exciting 100% Shiraz that will find many affluent connoisseurs in India .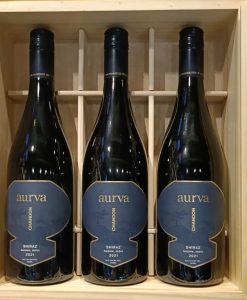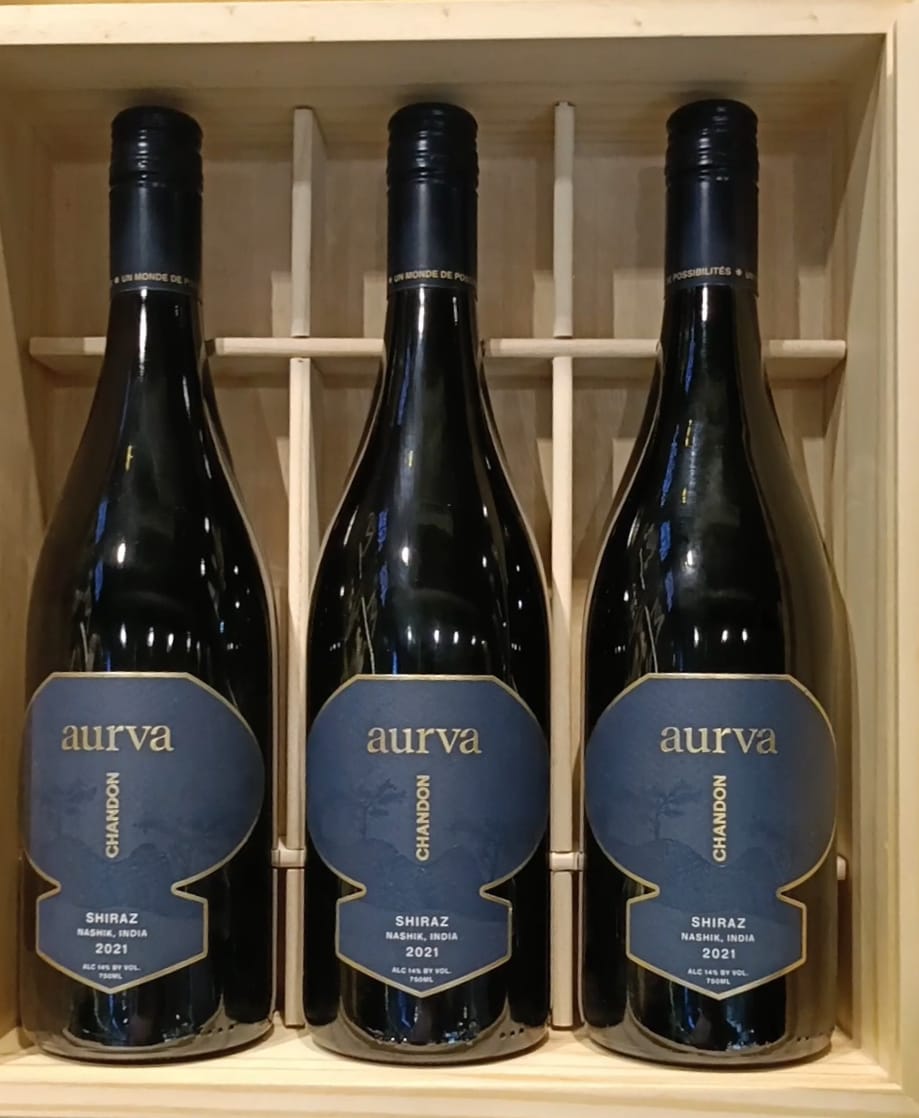 The premium red wine AURVA made at their Dindori winery where the Chandon bubblies are also produced, is aromatic, fruit-forward and easy to quaff, but with an element of complexity and homogeneity achieved with the restrained and judicious use of oak. The typicity of the grape is perfect and the flavours of crushed berries melting in your mouth impresses just like the freshness in the mouth. Though still young, it is drinking quite well even though it will improve for the next 5 years or more. The stemless Bordeaux glass in which it is served at 16° C at MansionZ where I tasted it, was a perfect choice. The mouthfeel was full and the end quite long. Though crafted for food, it is an excellent wine to imbibe till the last drop.
The name Aurva has been dug from old Sanskrit names and also finds mention of a character in Mahabharata (pronounced as Mahabharat) too in Wikipedia. Of several possibilities and meanings, 'Relating to the earth' seems to be most logical as grapes (Shiraz in this case)come from the earth, though in Kannada it also means 'the Submarine Fire'. (Shiraz can have a spicy taste).
The tongue twisting name is not likely to create any fire though the label may be modern Indian , keeping the political push to revive the old Sanskritised Hindi names in mind. Moreover, it should be pronounced in Hindi as Aurv, but as the name of Emperor Ashok is pronounced as Ashoka, the likely pronunciation would be Or-Va.
It may also be surprising for Moet Hennessey to debut with such an expensive still wine though Shiraz is a very popular grape from Nashik and does make interesting wines with Shiraz. It is interesting that Sula decided to introduce a sparkling red wine from this grape around 5 years ago. It may be safely assumed that Chandon India has something up its sleeves and plans to go big in still wines in India now.
Both the existing still super-premium reds have a very limited market and it is unlikely that Chandon, owned by one of the richest men on the earth, would consider making a mere couple of thousand cases for the current market appetite just to showcase its winemaking prowess. The company must have prepared a road map leading to a more exciting range of red wines (and perhaps whites too), adding to the choice of high quality Indian wines for the Indian consumers and possibly going global.
Chandon now joins Grover Vineyards and Fratelli in crafting Super-premium Indian wines in the Rs. 4000+ category, Signet and J'NOON respectively. The leading producer Sula makes a wider range, stopping at RASA which is still under the Rs. 2500 Price Point, as does KRSMA at a similar price point.
Retailed at Rs. 4250 in Mumbai, I had the privilege of tasting it at MANSIONZ, the first Elite wine and liquor store in Bandra, Mumbai where I met the Director Moksh Sani and his nephew Lavish. As Moksh told me, the company had given it the exclusive rights to retail in Mumbai for the first quarter.
With the first super tasting store opened in Mumbai a month ago, the locals would welcome a visit to the Store for a genuinely unique experience. The wine lovers in other parts may have to pick it up from Mumbai.
Subhash Arora