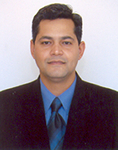 When you talk to wine importers in this country, they keep telling you how difficult it is to do business. What they can't explain, though, is how they are able to buy newer and better cars every year, and go on more expensive holidays. Mohit Sharma, F&B Director of The Park, New Delhi, may have the answer. "The market is buoyant and all hotels are keen to expand their wine lists," says Sharma, who has travelled extensively around the wine world.
The Park has undergone a qualitative transformation over the past three years. As Sharma puts it, "We changed the profile of the product and re-aligned our offerings according to our product profile." One of the main changes was an increasing emphasis on wine. The hotel's wine list has expanded from 35 to 156 labels from ten nations, consumption has gone up from one 12-bottle case a month to an average of 20 bottles a day in two years, and wine dinners have become a part of The Park's F&B offering - in two years, the hotel has hosted 16 dinners.
"Wine dinners are opportunities for hotels to showcase their products to new customers. For the staff, these are great learning experiences as well, especially when a wine maker is in the city," says the young man who spent a good number of days in Italy in April, attending Vinitaly 2006, tasting 70 wines a day and doing verticals, like the one with Barolos dating back to 1959.
What troubles him, though, is the widespread ignorance about wine, which goes "across the chain, from the importer to the consumer." It was this ignorance that enabled some importers, in the early days of the wine boom, to push their portfolios at prices much higher than what they would cost in their source markets. And it is ignorance that's driving a number of them to buy sub-standard products.
Comments Sharma: "You can count the number of people who know their portfolio well on your fingertips. The wine market thrives on people not knowing about wine. It is this lack of knowledge that makes the government impose uniform excise fees on wine and spirits. You can get 25 shots from a bottle of whisky and six glasses from a bottle of wine, so why should they be uniformly taxed?"
The solution, though, is not let a committee decide on a hotel's wine list. A committee of F&B decision makers may achieve nothing, because not everybody on the committee is likely to be interested in or knowledgeable about wine. A valid point, though the system has been designed to ensure transparency!
Sharma completed his hotel management education in 1996 and joined Hyatt Regency Delhi as part of the first batch of five Indian management trainees to be hired by Hyatt International. Today, after ten years, he speaks with authority on a subject that is most dear to him - wine management. The Park wine list has seen consistent but calibrated revisions.
"Wines have got to move. I don't like dead stocks," says Sharma. "A wine that moves is something the serving staff feels most comfortable with." The Park buys wines in small quantities from six distributors because of eight months of hot or humid weather and its limited storage capacity. In the monsoon months - July to September - especially, wine labels tend to get spoilt very easily because of the high humidity levels. Irrespective of the time of the year, The Park's wine list is guided by a simple thumb rule: keep what you can sell.
"Every 15 days, we check our inventories to see which wines aren't moving," Sharma says. "We try to popularise wines that move slowly by pushing them in banquets and strategic stacking at the bar."
An important point Sharma makes is that Delhi 's diners look for value for money, which is very different from fishing for cheap deals. At The Park, the dining and conferencing average price per cover (APC) has shot up by 30% - from Rs 650 to Rs 1,000 - in the last two years and no one has blinked an eyelid.
The per person spend on beverages at The Park is as high as anywhere in the world. At Agni, the nightclub, it's Rs 800-900 (US$18-20); it goes up to Rs 1,400 to Rs 1,650 (US$32-40) at Aqua, the poolside banqueting space.
"Restaurants today feel it's possible to do two 10% jumps in a year," Sharma explains. "Menu prices no longer reflect the prices of ingredients." The conventional thumb rule about price increases has been 8% for food and 4% for alcoholic beverages.
The Park is one of those few hotels that insist on their staff tasting and understanding the beverages they serve. Declares Sharma: "Our staff has tasted 85-90% of the wines on the list." He then explains the logic of the exercise. In India, wine sells by "word of mouth". The marketing technique that works is suggestive selling, so the guy who's trying to sell a wine to a customer must be able to speak about it with knowledge and passion.
"Wine is a lifestyle product; it's also a crossword puzzle. The persons selling wine must know about it, feel for it, and the hotel has to keep upgrading the knowledge levels of its staff," says Sharma. Importers, in turn, have got to invest in training, staff incentives and getting servers to sample their wine offerings. They must also get hotels excited about wines by offering them discount packages and selling wine dinners.
Will the importers bite the bait? They will, because they seem to be in the right business at the right time. And there's also room for more. A nation with a potential 20 million wine drinkers cannot afford to have just ten or so serious importers.
The Park's Wine Sales: An Analysis
Top 60%: Cheaper single grape varietal wines from Italy, blends from Australia, Chilean labels and value-for-money French vins de pays .
Next 20%: Varietal wines specific to particular regions, like an Australian Shiraz or a Marlborough Sauvignon Blanc.
Next 10%: Boutique wines.
Next 10%: Upper-end wines, mainly Bordeaux First Growths.
Explains F&B Director Mohit Sharma: "People like easy, fruity wines. They prefer dry reds with a round and robust finish."
The Park's Top Five Wines/Wine Labels
(1) Azure Bay Sauvignon Blanc from New Zealand
(2) Rossj Bass Chardonnay from the Angelo Gaja, Piedmont
(3) Baron Philippe de Rothschild Vin de Pays from France
(4) Valdivieso Single Vineyard Reserve Malbec, Argentina
(5) Australia 's D'Arenberg Range - High Trellis, Broken Fish Plate and Olive Grove