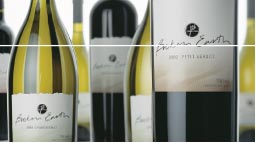 Chateau Indage, the biggest Indian winery has acquired 100% equity in Tandou Wines Pty Ltd., a fully owned subsidiary of Tandou Ltd, a listed company in South Australia. Mr. Ranjit Chougule, the Managing Director of the company informed Mr. Subhash Arora , President, Indian Wine Academy,'Our core objectives for acquisition are broadening the range of Indage wines both in overseas markets as well as India'. He added, 'it also ensures our 400% capacity expansion, from the current one million cases to four million cases through this acquisition.'
'Technology exchange in winemaking and viticulture is also a critical aspect behind the move due to the similarities in both India and South Australia as wine growing regions which will play a key aspect in improving the future of the Indian wine industry', said Ranjit.
The move adds to the positive relationship created earlier by Indage with South Australia, specifically the University of Adelaide, which has signed an MOU for cooperation with the Indian Institute of Vine & Wine, promoted by Chateau Indage.
At its maximum crush capacity of 21,000 tonnes & with a storage capacity of 27 million liters (3 million cases) the Tandou winery is Australia 's 7th largest producer. The focus is on quality rather than quantity with production of premium quality wines that are quintessentially Australian, as well as superb examples of wines made from alternative grape varieties.

Broken Earth was their first branded wine (Retail * US$ 8-10). Wontanella range is a value for money varietal wine (Retail US $ 4-6) made from premium fruit sourced from Tandou's vineyards in Australia's Murray-Darling river basin. The Tandou winery is strategically located in the Riverland wine region at Monash, South Australia.
* Source: www.wine-searcher.com
Subhash Arora